---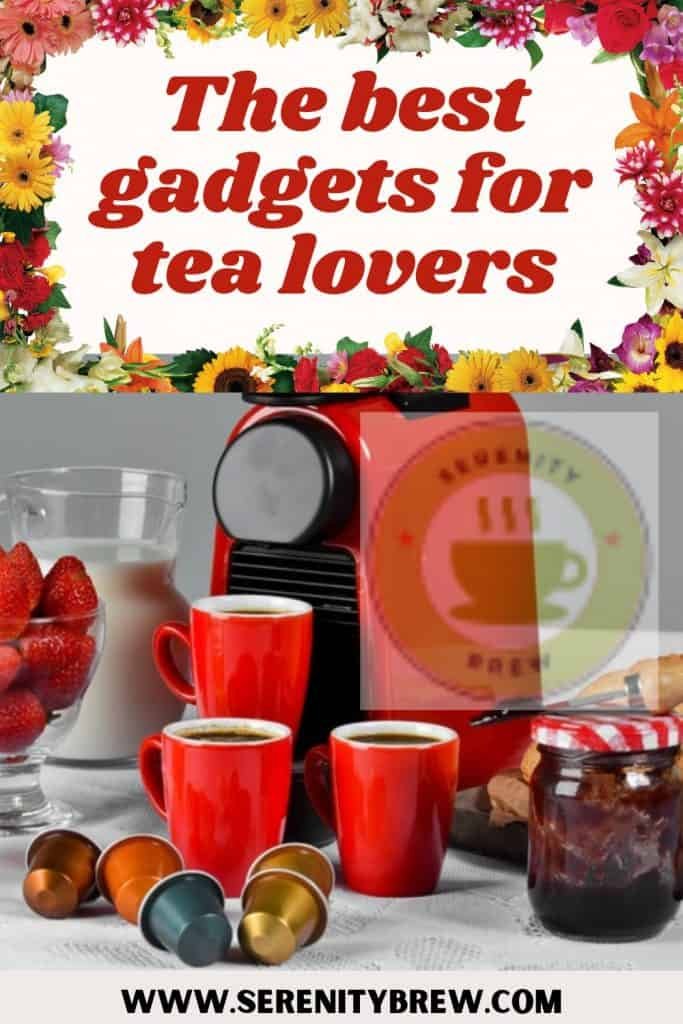 Are you obsessed with the world of tea and is there a little corner in your kitchen where you could keep some new knickknack? Is the birthday of a great baby friend coming up? Do you want to make a novel Christmas gift?
We present below some ideas of utensils or gadgets that will delight any lover of the world of tea: from fun infusers to sophisticated implements to prepare the best tea at home. Are you ready? Here we go.
---
Wrought iron teapots
What is more basic to prepare a tea than a good kettle. The wrought iron ones are our favourites: not only are they pretty, they're also great for tea and can last a lifetime if you take care of them properly.
Wrought iron has an excellent ability to retain heat, so they are ideal for keeping tea hot for a long time.
Tetsubin are traditional Japanese wrought iron teapots. You can find them in different sizes, colors and formats. They are beautiful and will give your kitchen a little exotic addition.
---
Kettle with thermometer
Many people today have a kettle in their kitchen, it has become an essential gadget in the kitchen.
However, most of us have a basic version, without a built-in thermometer. This type of kettle is perfect when we only care about bringing the water to a boil in the shortest possible time, but what happens when we want to prepare tea?
As any good tea lover knows, it's easy to spoil a tea by using water that's too hot. Green tea, for example, is sensitive to temperature and tends to bitter when we overdo it. Going further, it is true that each variety of tea requires a different temperature in the water used to make it.
For this reason, a kettle with thermometer can be exactly what every bottle needs. Some models even include a tea infuser. Without a doubt, the best option for a bottle!
---
Chest of teas
It's hard to go wrong gifting a tea discovery box to someone who loves this world.
These boxes include different varieties of teas that will help broaden the knowledge and horizons of the person you give it to.
Also, manufacturers usually pay quite a bit of attention to the packaging, which is usually a beautiful wooden case. An ideal classic to look good.
This Twinnings chest, for example, includes 11 varieties beyond their famous Earl Grey.
---
Matcha Utensil Set
There are more and more lovers of matcha. To prepare it correctly, you need the traditional utensils: the chasen, the bamboo whisk, the chawan, a thick ceramic bowl, and the chashaku, the measuring spoon.
There are sets of these utensils that can be a great gift for someone who is falling (or has already fallen) into the matcha craze.
---
Flower tea sets
Tea flowers are small spheres made from tea and other herbs that, with hot water, open up like a flower.
The process is very spectacular, since transparent glass teapots are usually used that allow you to see how the sphere opens and "blooms". In English they call it flowering or blooming teas. This way of consuming tea has become popular in some countries such as Russia or Switzerland.
There are gift kits that include a transparent teapot with a small base where a candle is placed to keep the infusion warm. A truly magical gift.
---
Insulated bamboo bottle with infuser
For those who choose to take their tea from home, there are bottles with insulating capacity and that also have a built-in infuser for tea.
Perfect to always carry your tea with you, even on the coldest days. The bamboo insulated bottle has a non-slip surface, a built-in infuser and a beautiful design, perfect for gifting (or giving yourself).
---
Fun infusers
Sometimes a kettle is too much. On these (rare) occasions, an infuser is ideal for making a single cup of tea.
Infusers lend themselves to creativity and you can find many fun versions beyond the classic "ball" ones. Loch Ness monsters, little men, squirrels, flowers, cats, hippos, swans… There are options for all tastes.
---
USB tea warmer
If you are one of those who works on your computer with a cup of tea or coffee by your side, this accessory is ideal for keeping your cup at its ideal temperature.
Tea warmers are small dock-shaped electronics that connect to your computer via a USB cable.
Its operation is simple and practical: it is a heat source that keeps your cup at the optimum temperature to enjoy your tea even if it gets too long.
---
Teapot and cup all in one
Continuing with making tea anywhere. This contraption was one of the winners of the prestigious design awards.
It consists of two containers joined by a filter that allow you to prepare your cup of tea in a comfortable way. In the upper one you put the tea leaves and hot water, when the tea is ready, you press a button so that the liquid falls into the lower container, preventing us from overdoing the infusion time.
To drink it, the container is separated, leaving the lower part as a beautiful glass cup.
---
An endless world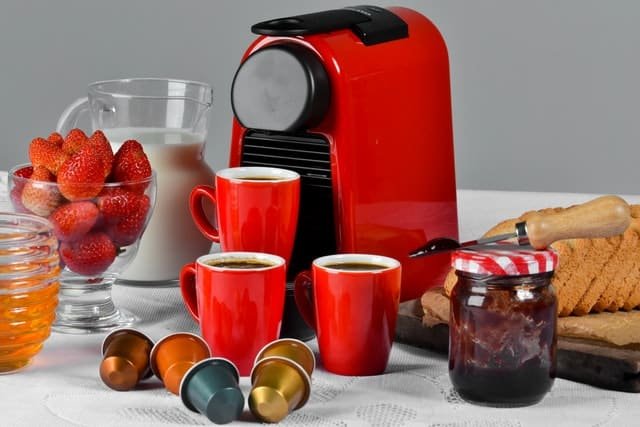 The truth is that there are endless alternatives for utensils and knickknacks for the world of tea, we have listed just a few in this article.
We hope we have given you a few ideas.
---