---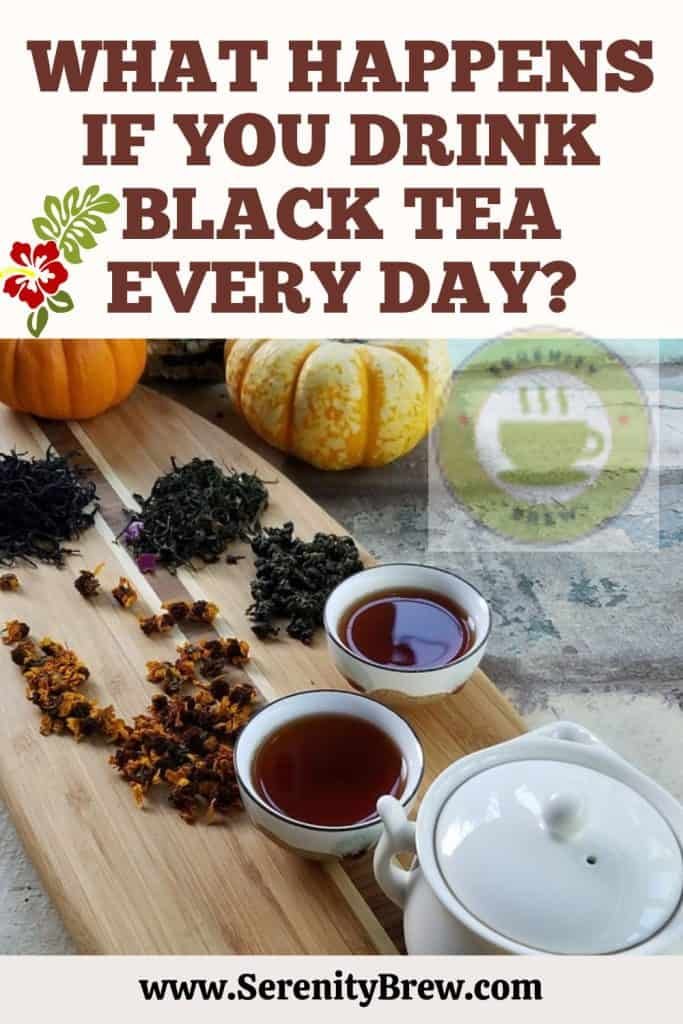 The black tea is one of those drinks that has an intense flavor, but when we try it we love it because, unlike coffee, it activates the body and stimulates it without harming the heart. Black tea makes blood flow better to our brain. In this post we will tell you what happens if I drink black tea every day .
It is a tea that is extracted from the Camellia sinessi plant. Its is dark color, with intense flavor and strong smell. It is a very healthy, natural energizing drink that helps reduce stress by lowering cortisol levels. Drinking tea every day is something that is customary in many countries, its consumption is healthy and beneficial, more than coffee.
---
What happens if I drink tea every day?
Surely you have already found out how beneficial it is for health to drink tea, but have you ever wondered what happens in your body if you drink it every day? More and more people consider the importance of having good health. Eating healthy has become a trend and more and more are being added, which is why tea consumption has increased in recent years.
The tea has a large number of benefits, among them: it is rich in antioxidants and polyphenols, it facilitates digestion, it favors the proper functioning of the organs, it reduces cholesterol, it is anti-inflammatory and it helps burn fat faster.
Next, we will tell you what happens in your body when drink black tea every day:
Less risk of developing some type of cancer. By containing a large amount of antioxidants, tea provides less risk of suffering from any cancer, including: skin, breast, lung and prostate cancer.
Reduces the risks of type 2 diabetes. According to a study conducted in the Asia Pacific Journal of Clinical Nutrition, drinking black tea every day controls blood sugar levels, which prevents type 2 diabetes.
Avoid cavities. In the case of green tea, there is a study that indicates that it has an antibacterial effect, which protects the mouth from bacteria and reduces the risk of cavities.
Better blood circulation and heart function. Drinking 3 cups of black tea a day helps prevent blood vessels from becoming inflamed and prevents plaque from forming in the arteries, which protects the heart.
Sleep better. The tea that comes from East Asia is said to be good for helping you sleep better.
---
What is the best tea to drink daily?
Beyond the amount of antioxidants and health benefits it provides, tea helps fluid intake throughout the day, thus keeping us hydrated. Each tea has its own characteristics and it is important that you know them so that you can take advantage of its properties and benefits, which is to take it daily.
Green Tea
It is one of the most recognized teas for its antioxidant power, rich in catechins and soflavins, which prevents the body's tissues from wearing out prematurely. In addition, its consumption is associated with the reduction of body fat. However, to take advantage of its slimming benefits, it is necessary to accompany it with a healthy diet and exercise.
black tea
drink black tea every day depends on the different varieties that there are. It has an intense flavor and is dark in color, its leaves go through a prolonged oxidation process. Contains more caffeine than other teas, is diuretic and cleanser.
White tea
Among the benefits of white tea is that it helps in the prevention of diabetes, different types of cancer and heart disease. So far it is the drink that has the most antioxidants, charges the body with energy and contributes to the health of the liver.
oolong tea
This variety is the least known of all the teas. Also called blue tea and its characteristic flavor is associated with dried fruits. Among its benefits are: reducing blood cholesterol levels, the risk of heart attack, losing weight, strengthening the immune system and eliminating free radicals.
Pu Erh tea or red tea
More than drinking black tea every day, red tea or Pu Erh helps fight fluid retention, helps burn fat and eliminate toxins that are harmful to health. It is the infusion used to lose weight and it is said that its properties come from the fermentation process to which it has been subjected.
---
What harm does tea do?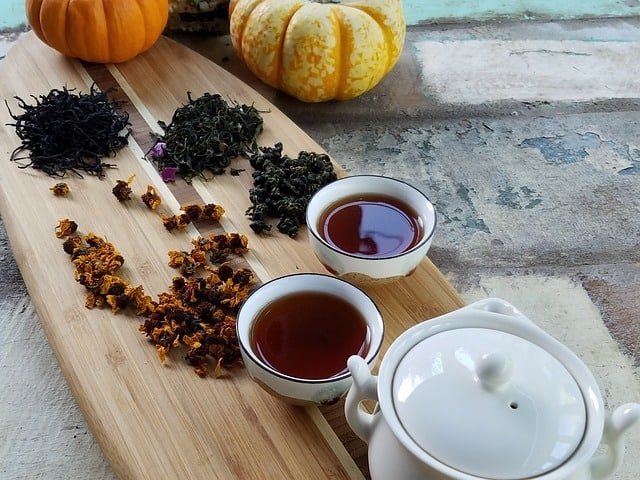 We know that there are all kinds of people, so we can think that there are certain acquaintances who are true tea addicts. Of course, their intentions are good because they want to make the most of its benefits, but there are also a series of side effects that can occur if we drink it in excess.
less iron is absorbed
The tea has tannins that are responsible for the origin of this problem. Its molecules bind with those of iron present in food, making them unusable and unable to be absorbed.
Stress, anxiety and lack of sleep
We know that tea contains caffeine, and although it is often called theine, the effect is the same. Among the teas that contain the most caffeine are: black tea, white, red and green tea. However, researchers say that if the dose is less than 200 mg its effects are little noticeable.
cause acid reflux
Among the effects of caffeine is that it produces acid reflux. According to a study, in Thailand caffeine relaxes the sphincter, which closes and opens to allow passage from the esophagus to the stomach, this causes stomach contents to pass into the upper duct.
Headache and dizziness
Continued consumption of tea can cause headache and dizziness, product of caffeine. A study carried out determined that consuming only 100 mg of caffeine (equivalent to drink black tea every day, 2 cups) to a recurring daily headache.
Be that as it may, drinking tea every day is very good for your health, but always in a controlled manner and not overindulge.
---