---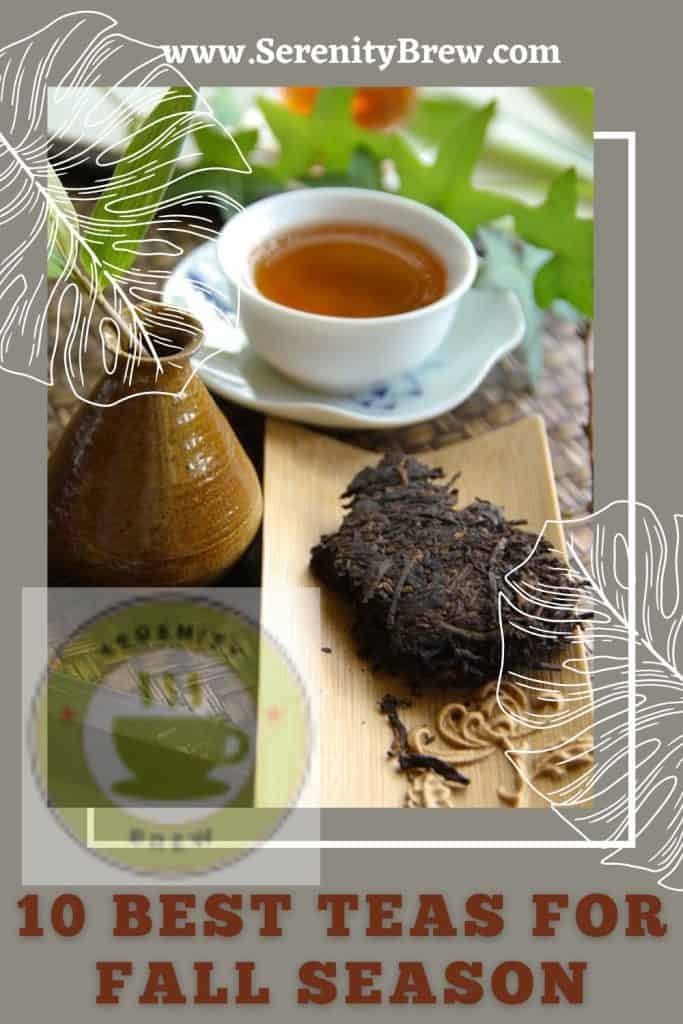 In autumn the weather feels cool and you can see how the trees wake up little by little, showing their yellow and orange colors. But it's also the perfect time to enjoy warm, spicy teas. In this post, you will learn about 10 flavors of fall tea that you must try this fall.
1. Earl Gray Tea
The best version of this fall tea is when mixed with bergamot orange peel, obtaining a rich citrus flavor that enhances the flavor of black tea. If you want more relaxation in an autumnal environment, it is best to accompany it with a slice of lemon and a little milk.
Drink it preferably in the morning with breakfast to take advantage of the effects of caffeine and start a new day full of energy. It can be drunk with water or milk, always to everyone's taste.
2. Autumn Pu-erh tea
Pu-Erh tea or red tea has become very popular in Spain, thanks to its diuretic and medicinal properties. Due to its earthy, sweet and toasted flavour, it is an ideal companion at this time of year that is enjoyed with pleasure.
It has digestive properties that are excellent for breaking down fats when we eat large meals. For those who start with consumption of this tea, we advise that they start with young varieties that are mild to Western taste, the most veteran will choose the powerful and robust flavors.
3. Green tea
In the autumn season you can combine green tea with ginger and lemon. This perfect combination of autumn tea provides properties that strengthen the immune system and fight viruses and bacteria. In addition, lemon is a rich source of vitamin C and antioxidants that energize the body and cleanse it of toxins.
Here is a rich recipe for green, orange, ginger and milk tea.
Ingredients:
A ginger root.
A green tea bag.
1 slice of orange.
125 ml of water.
2 tablespoons of milk.
Two tablespoons of honey.
Follow these steps to set it up:
In a container, heat the milk, the water and add the 2 teaspoons of honey.
Once the water is hot, immerse the tea bag.
Then add the ginger and orange slice.
Heat for one minute and stir.
Ready! You can drink it now.
4. Autumn Rooibos Tea with Turmeric and Lemon
If you are one of those who like citrus flavors, you will surely be fascinated by Rooibos tea with turmeric and lemon. Rooibos is a very popular natural tea, it can even be drunk with complete confidence during pregnancy, because it is caffeine-free.
By combining these three elements we are able to obtain a number of properties that benefit the body. For example, to avoid colds, lemon is excellent, because it has vitamin C. Turmeric helps detoxify the body, the best thing is that it keeps the body warm on cold days.
5. Rooibos with vanilla
Rooibos is natural and does not contain caffeine, making it an infusion calming and excellent for autumn weather. It has antioxidants, regulates blood sugar and increases the body's defenses. Meanwhile, cinnamon improves digestion, relieves nausea and prevents constipation.
The vanilla flavor goes perfectly with the fall weather, being smoky and sweet. With Rooibos you get a creamy and sweet drink, ideal to enjoy on cold afternoons. Also, since it does not contain sugar or theine, it can be drunk regularly.
6. Genmaicha Autumn Tea
When you combine tea and rice an infusion is achieved yellow in color, with a certain astringency and vegetable notes. In Japan it is customary to drink it after meals and at the end of the afternoon, because it contains very little theine that does not affect sleep.
Genmaicha tea is perfect for fall, its blend of green tea with toasted rice is a good option to drink when you want to recharge your batteries after a hard day's work.
7. Chai Tea
Chai is another autumn tea , it is prepared with cinnamon, ginger, cardamom, pepper, cloves and black tea. Together with its species, it provides a large amount of antioxidants and phytochemicals that strengthens the immune system. Ginger also acts on the body's defenses, and black pepper relieves extreme cold, especially when you have a cold.
The spicy aroma plays on the taste buds and the lingering sweet taste is tasty. Drink this tea as is typical in India, adding milk to it, to make it a rich chai latte.
8. Echinacea Autumn Tea
When the defenses are low we resort to hot drinks to combat the cold, they are always beneficial for health. Echinacea is a plant that in the form of tea is excellent in the production of white blood cells, which help fight infections. Drinking it helps fight viruses, bacteria and fungi.
9. Cat's Claw Tea
The cat's claw plant has properties that increase the body's defenses. By containing isopteropodin and chlorogenic acid, it strengthens the immune system much more, enabling it to fight colds and flu.
10. Gandhi black tea
When autumn arrives, the low temperatures cause a warm tea to be prepared. What better to see the leaves fall with a rich tea prepared with black tea, cinnamon, ginger and orange. A set of species that will give you energy and raise your immune system.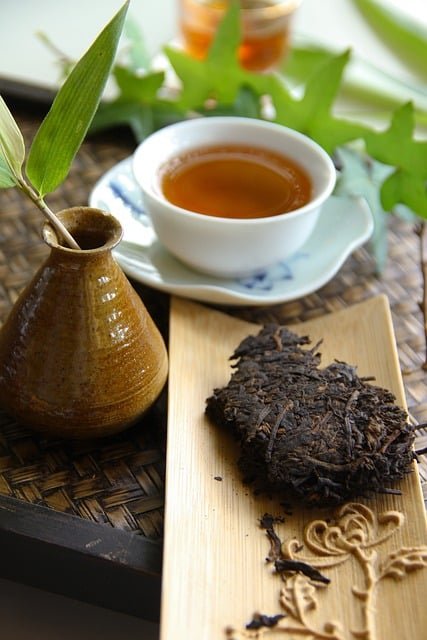 ---