---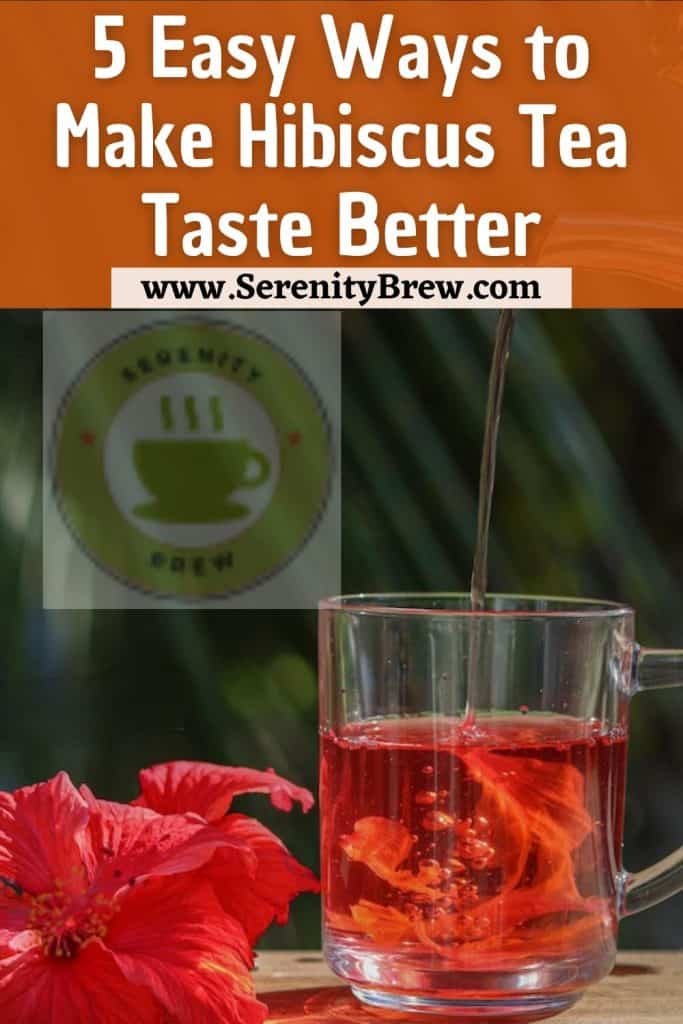 The plant Hibiscus has many health benefits and is suitable for everyone. It is a red aromatic plant and the part that is used is its flower, which is left to dry to later make tea in hot water. It belongs to the Malvaceae family, which includes another 300 species. Also called Jamaica flower or rosella. In this post we will give you 5 ways to make hibiscus tea taste better or how to make hibiscus tea taste good .
The origin of this plant is unknown, although it is believed to have been in India, Saudi Arabia or Sudan, around 4000 BC. C. At present, its cultivation is carried out in tropical countries such as Sudan, Egypt, India and Saudi Arabia. Depending on the country where it is given, its use will depend. For example, the seeds of this plant are used in China for oil and thus take advantage of all its properties.
---
1. How to make hibiscus tea taste good. Jamaica's water
This refreshing drink Jamaica's water It is usually taken on hot days and when preparing it, it can be stored in the fridge to drink it when we want to cool off. Its taste is somewhat acidic, but it can be hidden if we apply some sweetness to it. Do you want to try it? We will give you the recipe!
The ingredients are the following:
Dried hibiscus flowers (1 cup).
Water (3 liters).
Sugar (1/2 cup).
Mint (a few twigs).
For its preparation, the following steps must be carried out:
Put a container with 3 liters of water on fire, until it starts to boil.
Then add the dried hibiscus flowers, reduce the heat to let it infuse for about 5 minutes.
Strain the leaves, which you must reserve.
In a jug add the water that you strained and complete until it reaches 3 liters.
To give it flavor you can add sugar and mix well until it is completely dissolved.
Allow to cool, serve over ice and add some mint.
---
2. Hibiscus tea with pineapple, pomegranate and cinnamon
Another way to make hibiscus tea taste good is by combining it with some fruits, like the recipe that we will give you here. Do you like the fruity and aromatic taste? This recipe is for you. The ingredients are the following:
Water (2 liters).
Pomegranate (1 ½ cup).
Hibiscus flowers (1 cup).
Cinnamon (1 twig).
Chopped pineapple (1 cup).
Sugar (1/2 cup).
The preparation mode is like this:
Put a container with a liter of water on fire, when you see that it is already hot, add the sugar, the hibiscus flowers and the cinnamon. Let it heat up for a few minutes to release flavor, turn off the heat and let it cool.
When you see that it is cold, strain the syrup.
Complete the amount with the other liter of water and place it in a jar where everything fits.
Next, add ice, pineapple and pomegranate.
You can keep it in the fridge and drink it when you're thirsty or want to cool off.
---
4. How to make hibiscus tea taste good. Red fruit and banana meringue
This meringue is a mixture of hibiscus tea with fruits, you can drink it for breakfast or include them in the snack. To prepare it is very simple and it will only take you a few minutes, you will see how delicious it is!
These ingredients are a proposal, but you can make other combinations, for example, in terms of seeds and fruits to choose. As it has red fruits, its flavor will be a bit acidic, but you can soften it with something sweet. The ingredients that this drink contains are the following:
For the cashew cream:
Cashew butter (1/4 cup).
Honey (one tablespoon).
Salt (a pinch).
Hot water (2 tablespoons).
For the shake or smoothie:
Crushed hibiscus flowers (2 tablespoons).
Rolled oats (2 tablespoons).
A tablespoon of chia seeds.
A tablespoon of hemp seeds.
1 cup of frozen strawberries.
1 cup of frozen raspberries.
½ cup sliced ​​banana.
½ cup of almond milk.
Two tablespoons of honey.
Two tablespoons of cashew butter.
1 frozen banana.
Steps for its preparation:
First mix the butter, honey and salt. Add hot water and stir until thickened and smooth.
Proceed to crush and mix the oats, hemp seeds, chia and the hibiscus.
In the blender place the strawberries, the frozen banana and the raspberries, until everything is well crushed.
Add the mixture that we prepared previously and the almond milk. Its texture should be smooth.
The mixture is served in two glasses, add a little cashew cream. At first it may be difficult to mix it, because of how thick it is, but as it softens everything mixes better.
---
5. Hibiscus tea jelly and apple pieces
If you want to know how to make hibiscus tea taste good, you will like this recipe. It is a simple dessert, without calories. It has apple pieces, the longest time the curd will take. The ingredients are the following:
Water (1/2 liter).
Hibiscus tea preparation (4 bags).
Powdered gelatin (12 grams).
Cold water (4 tablespoons).
Liquid sweetener (10 drops).
An Apple.
To prepare the gelatin is done like this:
Place the gelatin in 4 tablespoons of cold water, let it rest.
We proceed to prepare the infusion: add the 4 tea bags to the water. They are left there for about 5 minutes and then removed. We add the sweetener.
We heat the infusion that we prepare in the microwave and add the gelatin. We stir until the gelatin is completely dissolved.
Bits of fruit can be added when we pour the mixture into the molds.
---
6. How to make hibiscus tea taste good. Ginger Hibiscus Tea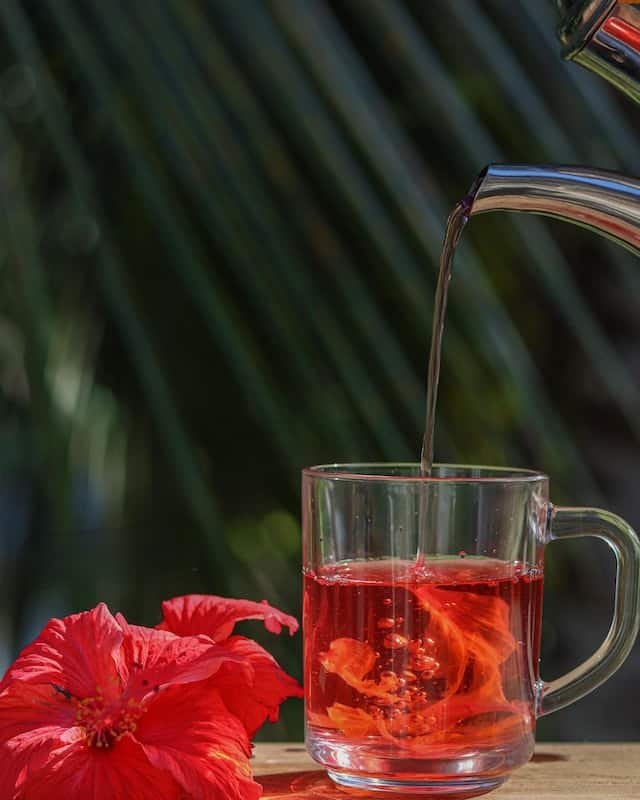 It's a good idea to mix hibiscus with ginger. It provides a good flavor. The ingredients are the following:
Water (500 ml).
Dehydrated hibiscus (scoops).
A piece of ginger root.
It is prepared like this:
Heat water and as soon as it starts to boil, add the hibiscus and ginger and let it stand covered for 10 minutes. You can drink it cold or hot.
---