---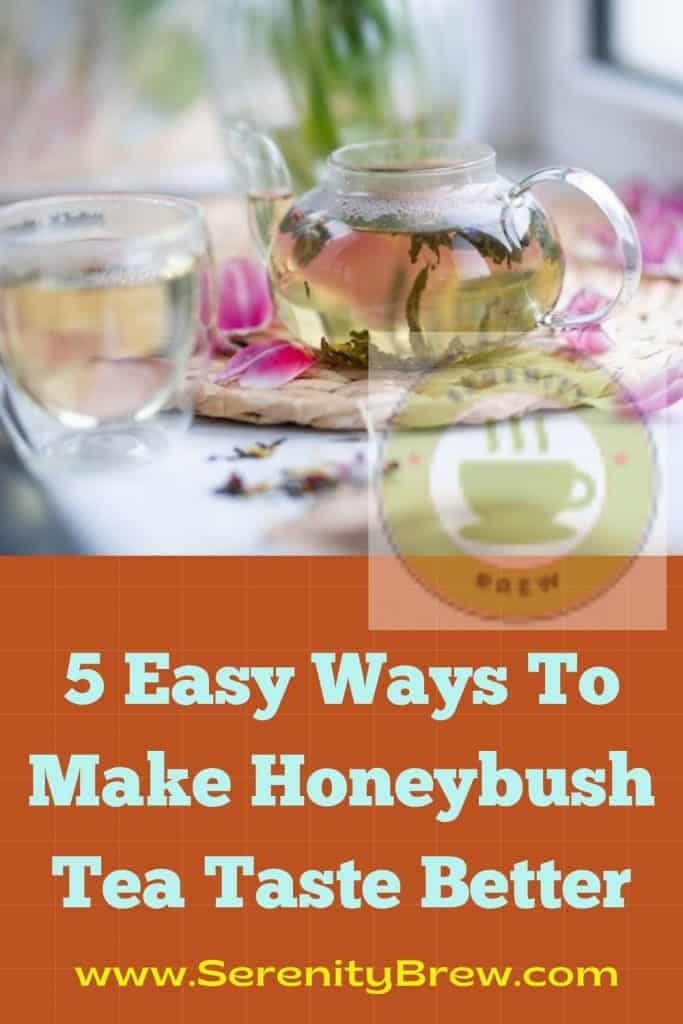 There are more and more followers of teas and infusions, their popularity is growing and one of them is Honeybush tea, which is made from the flowers of a South African honey tree. It has a flavor similar to Rooibos, but its aroma and taste have fruity and honey notes. In this post you will learn how to make Honeybush tea taste good .
Due to its characteristic flavor it can be mixed with other herbs, milk, fruit juices or drunk cold. However, its popularity is not only due to its taste, it is also due to its innumerable benefits and nutritional benefits. Its color ranges from pink to deep red.
---
What is honeybush tea used for?
Honeybush tea comes from the Cyclopia shrub, also called the honeybush. There are studies that show that its regular consumption provides health benefits, in the short and long term. Here we will mention some reasons to understand how to make Honeybush tea taste good.
Avoid free radicals
Thanks to its antioxidants, specifically phenolic compounds are the ones that protect the immune system. Avoid oxidative stress, caused by free radicals. Consuming it regularly helps slow aging.
Avoid inflammatory conditions
There is evidence indicating that the action of phenolics reduces inflammation caused by diseases that produce it, such as Crohn's and Ell.
Relieves symptoms of menopause and prevents diseases
Phytoestrogenic compounds act like estrogen, resulting in effective relief of menopausal symptoms. However, these compounds can also fight diseases such as: osteoporosis, heart disease and some hormone-related cancers.
Prevents the growth of tumors
Honeybush tea has effects on the development of tumors, inhibiting them. In one study, green tea ruled the roost in terms of effects, but then it was honey tree extract that achieved 90% tumor inhibition.
Helps fight infections
Its antiviral and antibacterial properties help strengthen the immune system, so it effectively fights infections. It is believed to relieve bronchial infections and is used in cough treatments.
avoid diabetes
Pinitol is a compound found in honeybush tea and, according to scientific studies, helps reduce blood sugar levels. This is because it has similar effects to insulin, which is why it is considered in the treatment of diabetes.
---
How to make honeybush tea taste good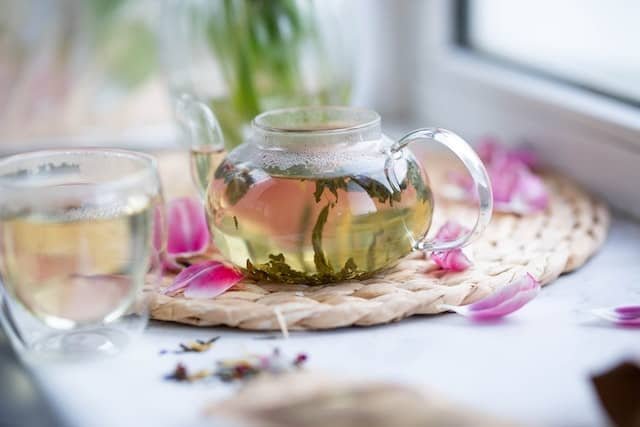 In this section we will teach you how to make Honeybush tea taste good with 5 different and easy-to-make recipes.
1. Traditional honeybush tea
The perfect honey bush tea is prepared like this: add 2 or 3 tablespoons of tea leaves to a liter of hot water. Get off the heat and let it infuse for 20 minutes. Serve and drink.
2. Honeybush tea, with citrus and cinnamon
This infusion It is very nutritious, it has the properties of honeybush and citrus.
Ingredients:
Peel of half a lemon.
4 teaspoons of honey.
A stick of half a lemon.
Juice of 1 orange.
Juice of ½ lemon.
Half orange peel.
1 liter of mineral water.
A spoonful of honeybush.
Ice cubes.
How to prepare it:
Place in a container: half a liter of water to which the cinnamon, honey, lemon and orange peel will be added.
Let it boil for 20 minutes.
Let cool.
Add the rest of the water with the preparation.
Strain and add the lemon and orange juice.
Add the ice and some orange slices.
3. Honeybush Tea Custard
This recipe is ideal for children, due to its sweet and pleasant flavor. It does not contain caffeine and is a very nutritious option because:
Helps to fall asleep easily.
Increase defenses.
It has vitamins and minerals.
Relieves respiratory problems.
Ingredients:
A cup of milk.
½ cup of sugar.
4 eggs.
A Cup of tea
How to prepare it:
Boil the milk with the sugar and the infusion of honeybush.
Beat the eggs and add them to the previous mixture with the milk.
Spread a mold with caramel on the bottom.
Pour the mixture and put it in the oven in a bain-marie for 45 minutes.
Once it is ready, take it out of the oven, let it cool and remove it from the mold.
4. Honeybush with milk
You will love this recipe, you will be able to enjoy its sweet flavor. As it does not have caffeine you can drink it several times.
Ingredients:
A cup of milk.
5 grams of honeybush tea.
1 tablespoon of honey.
Method of preparation:
Infuse honeybush tea in water at 87º C.
Add honey and milk.
Use the lancet in the coffee pot to froth it.
Pour in the tea and then add the frothed milk.
Drink and enjoy.
5. Cupcakes with honeybush, vanilla and cinnamon
Here is this rich recipe for cupcakes with honeybush tea, a true delight!
2 honeybush tea bags.
75 ml of milk.
Egg.
63 grams of pastry flour.
60 grams of wheat flour.
55 grams of unsalted butter.
A pinch of yeast.
113 grams of whitefish.
Method of preparation:
Heat the milk and add the cinnamon, vanilla and honeybush tea bags.
We cover with plastic wrap.
Let it permeate well for 30 minutes.
Preheat the oven to 180º.
Mix the butter with the sugar until smooth.
Add the eggs and mix.
Sift together the flour and yeast and add to the butter.
We fill 2/3 of capsules and put it in the oven for 25 minutes.
When ready, they are removed from the oven and allowed to cool.
---