---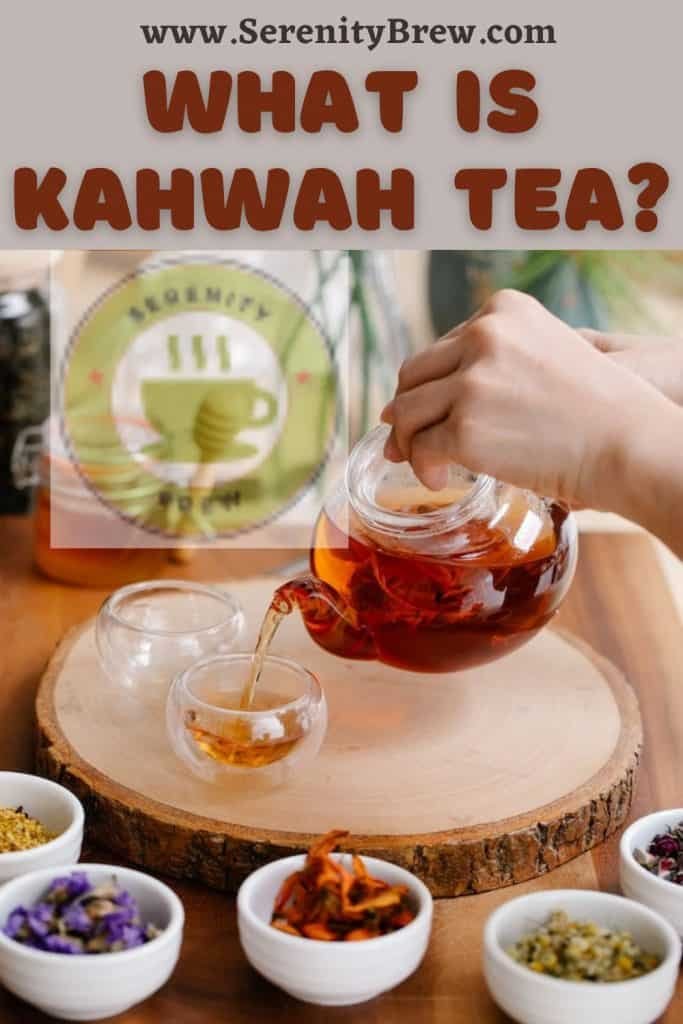 It is a green tea that is traditionally drunk in Afghanistan, spices and saffron are added. It also has pieces of almonds that add that crunchy touch at the end. It is also called qehwa or kehwa. In this post we will tell you what Kahwah tea is .
---
History of Kahwah Tea
To understand what kahwah tea is, it is necessary to know its history, although there is no exactness with its origin, it is said that it reached Kashmir along the Route of the Species, which at that time was the central area of ​​the city.
There are those who maintain that its origin dates back to the Chinese Kushan dynasty, from the Yarkand Valley (Xinjian), in the 1st and 2nd centuries AD. The meaning in the Kashmir language is Sweetened Tea, but there are those who relate it to the Turkish word Coffee, which in turn is derived from the Arabic word Qahwah.
Kashmiri Hindus associate the word with Mogul chai, indicating that tea was brought to the valley by the Mongols. The kahwah drink it is very popular in Kashmir, Middle East, Afghanistan and Central Asia.
Currently, this infusion is served to guests during a celebratory dinner, and when visitors are special, saffron is added. The way to serve it is in small, shallow cups. It is also served after Wazwan and family dinners. Its green tea leaves come from the Kangra region, which is the one that exports them to those regions.
---
How Kahwah Tea is Prepared
The preparation of this tea is as follows: its leaves are boiled together with cinnamon, saffron, cardamom pods and sometimes Kashmir roses that give it a great flavor. In general, honey or sugar is added to sweeten it and the crunchiness is given by crushed almonds or walnuts. There are some varieties that are prepared as a simple herbal infusion, without the green tea.
Traditionally, its preparation is done in a copper teapot, called a samovar. This container comes from the former USSR, which is used to keep the drink hot through the embers that surround it. Around it, there is a space to boil tea.
Although Kahwah tea can be made in pots and kettles, semovar is not used in modern cities. Sometimes milk is added to the tea, but when this is the case, it is served to the elderly or infirm.
One of the varieties of Kahwah tea, called Peshawari Qehwa, is made from jasmine leaves and green cardomom and is served in tea houses (chaikhanas).
---
Kahwah Tea Benefits
Below are the main benefits associated with kahwah tea .
Beautify the skin
One way to beautify the skin is by drinking kahwah green tea. This is made possible by a special antioxidant called epigallocatechin gallate (EGCG) , which rescues convalescent skin cells and restarts their production. This makes the skin look healthy and glowing.
Strengthens the immune system
Saffron contains vitamin B12 and strengthens the immune system. Its antioxidants attack infections, such as those of the skin, giving it a better appearance and clarity.
Reduce stress
Another of its valuable benefits is that it reduces psychological distress by up to 20%. Just one cup would be enough for its antioxidants to make you feel relaxed and less anxious. This is excellent for combating skin problems such as acne, psoriasis, eczema, and alopecia.
Relief to tiredness
Kahwah tea integrates well into the diet, it has properties that relieve fatigue caused by exercise . In addition, it is a drink that can be accompanied at dinners because it cleanses the body's fats.
It provides a sense of well-being for those who are overworked and is an excellent option for those who want to quell their situations, instead of liquor.
excellent energizer
It is a good drink to start the day and can even be mixed with the basic supplements, making them more effective.
---
Do you have any contraindications?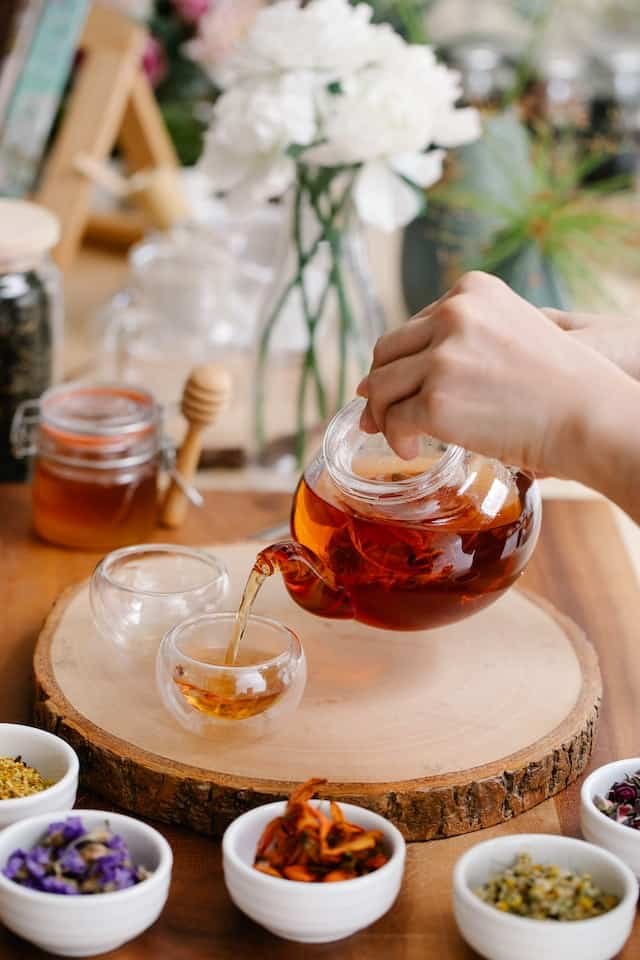 Among the possible contraindications that Kahwah tea has are the following:
It is naturally warm. It is inappropriate to drink it in the summer season or when it is hot, but it is suitable in winter seasons to maintain body heat.
It has high calorie content. It is a high-calorie tea, with 169 calories, which is higher than other green teas.
Contains sugar. Kahwah tea contains sugar, unlike other green teas. This sugar is a complex carbohydrate with high calories, but very nutritious. When consumed in excess it burns fat and increases the level of sugar in the blood. This could lead to prediabetes and the possibility of affecting the heart and kidneys.
It is not recommended in people who suffer from the heart. The reason why it is contraindicated for these people is because it could worsen the progress of their recovery. Although it is a drink that lowers blood cholesterol, its high sugar content could aggravate the problem in people recovering from heart disease.
It helps to lose weight. Unless sugar is replaced with a natural sweetener, it is not good for weight loss. Being high in sugar, it would raise blood sugar and prevent the body from burning fat.
Contains caffeine. Although it contains moderate caffeine, it is higher than in other green teas. In this sense, its consumption is not recommended in people who suffer from migraines or anxiety, it is likely that consuming it will worsen their condition.
---