---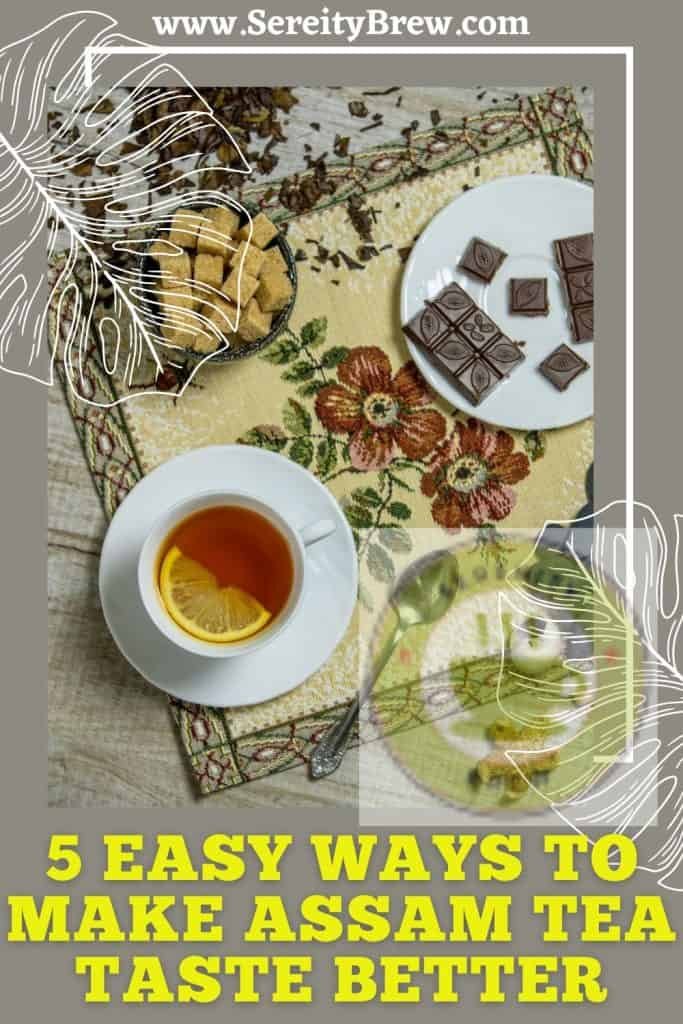 The name of Assam comes from a region of the India, which is where tons of loose leaf tea comes from and is produced, especially black. Depending on how it is made and its climatic and geographical conditions, it will be the flavor that will characterize it, different from those of other black teas. In this post we will tell you how to make Assam tea taste good .
It is said to be a robust tea, with a lot of body and its own nuances that range from spicy to earthy. The most widely produced type is CTC, the one that comes in sachets, which is strong and of inferior quality, but is delicious with milk or star anise.
---
1. Thai tea
With this drink you will learn how to make Assam tea taste good . It is a mixture of other ingredients like condensed milk, spices, sugar, evaporated milk and assam tea. It resembles masala chai, is easy to prepare, and is inexpensive.
Its ingredients are:
Two tablespoons of loose leaves assam tea.
A star anise star.
Two cardamom pods.
Half cinnamon stick.
1/8 vanilla pod.
w/n tamarind powder.
A spoonful of sugar.
¼ almond extract.
A tablespoon of condensed milk.
Two tablespoons of evaporated milk.
The steps to follow are those:
In a pot, place the tea, cardamom, vanilla, cinnamon stick, vanilla extract and tamarind powder.
Strain the tea.
Add the condensed milk and sugar. Mix well.
Use two tall glasses with ice and fill them with the preparation.
Drizzle each glass with evaporated milk.
---
2. How to make Assam tea taste good with cinnamon and apple
This rich preparation will help us feel comfortable, provide energy and purify the body. Apple, anise and cinnamon will be mixed with the Assam tea to give the drink extra flavor.
The ingredients are:
Two apples.
Two cups of water.
2 cinnamon sticks.
Four anise stars.
Two Assam tea bags.
The steps to prepare it are:
Before peeling the apples into segments, they must be well washed, their seeds and stems are removed.
In a saucepan, bring the two cups of water to a boil.
As soon as it starts to boil, add the apple pieces, the four anise stars and the two cinnamon sticks. Let it boil for 5 minutes.
Once the time has elapsed, it is turned off and allowed to infuse for 3 minutes.
We place in each cup a bag of Assam tea and pour over them the mixture that you have just prepared.
---
3. Assam tea, ginger and lemon
It is an ideal combination of these three ingredients and is another way on how to make Assam tea taste good . It provides the stimulation of theine, the vitamin C of the lemon and the anti-inflammatory power of the ginger root. With a special aroma and fragrance makes it an excellent drink for any time of day.
The ingredients are:
4 pieces of ginger or a teaspoon of ginger powder.
Three lemon slices.
Three cups of Assam tea.
Two tablespoons of honey.
To prepare it is like this:
Crush the ginger pieces to extract their flavor.
Boil in drinking water.
Add tea, lemon and honey.
Infuse for 3 minutes.
Strain and drink.
This drink is excellent to spend the cold season. It is not recommended for people suffering from hypertension or gastritis to drink it. One of the benefits of this black tea is that it gives a feeling of satiety, it is low in calories and sodium. Reduces fluid retention and cleanses the body.
---
4. How to make Assam tea taste good with orange and chocolate
This combination with sweet is ideal for breakfast of the day or mid-afternoon. It provides energy and relieves stress, speeds up metabolism and allows good digestion. It is excellent for students or people who do jobs that require some mental effort.
The following ingredients are required:
150 grams of maple syrup.
35 ml of water.
7 grams of gelatin.
540 grams of whipping cream.
15 grams of Assam tea.
To decorate:
w/whipped cream.
w/orange segments.
A piece of dark chocolate.
Method of preparation:
In a saucepan, bring the cream to a boil and add the Assam tea.
Place the gelatin in the water and melt it in the microwave for 10 seconds.
Add the maple syrup and mix.
Strain and cool in a water bath.
Next, the preparation is poured into glasses and refrigerated for 30 minutes, until it sets.
Garnish with orange segments, whipped cream and chocolate chunks.
---
5. Tea with condensed milk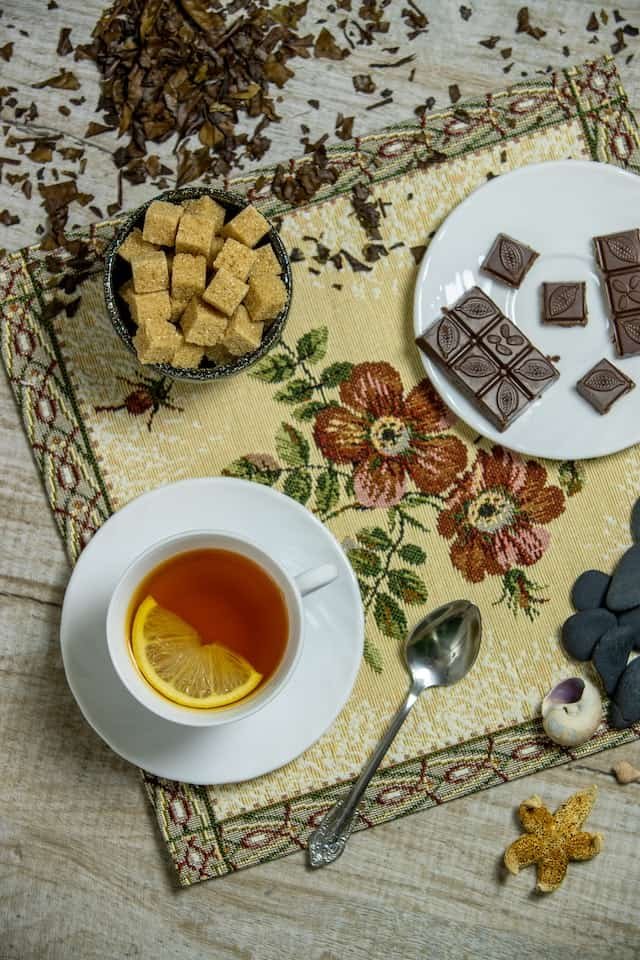 Another way to know how to make Assam tea taste good is by combining it with condensed milk. Trying it gives a relaxing feeling. You can drink it hot or cold, and at any time!
Ingredients:
A spoonful of Assam tea.
A cup of boiling water.
1 spoon of sugar.
¾ of almond milk.
A tablespoon of condensed milk.
It is prepared as follows:
Boil water with Assam tea.
Let the preparation infuse for 3 minutes.
Blend the warm tea with the condensed milk and sugar.
The rest of the ingredients are added.
Serve and drink.
---