---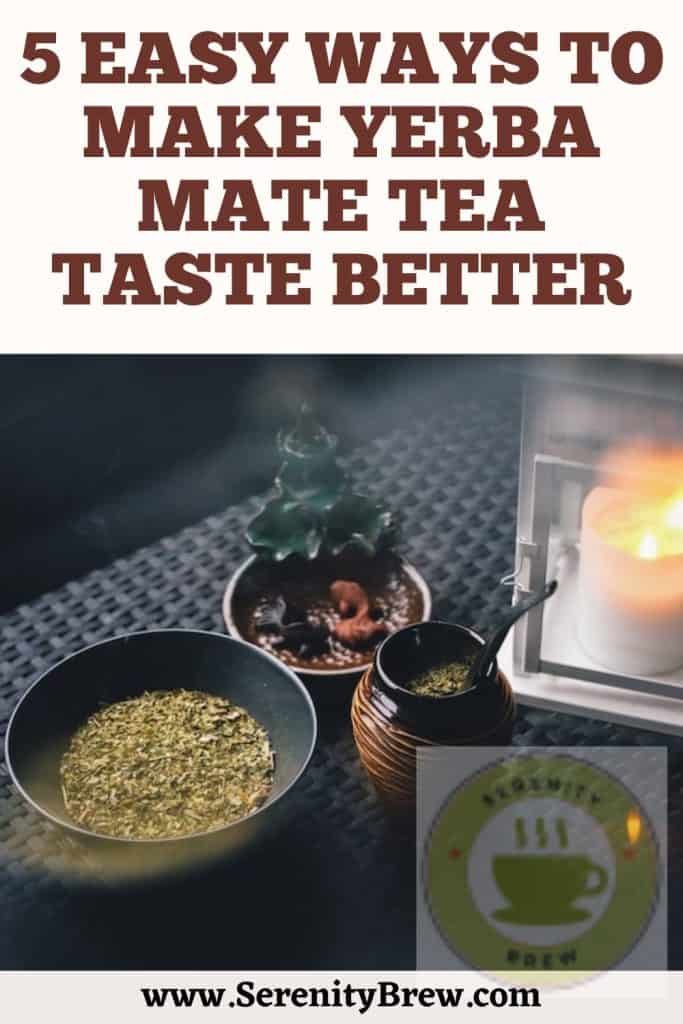 It is not only knowing how to prepare the infusion, bitter or sweet, you can also make exquisite recipes: ice creams, cakes, etc., there is a great variety. In addition, it is such a versatile herb that it goes well with others, it is even available in cocktails, with or without alcohol. In this post you will learn how to make yerba mate tea taste good .
The bitter taste that characterizes it is not for all palates, however, in South America it is customary to drink it well, although there are other flavors. We also know the number of benefits that this herb brings to health: it has a high content of antioxidants, vitamins and minerals, it has energizing effects, it reduces bad cholesterol and it has a high nutritional content.
To obtain the yerba mate, its leaves and branches are dried on fire and then immersed in hot water to prepare the tea. It can be drunk hot or cold and, like coffee, it contains caffeine, which is a good stimulant, especially in the morning. When its consumption is moderate, it does not present any risk, however, in excess there are risks of suffering from some type of cancer, for example, throat, mouth or lungs. Let's see the different flavors that are obtained with this tea.
---
1. How to make yerba mate tea taste good. Matte Chai Latte
This drink is very easy to make, it is impossible to resist trying it. It is a variant of Chai tea that includes the following herbs: cardamom, ginger, black tea, cinnamon, vanilla, and cloves. Also, it is inspiring by varying its origin with vegetable milk.
The following preparation yields 2 cups and its ingredients are:
Two tablespoons of already prepared mix of Chai tea with yerba mate.
400 ml of coconut or almond milk.
200 ml of water.
Cinnamon powder.
The following steps must be followed for its preparation:
Place the chai tea mix with the yerba mate in hot water.
Let it rest for 5 minutes.
While it rests, boil the coconut or almond milk.
Strain the preparation into a jug and add the still hot milk.
Serve in two cups and sprinkle cinnamon on top.
---
2. Cake with yerba mate
Another way to know how to make yerba mate tea taste good is with this yerba mate cake preparation. Its ingredients are:
100 grams of butter.
150 grams of brown sugar.
three eggs.
Zest of an orange.
300 grams of leavening flour.
250 cc of mate tea with milk.
To cover the cake:
200 grams of sugar.
100cc of water.
Zest of two oranges.
Required amount of sugar.
The steps are the following:
The butter should be beaten in a bowl until creamy.
Add the sugar and continue beating.
Then, add the eggs one by one.
Add the orange zest and the cold mate tea with milk.
Intercalate the leudant flour until fully incorporated.
Pour the preparation into a previously buttered and floured mold.
Place in the oven at a temperature of 160º for 45 minutes.
Take some toothpicks and make some holes in it.
Prepare the orange syrup (preparation of sugar with water and the peels, which does not have the white part because it will give it a bitter taste) and pour it on top.
---
3. How to make yerba mate tea taste good. yerba mate ice cream
The ingredients to use are:
Three cups of milk.
Four buds.
5 tablespoons of milk cream.
Three teaspoons of yerba mate.
The preparation is like this:
Boil the milk with the yerba mate.
If ground yerba mate is used, strain it into a cloth.
Beat the yolks with the sugar and incorporate with the prepared mate.
It heats up and removes before it boils.
Get off the heat and let cool.
Add the milk cream and beat.
It is placed in a mold and taken to the fridge.
---
4. Yerba mate chocolates
This is another of the preparations with which you will learn how to make yerba mate tea taste good. Its ingredients are the following:
400 ml of condensed milk.
30 grams of butter.
300 grams of chocolate for cup.
A spoonful of yerba mate.
It is prepared as follows:
Heat a pot with the yerba mate, the condensed milk and the butter.
Let it cook for about 15 minutes and then let it cool.
Next, take part of the mixture and form small balls.
Melt the chocolate in a bain-marie or in the microwave.
---
5. Lemon pudding with yerba mate tea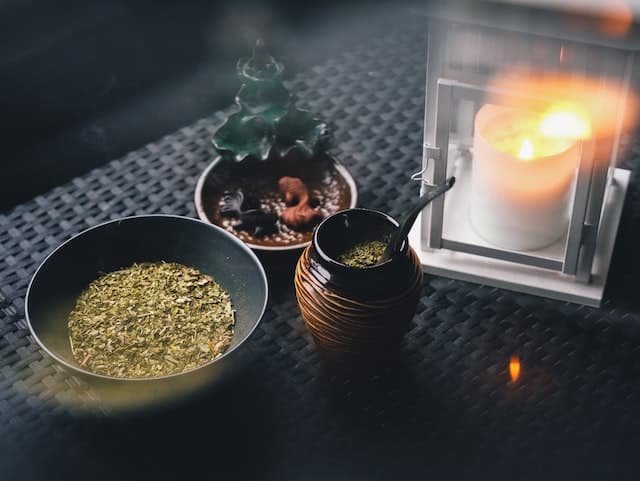 We come to the last way on how to make yerba mate tea taste good , this time with this delicious preparation.
Its ingredients are the following:
230 grams of wheat flour.
Two teaspoons of baking powder.
120 ml of oil.
80 ml of milk.
150 grams of sugar.
three eggs.
Lemon zest.
Yerba mate tea.
It is prepared like this:
Place in a bowl: the eggs, zest and sugar. Mix everything.
Then the milk and oil are added. Beat again.
Yerba mate tea is added.
Then sift with flour and baking powder. Mix well.
Pour all the mixture into an oiled mold and bake at 170º for 50 minutes.
Let cool and serve. You can add melted white chocolate on top.
---