---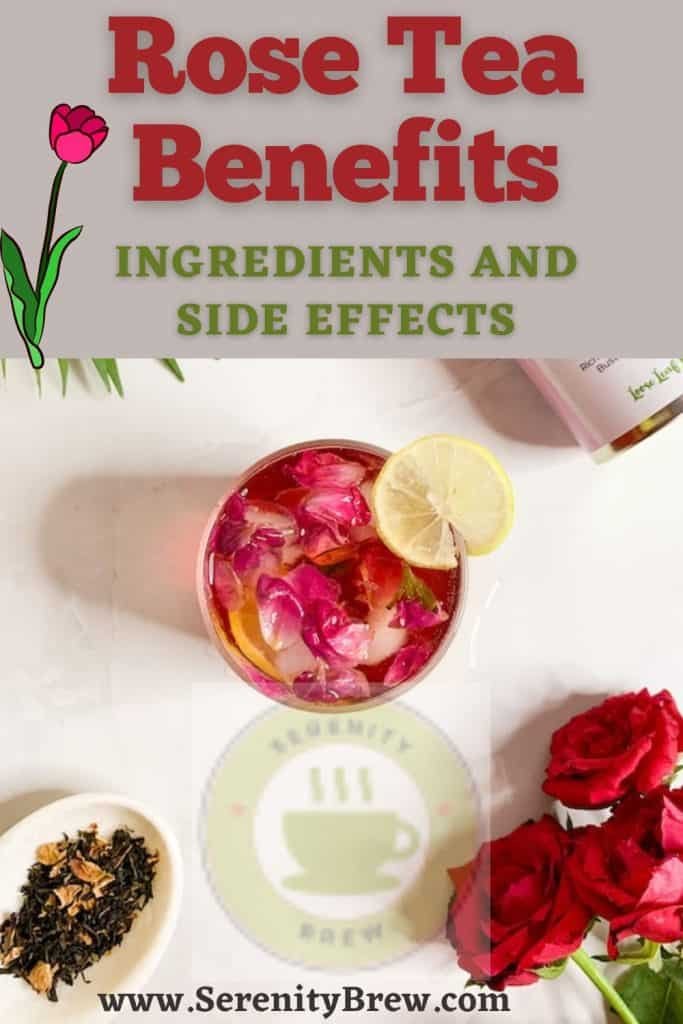 Its fragrance is intoxicating and it has many things to offer, some scientifically proven, some not. Rose tea is not the same as rosehip, the latter is prepared with a type of fruit that grows from the plant, while the petals or buds are used in tea. In this post we will talk about the benefits of rose tea , ingredients and side effects.
Its soft and sweet flavor is comforting, it is a delicious and aromatic drink. Contains vitamins and minerals that strengthen the immune system. Among the mixtures used to make rose tea, there are the petals and buds of the different hybrid varieties, such as the yellow, white and pink rose, as well as other plants.
Since medieval times, the rose bush has been used as a medicinal plant. The Greeks and Romans used its petals to decorate banquet halls and perfume their bathing waters. It is also used to treat cuts and wounds.
There are more than three hundred species of roses, most of which are native to Asia. The dark pink variety is the one with the strongest aroma and contains the most nutrients and flavonoids. Rose tea is said to have the amount of vitamin C equivalent to 50 oranges, which is why many skin care products include it.
---
Rose tea benefits
Moisturizes the skin
Rose tea is known to whiten the skin and have anti-wrinkle effects, as well as removing impurities and leaving it shiny and smooth.
promotes sleep
Among the benefits of rose tea , there is not only the aesthetic part, it is also used for therapeutic purposes. It is known through certain studies that it has relaxing properties, both physiological and psychological. In addition, it has analgesic and tranquilizing effects.
Effects against acne
Rose tea has antimicrobial, antioxidant and anti-inflammatory effects. In this sense, rose tea can be used to relieve acne and the marks left by it.
Keeps hair healthy
Another of the benefits of rose tea is as an effective tonic to beautify hair, thanks to the vitamins A, C, D and C it contains. Nourishes hair and makes it grow fast. In fact, there are rose extract-based shampoos that help fight seborrheic dermatitis.
cleanses the body
There are studies that support the laxative effects of rose tea, specifically the preparation with Damascus rose flower. In addition, it detoxifies the body, frees it from free radicals and fluid retention.
Strengthens the immune system
More of the benefits of rose tea is that it strengthens the immune system, and treats respiratory conditions, thanks to the high levels of vitamin C it has.
Relieves menstrual cramps
There are studies that show the benefits of rose tea to relieve menstrual pain, but it also helps to minimize symptoms such as anguish and anxiety, which are associated with them.
---
benefits of rose tea Recipes
There are quantities of preparations that are made with rose tea and that contribute to the preservation of health. Some of them we will tell you here.
Rose tea toner
To take advantage of the benefits of rose tea on the skin, the following ingredients are required:
A cup of water.
5 rose petals.
It is prepared with these steps:
In a saucepan, add the water and the petals.
Put it on the fire for 2 minutes until it boils.
Turn off the heat and remove it, let it rest until it cools and transfer it to a glass container.
Apply this toner with a cotton ball in the morning and at night, after removing your makeup.
You will see that your skin will begin to look healthier and fresher.
Rose tea with honey for insomnia
For prepare this preparation must have the following ingredients:
8 clean and fresh rose petals.
A cup of water.
A teaspoon of honey.
The steps to prepare it are the following:
In a saucepan, bring the cup of water to a boil.
Once it boils, add the rose petals.
Turn off the heat and let it rest for 10 minutes.
Strain and serve. Add honey to sweeten.´
Drink it once a night to take advantage of its properties relaxing and manage to combat insomnia.
Anti-acne rose tea
The ingredients for this preparation are:
A spoonful of rose tea.
A tablespoon of lemon juice.
It is prepared like this:
Once you have ready the rose tea, mix with lemon juice.
Take the preparation to a spray bottle.
Clean face with soap and water.
Take the spray and apply it on the parts affected by acne, leave it for 20 minutes, until it dries.
---
benefits of rose tea Side effects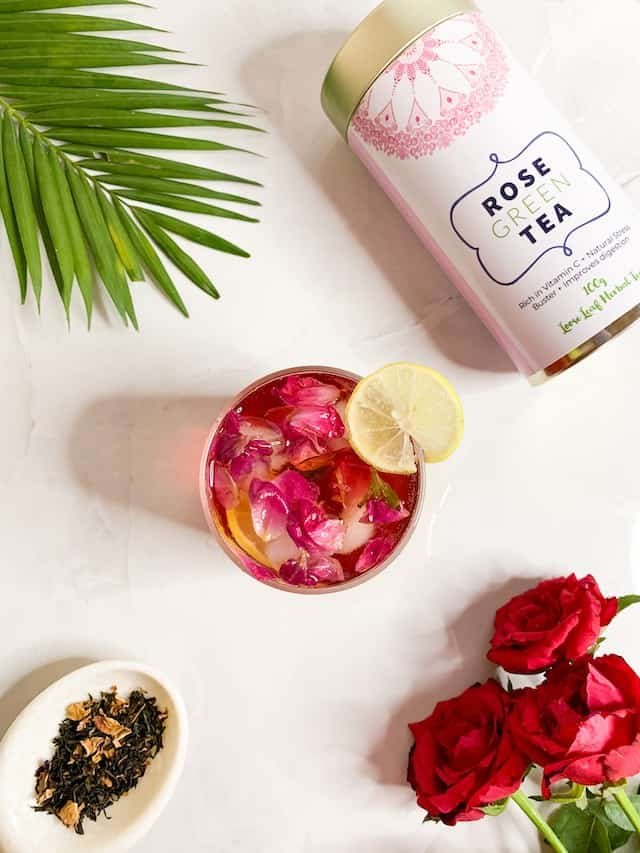 We already know the innumerable benefits of rose tea if consumed in moderate amounts. One of the side effects associated with this infusion is an allergic reaction. In this sense, it is not recommended that it be consumed by those who are allergic to the rose plant or rose hips.
If you are taking medication, it is best to consult your doctor before consuming the tea. There are plants that can generate a reaction with certain medications, especially if they are antidepressants or antiguants.
---