---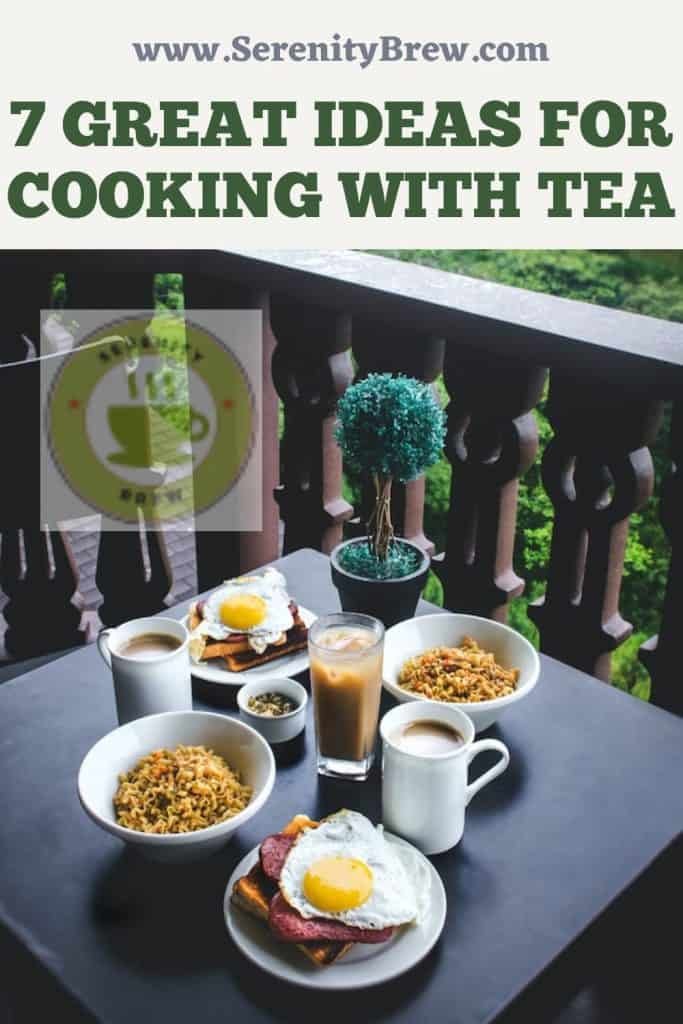 Tea is not just for drinking in a cup or preparing exquisite drink recipes. If you're not incorporating it as you cook, you're missing out on a world of delicious culinary opportunities, from risotto to soup to smoothies to ice cream toppings.
Tea is not just for drinking in a cup or preparing exquisite drink recipes. If you're not incorporating it as you cook, you're missing out on a world of delicious culinary opportunities, from risotto to soup to smoothies to ice cream toppings.
With these tricks you will enjoy healthy alternatives to traditional dishes incorporating the complex flavors of tea and adding zero calories. You can use tea bags or leaf tea.
---
Replace water with tea
When making pasta, rice, risotto, oatmeal, quinoa, or any grain or legume that is traditionally cooked in water, choose a tea with a flavor profile that matches the dish; prepare it and replace the water with tea.
Blueberry, peach, chai, mint and lemon add a dimension of flavor that water could never provide and when you use teas with Stevia you add flavor without adding calories.
Try cooking rice with Ginger Lime Green Tea to accompany a lamb stew or a Turkish tajine dish. Or you can cook oatmeal with a Orange Rooibos for a very fresh breakfast.
---
Accentuate the flavor of your shakes
Brew your favorite tea, let it cool, freeze it in ice cube trays. Once ready you can take them out and keep them in airtight bags in the freezer. The next time you make a smoothie, use the tea-flavored ice cubes instead of water to add another element of flavor.
Approximate proportions are one part cubes for every three parts fruit. Try strawberry, raspberry, lavender,  mint and green tea , fresh tea (with lemon verbena) or Jamaican tea .
You can also replace the shake water directly with one of the well-chilled varieties of Ice Tea.
Give your meals a chai tone
Chai tea is already a luxury of flavors in itself. If you add it to your recipes you will give them a very distinctive spicy touch from India.
This traditional and delicious tea that has multiple benefits for your mental and physical health contains a base of the best black tea with the following spices:
– cardamom
– Cinnamon
– Clove
– Ginger
– Vanilla
You can sprinkle a dash of Chai Tea over ice cream, salad dressings, or in marinades and smoothies recipes. You can also use it on bread by adding two teaspoons for every cup of flour.
One of our favorite recipes are Chai Tea Cookies and we share our "secret" recipe with all #tealovers:
Ingredients
2 chai tea bags — the loose leaves (about 1 tablespoon)
210 grams of ointment butter
1/2 cup of icing sugar
1/2 teaspoon salt
1/2 teaspoon vanilla
2 cups flour
Instructions
Beat the butter with the sugar, by hand or with a mixer, until fully integrated.
Add vanilla and tea until integrated.
Add the other ingredients to form a uniform dough.
Form a roll of dough the size you want the cookies. Cover each roll with plastic and freeze as long as you like. To bake, slice the cold or frozen dough and arrange on trays.
Bake at 165ºC (between minimum and medium) for 15 minutes or until lightly golden.
---
Tea leaves in your soup, simmered
Add a thick pinch of green or black tea leaves to your soup broth, along with any other ingredients of your choice. Simmer until done, then strain or spoon out the leaves. In addition to enhancing the flavors of the other ingredients, the benefits of green tea and black tea for your health are undoubted.
---
Smoke your meals and meats with tea
Burning tea leaves to smoke foods such as meat, poultry, fish, and vegetables is a classic Chinese technique that adds a great special smoky flavor.
You can use any tea leaf for this, although chai, jasmine, and green tea are always great options. The process is simple: cover a wok or deep skillet with a few long layers of aluminum foil, as you'll need extra to cover the food and seal in the smoke. Combine equal parts tea leaves and uncooked rice and pile in the bottom of the wok. He sprays a little water over the mixture because he wants it to smoke, not burn.
If you like, you can add citrus peels, cinnamon sticks, star anise, nutmeg, or any whole spice for added flavor. Leave on medium heat for approximately five minutes or until it begins to smoke; then place a rack in the pan over the tea mixture, about 3cm above the tea so that the smoke can circulate.
Cover with foil or a lid and cook about 10 minutes for poultry or 5 minutes for meat, fish, and vegetables. Remove from heat and allow to continue cooking until done.
---
A personal touch to your dressings
Use your preferred tea as a base liquid for your marinades, marinades, or dressing sauces.
Prepare twice as much marinade as you need with:
– a part of tea
– a part of good quality oil
– some aromatics such as herbs, spices, garlic, ginger, chilies and onion
– a pinch of salt and pepper or any other ingredient you want.
Use half to marinate meat, chicken, pork, vegetables, tofu, fish, whatever, and use the other half to marinate when cooked or served at the table.
You can also use this mixture by adding it to an already prepared dressing, such as mustard or mayonnaise. Take one part of the dressing prepared based on tea and two parts of mayonnaise or mustard, place them in the blender and once it is very homogeneous you can use it immediately or keep it in a jar with a lid for 1 week in the fridge.
---
Tea broth ready for casseroles, soups and stews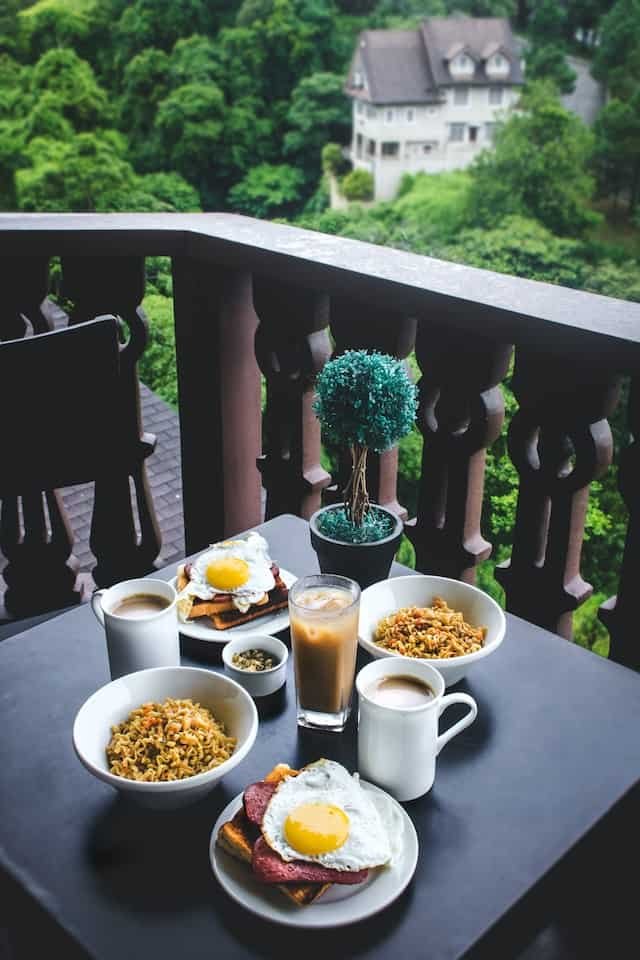 This trick is doubly valuable because in addition to taking advantage of the flavor of the tea in meals, you will recycle used leaves. In a very small freezer container (tupperware or bag) labeled "used tea" gather the used tea leaves. We recommend loose teas that come with Stevia separately.
When the container is full, thaw, chop the leaves, and add about a tablespoon to casseroles, soups, and stews for flavor and nutrition in one easy step. The leaves have a strong but delicious flavor, so start with a small amount at first, taste and add as you like.
---