---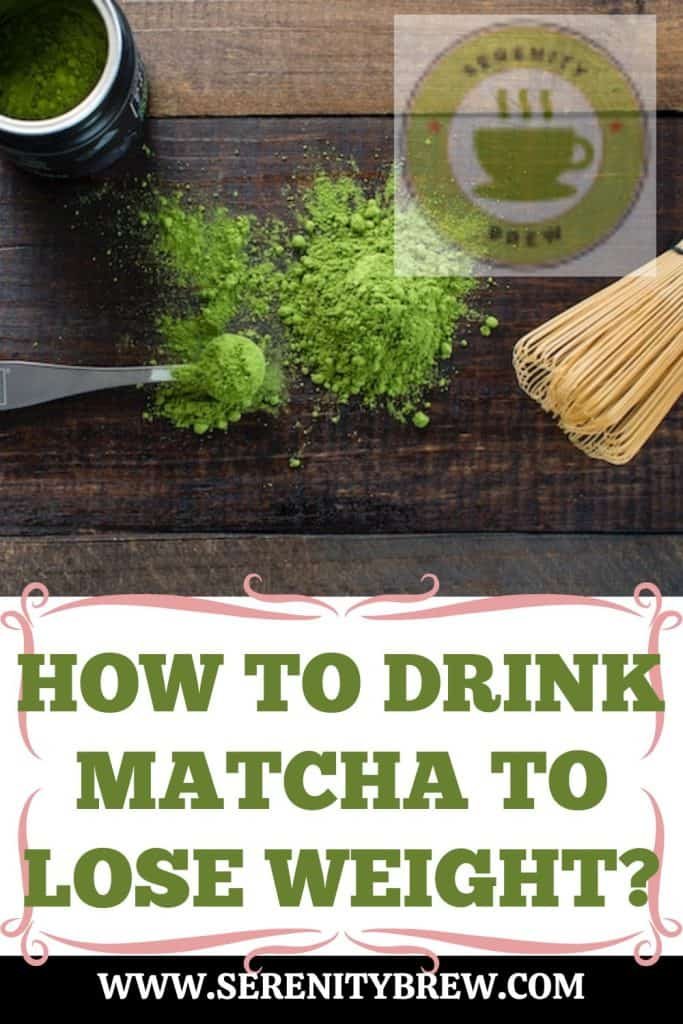 Teas have many functions that are positive for our health. One of them, without a doubt, is being able to lose weight. In this post, we will share relevant information about one of these drinks, which fulfill this function. Specifically, we will explain how to drink matcha tea to lose weight.
It is important to mention that the matcha tea is a green tea, but that has been processed. Before harvesting, it goes through a shade process, then it is crushed to mineralize it. One of the particularities of this tea has to do with the fact that when you drink it, you consume the entire plant, because it becomes quite soluble.
The reason why this drink is good for lose weight is that it stimulates the burning of body fat, facilitating the process of losing weight. Added to this, it is scientifically proven that this drink has a large amount of catechins, which fulfill the function of preventing the body from accumulating fat.
It should be noted that this drink must be combined with a good diet and in some cases with exercise routines in order to give better results. It is also advisable to go to the doctor and ask for specific instructions before including this tea in the diet, since there are some cases in which it is not advisable to ingest it.
---
How much matcha tea can you drink a day?
One of the facts you need to know to understand how to drink matcha tea for weight loss, is the amount that can be ingested per day. According to health experts, it is best to drink a maximum of three cups a day, each of them approximately 1 g.
It is not healthy to drink more than 5 cups a day, because this can bring some contraindications. One of the disadvantages of consuming large amounts of matcha tea is difficulty falling asleep, due to its high caffeine content.
Another of the indications that doctors usually give regarding the intake of this drink is that it be done before each meal. People who exercise can drink matcha tea 30 minutes before starting any routine, to burn fat much faster.
In addition to serving matcha tea for weight loss, this drink can also bring several benefits, among which are the following: keeping skin radiant, stimulating cognitive development, reducing stress levels, combating stomach problems, among many others.
---
How to prepare matcha tea to lose weight?
The preparation is also part of the information you need to know to take advantage of the benefits that this drink offers. This process is quite simple, since it is similar to that of most teas, so it is recommended that you continue reading so that you can later prepare this intake, which can help you lose weight.
As with most natural drinks, the first step to follow is to heat the water until it boils. After this, the tea is added, preferably 1g. Once these steps have been followed, the ingredients must be beaten, to later serve it in small portions.
If you want to improve the flavor a bit, you can add sugar and/or milk, in order to make it sweeter and as a result more pleasant to eat. It is important to mention that these extra ingredients should not be exaggerated, because they can affect the properties of the tea, resulting in less benefits provided.
---
Contraindications of matcha tea
Despite the fact that there are so many benefits that the intake of this tea provides, it is also important to comment that there are some disadvantages that its consumption can produce. It is precisely this information that we will share with you below, so that you can be careful when including it in your diet.
Here is a short list of possible contraindications for matcha tea:
-Headaches.
-Insomnia.
-Increased heart rate.
-Irritability.
-Constipation.
Most of these disadvantages arise due to the fact that this drink contains a lot of caffeine, as mentioned above. In addition, this tea can also reduce the absorption of iron.
According to doctors, people suffering from any heart disease should not drink this tea. In addition, it is not recommended that pregnant women add this intake to their diets, since the health of the baby may be affected.
---
What can matcha tea be combined with?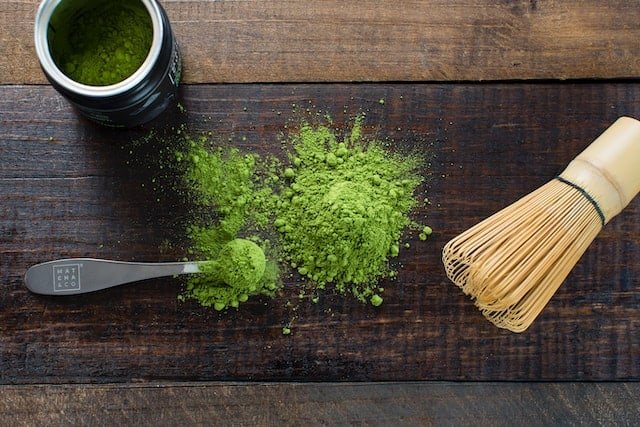 This drink is quite versatile, so it is convenient for you to know what are the ingredients that you can add so that the benefits are many more. In addition, some of these combinations can make the taste of the tea more pleasant and therefore easier to ingest for any type of person.
Cinnamon is one of the ingredients that can be added to matcha tea. The advantages offered by this combination have to do with mental health, since they considerably improve concentration and attention. Furthermore, by adding this ingredient, dental health is also improved.
Another element that can be added to this drink to make it more advantageous is lemon. There are many benefits provided by this combination, among which are the regulation of intestinal transit and the prevention of abdominal inflammation. In addition to this, lemon greatly increases the diuretic effects of matcha tea .
It is important to mention that by adding lemon to this tea, you can combat various problems such as sore throat, fever, respiratory problems, stomach conditions, among many others. This fruit also makes matcha tea much more refreshing.
Milk is another of the ingredients that many people include in the preparation of this drink, because its flavor improves considerably. Among the advantages provided by this combination is the increase in energy, the prevention of eye disorders, the detoxification of the body, among many others.
---