---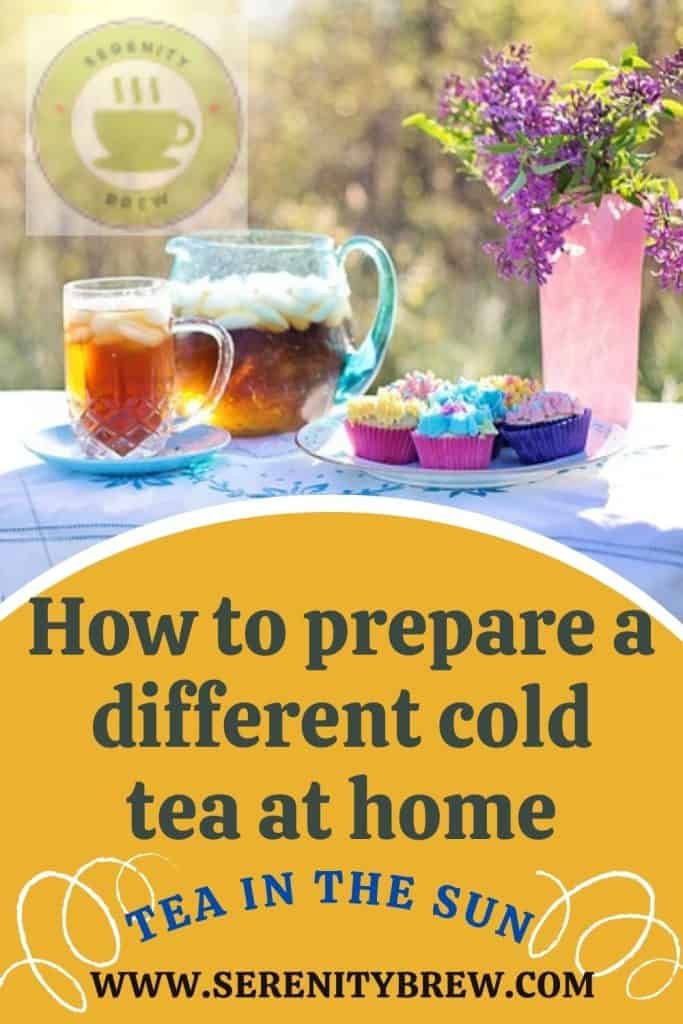 Summer is coming and the varieties of Tea with Stevia will continue to accompany you on every occasion. Cold or hot, as you prefer. But did you know that there is a way to make cold tea at home called "Tea in the sun"? We rescued this custom from our grandmothers so that you can savor a different iced tea.
🌞🌈Summer is coming 🌈🌞!!! At last!! And we want it to take away all the clouds, discomforts, bad vibes, allergies and above all, viruses!
We want warmth, life in the open air and the company of friends and we want it now. So you have to prepare because the heat will arrive, and the best way to hydrate is still a good naturally sweetened tea.
Cold or hot, the varieties of Tea with Stevia will continue to accompany you on every occasion. And in summer, you can always have our bottles of Ice Tea on hand (my favorite is Jamaica Hibiscus, what about yours?), or get involved in preparing a recipe with your own label and show off to your guests. After all, they do not need to know that it is very easy to do it….
How to make cold tea at home
In this article we already share which are the best 4 methods to prepare the best Ice Tea you can try:
* The classic cold tea with Bergamot Black Tea that is already sweetened.
* Iced tea with fruits, recipe using the tea that you like the most.
* Jamaica Ice Tea to give a Caribbean touch to your summer
* Cold green tea, the favorite of the new generations, using Fresh Tea to give it a touch of mint and lemon verbena, the delicious mix of Lime Green tea and Ginger or with our classic high-quality Panfried Green Tea that allows you to add it whatever you want (lemon, basil, fresh mint, etc.).
If this is your first time preparing iced tea, check out our tips to make these recipes delicious.
Because today we will tell you about another very different method to make Ice Tea
---
Cold tea in the sun: rescuing a recipe used for decades
Sun tea plus a recipe is a family pastime born in the British colonies in the 19th century and first adopted by the rest of the English-speaking countries. Currently the recipe has been rescued by all the communities with intense summers that are enjoyed outdoors.
Cold tea in the sun Sun tea is simply tea prepared with cold water that is left to steep in the sunlight for several hours.
Like the classic Ice Tea, it was originally prepared with Black Tea. Currently it is prepared with any variety of tea or with herbal infusions. With tea bags there will be no need to add sugar as they are sweetened with Stevia
The flavor profile of sun tea varies depending on the type of tea used in the brewing process.
In general, teas brewed in sunlight tend to have a milder flavor than those brewed with hot or boiling water. This is because sun tea never exceeds 65°C. Even the most delicate teas, such as white tea and green tea, brew near 90°C. Cold water does not develop flavors as strong or as fast as hot water.
The result is a mild-tasting tea that can be accentuated by mixing different flavors of tea. Some of the more popular flavors include hibiscus, peach, and rosehip. Black tea leaves will add a stronger earthy flavor profile, while green tea will give you a grassy, ​​herbaceous note.
---
How to brew cold tea in the sun
Ingredients:
– 5 sweetened Sweetea tea bags of your choice
– 2 liters of water
– 1 large transparent glass jar or bottle, if it is with a hermetic lid, it is better
– Direct sunlight
Preparation:
Sanitize the pitcher or bottle, fill the container with water (better filtered), add the tea bags and cover.
Place the container in sunlight for 3-4 hours. Sometimes it is necessary to stir a couple of times to make sure that all the bags soak well.
Bring the tea inside and refrigerate promptly. You can also add ice.
Serve in glass cups, you can decorate it with some fruit or mint leaves.
Do not keep the mixture in the refrigerator for more than 24 hours to avoid contamination.
---
The best teas for preparing tea in the sun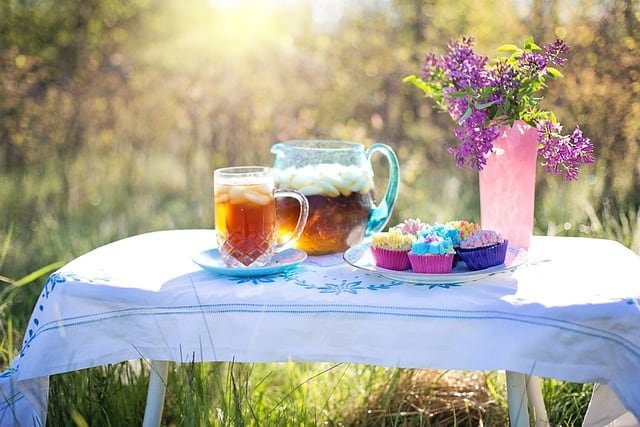 Black tea : It is perfect because it offers a strong and robust flavor. It offers rich, toasty, earthy flavors that complement each other nicely with the addition of herbs or fruit.
Hibiscus Tea : Hibiscus tea is a tart and sweet floral tea that provides a cool and refreshing taste to tea in the sun. The flavor profile of hibiscus tea is similar to that of blueberries with contrasting sweet and sour flavors. Light floral nuances and aroma complete the exquisite flavor profile. You will also get a stunning magenta hue that will add a beautiful visual component to your sun tea.
Green Tea : Offers a variety of flavors from herbaceous and umami to earthy and herbaceous. Using Panfried Green Tea you will get a smoky and roasted flavor. With Lime and Ginger, the citrus touch will make it even more refreshing.
Chamomile Tea: This is the perfect evening tea and can help you relax after a long hot day. If you add lemon you will get a taste similar to crisp green apples, super refreshing!
Bergamot Black Tea : Citrus-infused black teas are perfect for sunbathing because they add a refreshing component. Citrus adds sour and fresh notes reminiscent of a very smooth Earl Grey.
Chai tea: If the most exotic flavors are your thing, with Sweetea Chai Tea in the sun you can obtain a refreshing drink with a milder spicy tone than hot Chai tea. Ideal for the sunset on some ice cubes or with the glass just taken from the refrigerator.
Precautions : When you prepare tea in the sun, you must take care that there is no contamination, since you are not using almost boiling water that ensures sterilization. So do not use plastic containers (they are difficult to clean), use utensils previously washed with hot water and detergent and do not leave the tea in the sun for more than 4 hours. Then put it in the fridge.
Enjoy the summer, enjoy your drink and, above all, enjoy the company of your loved ones.
---