---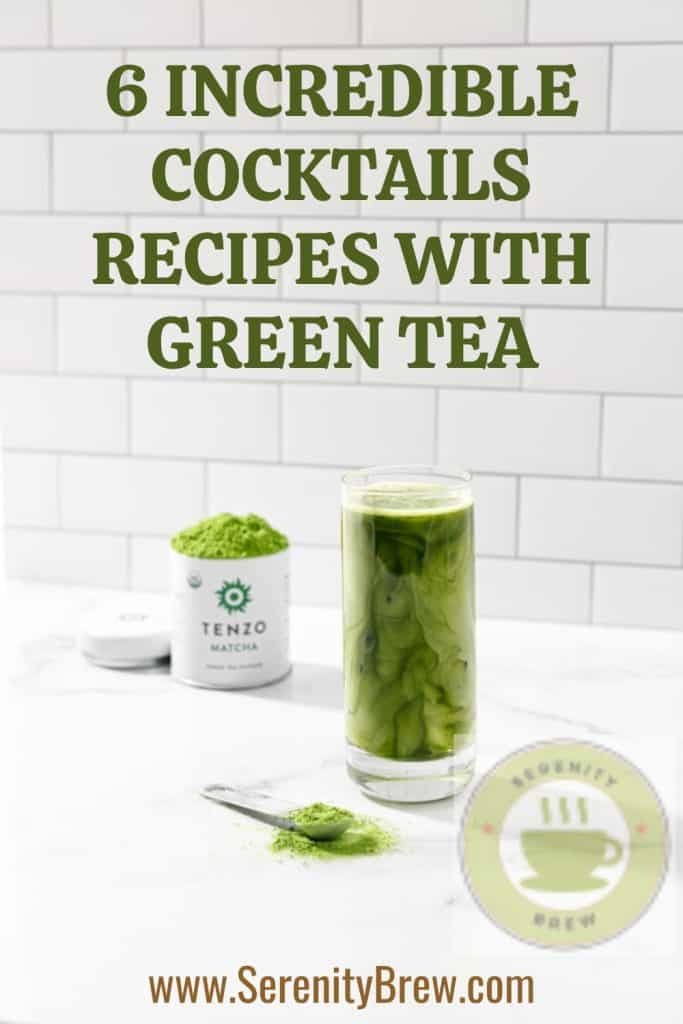 Green Tea Cocktails : Delicious and healthy.
When it comes to tea, some people still consider drinking it naive, fancy, or even boring.
However, tea has shown its versatility in the gastronomic and even culinary fields, also in a little-known but daring field, in cocktails and molecular mixology .
Although the history of tea mixed with alcohol seems unknown, it is not as recent as we might suppose, since the famous punches were created in the 17th century, a drink made from brandy, sugar, lemon slices and tea (for generally black), which was served in England at the time at elegant parties and which we find hints of in various novels or even on the Titanic's first-class menu.
---
Gold Rush Tea
Ingredients
30ml of gin.
2 pieces of ripe mango
50ml of tea (especially mango tea)
15ml of herbal liqueur
1 cup for tea
2 ice cubes
Preparation:
In a blender, mix the mango pieces with the liquor and gin at minimum power for 30 seconds. Strain the mixture and serve in a teacup. Add 50 ml of tea and stir with a spoon. Garnish with a slice of cucumber and two very small pieces of peeled carrot. Add 2 ice cubes.
---
Noto Cello Tea
Ingredients:
6oz of water
3 teaspoons of vanilla
4oz limoncello
4oz cognac
Natural juice of 2 lemons
1 slice of lemon for decoration (optional)
1 vanilla bean for decoration (optional)
Irish coffee jug (container)
Preparation:
Prepare the tea by mixing 6 oz of boiling water with 3 teaspoons of vanilla and the juice of 2 lemons. Pour the infusion into a cocktail shaker and add the limoncello and cognac. Mix again by shaking vigorously for about 30 seconds. Serve in an Irish coffee mug and garnish by adding a vanilla pod and lemon wedge to the rim.
---
Elvira
Ingredients:
3 teaspoons of chamomile tea
100ml of boiling water
35ml of herbal liqueur
25ml of vodka
25ml of natural lemon juice
1 pinch of amaretto liqueur
1 teaspoon of pure honey
1 carafe of Irish coffee
3 ice cubes
2 rose petals for decoration (optional)
Preparation:
Prepare chamomile tea by infusing 3 teaspoons of chamomile in about 100 ml of boiling water. Let rest for 15 minutes and chill in the refrigerator for 30 minutes. Strain the infusion and pour it into a cocktail shaker. Add the rest of the ingredients and mix by shaking vigorously for about 20 seconds. Remove ice, serve in an Irish coffee pitcher and garnish with 2 rose petals.
---
Green tea mojito
Ingredients:
1 tablespoon of natural lemon juice
4 mint/spearmint leaves
2 teaspoons of sugar
3oz cold green tea
1oz white rum
Preparation:
In a cocktail shaker mix all the ingredients by shaking vigorously for about 30 seconds. Fill a Collins glass with ice cubes and add a few mint/spearmint leaves. Pour the mixture and enjoy your green tea mojito.
---
Green Tea Cocktails: Bourbon with Iced Tea and Mint
Ingredients:
6 cups of water
4-5 green tea bags
1/4 cup agave syrup (or honey)
1/4 to 1/2 cup bourbon
4 to 6 orange slices
6 sprigs of fresh mint
Ice
Preparation:
Prepare the green tea and let it cool. Place the bourbon, syrup, oranges and mint in a bowl and with a spoon press and mix the ingredients to release the flavors and aromas. Add this mixture to the pitcher of iced tea, mix well and serve in glasses with ice.
---
Fizzy Green Tea Cocktails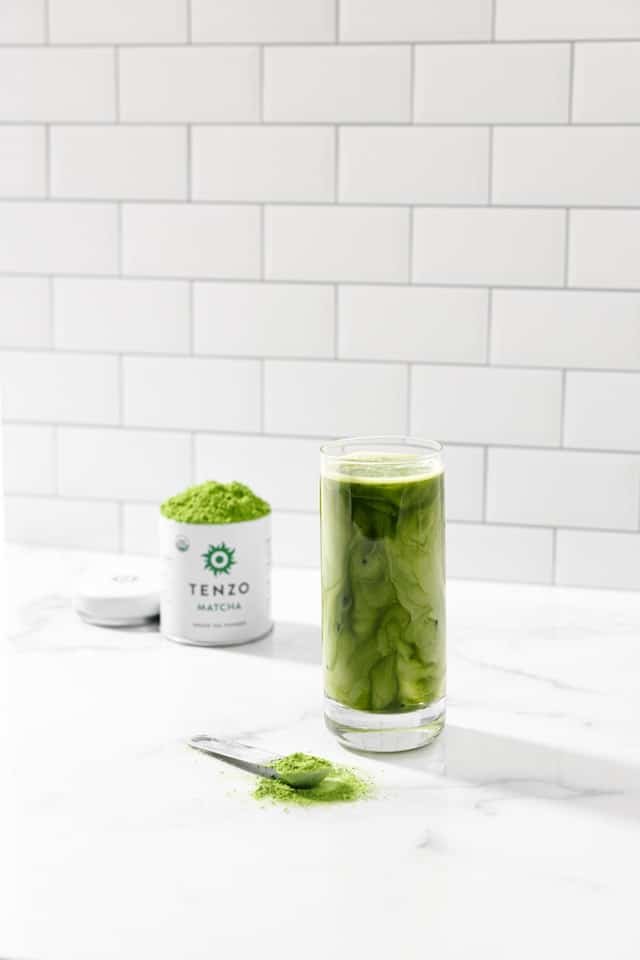 Ingredients:
8 grams of green tea.
Water
Ice
sweetener to taste
cucumber slices
Mineral water
Preparation:
Place the 6 grams of green tea in an infuser or teapot and add 6 ounces of hot water (at 80°) and sweetener to taste (sugar, stevia or honey). Wait exactly 3 minutes and remove the infuser. Fill a glass with ice cubes, add cucumber slices to the glass and pour the hot infusion and fill with mineral water.
---