---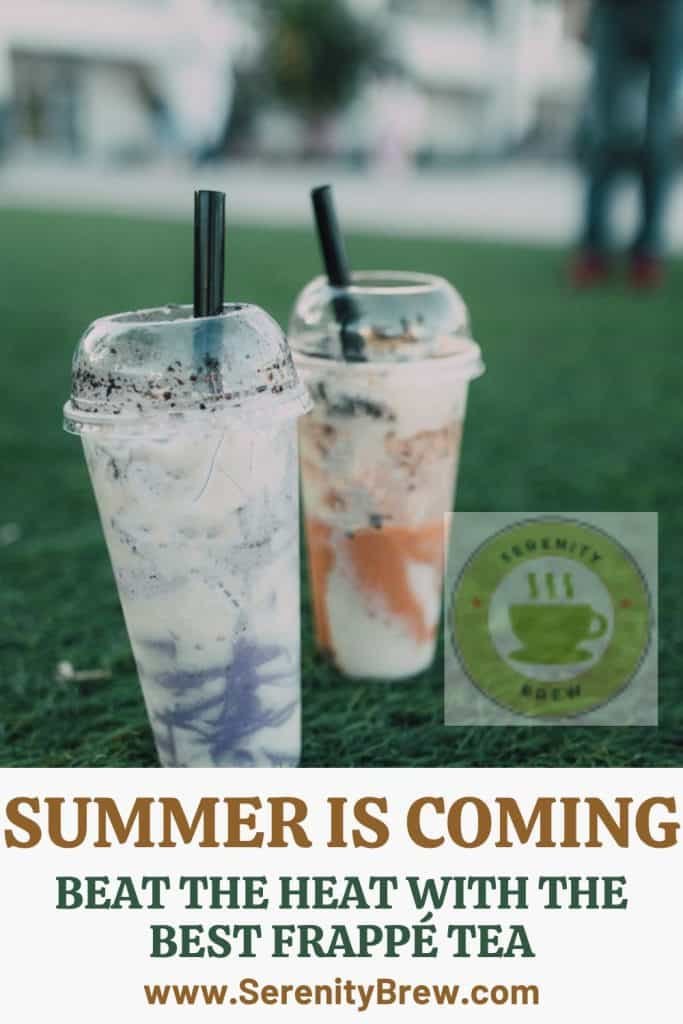 You don't have to go to an American franchise cafeteria to have a "Frapuccino". We tell you how to make the famous Frappé Teas with Green Tea, Chai Tea or with the infusion of your choice. You can make it at home with ingredients that you surely have. Vibrant colors, flakes of cream or ice cream, chocolate and all the additions you want to pamper your palate and cool down the summer.
Summer is approaching and that gives us the opportunity to indulge our palate with endless possibilities of fresh tea-based drinks.
Don't think tea's heat-relieving versatility ends with cold cocktails and iced tea . No! We also have the frappés that will blow your mind.
You are sure to be in trouble if they offer you a milkshake, a smoothie or a frappé. They are all served in tall glasses or jars, they are cold and their forte is the presentation: vibrant colors covered in sauces or syrups that are about to spill.
But they are not the same and we will clarify the confusion in a few words:
1- A milkshake has a milk or ice cream base, is made with a blender (obviously) and can contain chocolate, yogurt, etc. It does not contain water or ice and has a thick consistency.
2- A smoothie is very similar to a milkshake, it can be made with fruits, vegetables, or seeds, it has milk or water, but the main difference with the previous one is that it has very crushed ice
3- A frappe : it is a tea or coffee-based drink, mixed with a blender, with ice and enough water to foam and top with a layer of whipped cream, ice cream, milk foam and if you wish, some topping or syrup . When you use teas or infusions the possibilities are endless.
---
How to make Sweetea Frappe Tea
You don't have to go to an American franchise cafeteria to have a "Frapuccino" of green tea, Chai tea or with the infusion of your choice. You can make it at home with ingredients that you surely have.
Basic recipe for 1 Frappé Tea in a large glass:
– Half a cup of cold, well-concentrated Sweetea tea or infusion
– 1 cup of whole milk
– 1 cup of ice
– 1 teaspoon of vanilla essence or another flavor
– Whipped cream
– Optional: cocoa powder or chocolate to sprinkle on top
Now that we have the basic ingredients we can prepare some of these delicious recipes.
Chai Latte Frappe Sweetea
With two bags of Sweetea Chai Tea and half a cup of hot water, prepare a well-concentrated tea. Take it to the freezer or freezer for 5 minutes.
In a blender place the milk, the ice, the prepared tea, the vanilla and mix for a few seconds until the ice is well crushed. Serve in a large glass, add a layer of whipped cream and if desired sprinkle a little cocoa. You can also strengthen the flavor of Chai Tea by adding ground cinnamon. Or give it a sweeter touch with caramel sauce.
Place a straw and serve. Remember that you do not need to add sugar since Sweetea tea has the best sweetener: Stevia .
---
Green Tea Frappe Sweetea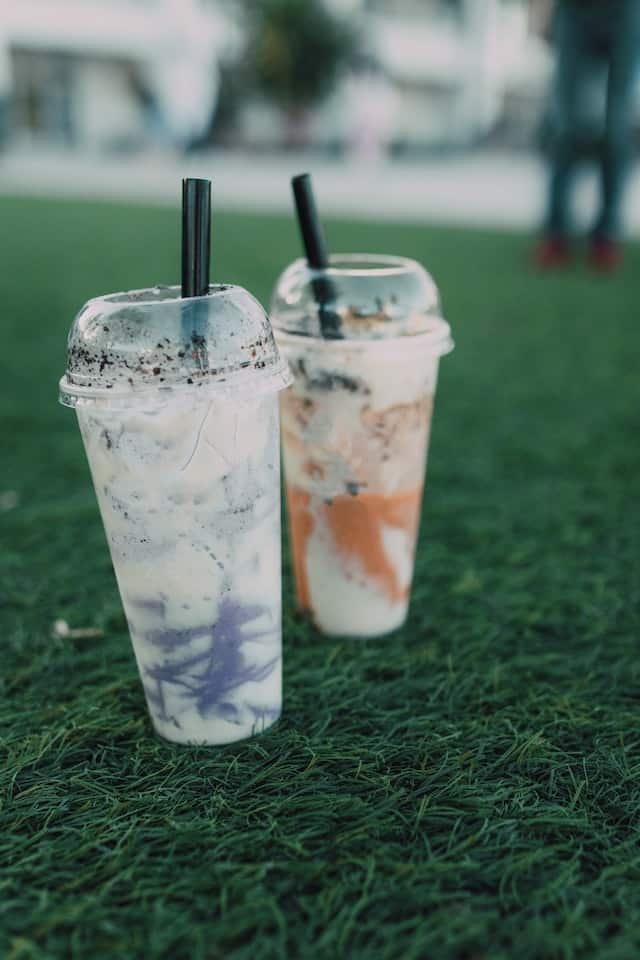 With this recipe you will delight children and adults. Instead of milk we will use the delicious condensed milk.
Prepare the concentrated tea with 3 green tea bags and 1 cup of water. Let infuse for 10 minutes and take 5 more minutes to cool in the freezer.
Place in the blender the cold green tea, 6 tablespoons of condensed milk and 1 cup of ice. Chop and serve in a large glass or jar. You can add whipped cream or lemon ice cream on top . Or decorate with lemon zest. It's delicious!
Sweetea Frappé Jamaican Tea
A characteristic of the Frappé Teas are the colors. The red of the hibiscus will make your drink as attractive as it is delicious.
Prepare Jamaica Sweetea tea with 2 tea bags and half a cup of water. Let it infuse well and chill in the freezer.
Load the blender glass with the Jamaican tea, add a teaspoon of strawberry sauce or a tablespoon of strawberry pulp. Then 1 cup of milk and another of ice.
Blend for a few seconds and serve in a large glass. You can add a little whipped cream on top and decorate with strawberry pieces, or a layer of strawberry ice cream. A sorbet and enjoy.
Frappé Teas have no limits. The combinations are endless: Fresh tea (green with mint and lemon verbena) with a layer of lemon ice cream and decorated with mint leaves. Lime Ginger green tea with mint ice cream. Rooibos tea with condensed milk. whipped cream and caramel sauce etc.
---