---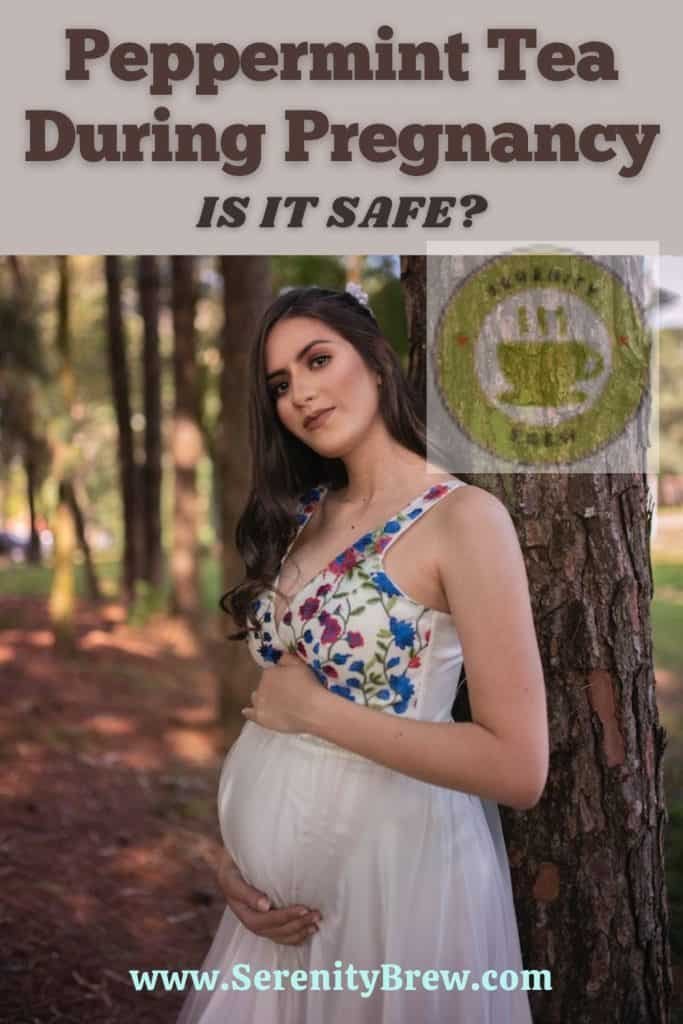 For women who are used to starting the day with a hot drink, switching to a healthier, natural alternative like peppermint tea can be a good option during pregnancy. Is peppermint tea safe during pregnancy? or the coffee? Or milk with cocoa? There are many unknowns that arise. In this post we are going to talk to you about mint tea.
Caffeine is believed to have a negative effect on the growing fetus, so it is best to limit the consumption of caffeinated beverages during pregnancy. Additionally, peppermint tea is an herbal drink that can offer significant benefits to mothers-to-be.

Read on to find out if it is safe to take mint tea during pregnancy and what potential health benefits it has. It can help pregnant women protect themselves against viral infections, such as colds, coughs, and the flu. Peppermint tea can boost your immune system and help you fight infections, even if it has to do with the anti-stress component!
---
5. Reduces stress levels
With the onset of pregnancy, many women experience anxiety or stress. Peppermint tea is a natural sedative that can help reduce excessive mental stress. The anti-inflammatory and calming effects of peppermint can relax your muscles and give you a feeling of calm and tranquility.
---
side effects of mint tea during pregnancy
Mint tea is a relaxant, sedative and anti-stress. However, it also has some side effects, including the following:
1. Precautions for pregnant mothers
Drinking peppermint tea may have little association with inducing uterine contractions, like many other herbs…..there is no scientific evidence linking peppermint tea to miscarriages. However, women who have already suffered a miscarriage should not drink peppermint tea in the first trimester of pregnancy.
2. Unfavorable interaction with others
Medication : Sometimes peppermint tea has adverse effects by interacting with other medications. During pregnancy, vitamins and other prenatal medications should be taken in consultation with your doctor. Consult your doctor or pharmacist before taking any herb, including peppermint, if you are taking medication.
3. Consequences of an overdose
Excess is not always good, neither in food, nor in drink, nor in herbs. Drinking peppermint tea all day can cause negative side effects in the most sensitive people. Although this is more likely with pure peppermint oil, peppermint has been found to cause heartburn, nausea, and diarrhea.
---
Can I drink mint tea during pregnancy?
Is it safe to drink mint during pregnancy? Most likely, yes. You can consume mint tea during pregnancy, but consult your doctor first, as it can interact with medication.
To keep consumption reasonable, measure the number of leaves before preparing a cup of mint tea. Ideally, each cup of tea should contain no more than one gram or one tablespoon of mint leaves. Use approximately 150-160 ml of water to prepare the tea. You should not consume more than two or three servings of herbal tea a day.
---
How is mint tea prepared?
A tablespoon of dried mint leaves
A cup of water
Sugar to taste.
How to do it.
Boil a cup of water in a pot.
Add a tablespoon of dried mint leaves to the boiling water.
Reduce the heat so that the flavors permeate in the boiling water.
Add sugar to taste.
Strain and serve.
Peppermint tea can help improve your health. However, be careful not to abuse the infusions.
Did you drink mint tea during your pregnancy? What health benefits have you experienced? Tell us your story below.
Lemon water during pregnancy: safety, health benefits and recipes.
The refreshing aroma and tart taste of lemon can relieve morning sickness in pregnant women. However, many wonder about the safety of lemon water during pregnancy. Lemon water, in moderation, is considered safe during pregnancy. It provides health benefits such as improved digestion, elimination of constipation, and protection against infections.
In addition, a peeled raw lemon contains about 17 calories and a good amount of minerals and vitamins, such as calcium, niacin, folate, magnesium, vitamin C, B6, and riboflavin. So read on to find out about the benefits of lemon water, its possible side effects, and some tasty recipes.
---
Is it safe to drink lemon water during pregnancy?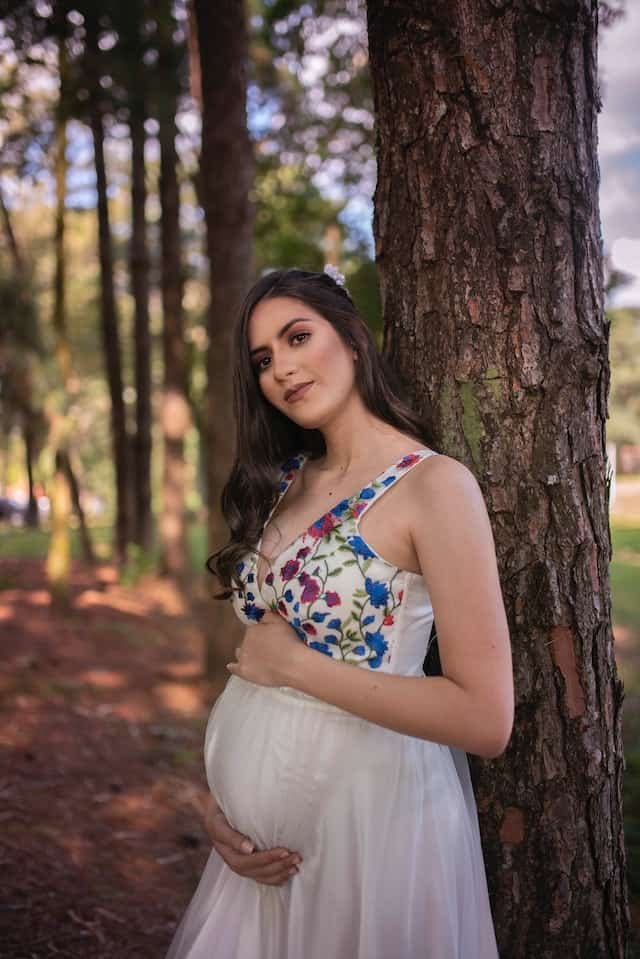 Lemon water or juice is usually safe to drink in moderation during pregnancy. Prefer freshly squeezed lemon water over canned or bottled water. Excessive consumption of water with lemon can cause a rapid detoxification of the body.
If you want to have a drink in peace, the chamomile tea can be drunk by children and babies. So now you have a safe bet.
---