---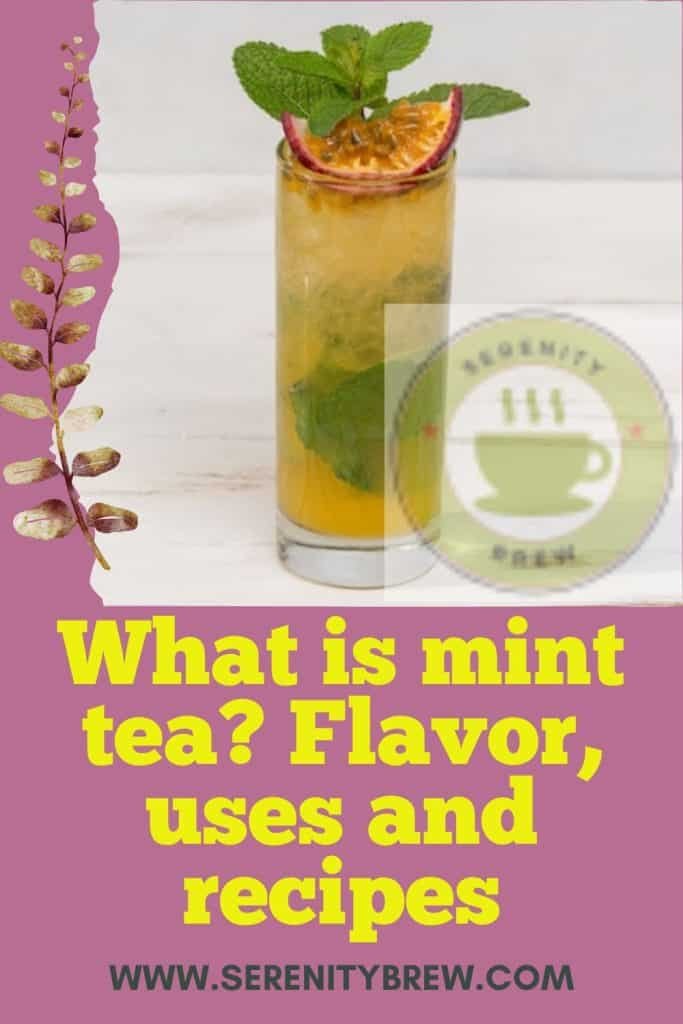 Depending on the variety used, mint tea usually has a different flavor. The flavor would depend on the menthol content of each of the mint varieties. Each variety has its own combination of essential oils, which gives it its characteristic originality.
A full-bodied infusion of real mint, such as the Thuringian "Multimentha" variety, is a breath of fresh air and ideal for a crisp autumn evening. Moroccan mint, on the other hand, gives a light, velvety, almost floral tea. The ideal drink for warm summer evenings.
---
What are the benefits of mint tea?
Fresh mint tea has a slightly invigorating and calming effect on the stomach and intestines. It can be taken at any time of the day. It will also taste good even cold. For example, it can be mixed with apple juice in a 2:1 ratio. In addition, it is very tasty and ideal to take away. 
---
How do you prepare a mint tea?
Pour about 250 ml of boiling water over a spoonful of dried mint leaves. Cover and leave to infuse for around 10 to 15 minutes. Pour through a strainer into a mug and sip. In many cases, mint tea to lose weight is recommended .
fresh mint tea
Tea made from fresh mint leaves is possible during the summer months and is a special taste experience. Cut the fresh plant into the kettle, boil the water, and you're done.
---
Recommended mints for tea
Among the most popular tea mints are the classic ones, such as the Bavarian variety "Prosepine" or the old English variety "Mitcham". They are characterized by their high menthol content. Its flavor is spicy and pungent and allows you to breathe calmly.
The more delicate varieties contain less menthol. These are Moroccan, Turkish and Algerian mint. All these varieties have a sweet and delicate flavor that goes well and gives you the benefits of mint tea .
Mint is very popular with children. It has a low menthol content and a sweet and salty aroma. Mint and spearmint are similar.
---
Combination possibilities with other infusions
Mint can blend very well with many other herbs in tea. In particular, verbena and Moroccan mint make a delicious mint tea. If you want to see more fusions and mixtures effective, here we will leave you more information.
Moroccan mint, lemon verbena and caste anise
Melissa, anisagastache and sage blends are also delicious. The possibilities for variation are almost limitless.
Ginger also goes very well with mint. It is best to use both fresh. A small piece of sliced ​​ginger, two sprigs of mint in the teapot, hot water and after 15 minutes you have delicious tea.
Fruit juices also go well with mint. Grape or apple juice provides a slight sweetness. They are also delicious cold.
The mint combined with flowers is really delicious. A mint tea in combination with elderflower the result is a special taste experience.
---
Is mint tea good cold too?
Of course. Peppermint tea, especially if unsweetened and possibly chilled, is delicious and thirst-quenching. Especially in summer, cold mint tea is a delicious alternative to mineral water and even drinking mint tea on an empty stomach .
---
How do you prepare a mint infusion?
On hot summer days, iced tea is a wonderfully refreshing drink. Moroccan mint, apple mint or Turkish mint are particularly suitable for this purpose, as they have a sweet note.
Ingredients:
10 g fresh mint sprigs
4g green tea
1 tablespoon agave syrup
Lemon
Water
Boil ¾ liter of water. Place the mint sprigs in a teapot and pour the boiling water. Let infuse for 10 minutes, then add the green tea and leave for another 5 minutes. Strain the tea to extract the leaves. Sweeten with syrup and let cool. Add only half the juice of half a lemon (about a tablespoon).
Refrigerate for a few hours and serve with some cubes.
---
What cures mint and how is it prepared?
Royal mint is a very effective gastric remedy against nausea, vomiting and nausea. Peppermint tea is also an effective remedy for gastric and intestinal complaints such as bloating, flatulence, and stomach pain. A good combination is chamomile and mint in equal parts. The preparation process would be the same as previously discussed.
---
Can you make tea with wild mint?
Wild mint is a somewhat vague term. In Germany, some species are indigenous. These are water mint, field mint, and spearmint. They can be used as tea plants. Water mint, in particular, produces a highly aromatic mint tea. Field mint and spearmint have a somewhat strong flavor, so they are not primarily chosen as tea mints. But they are perfectly adequate.
---
Can catnip be used for tea as well?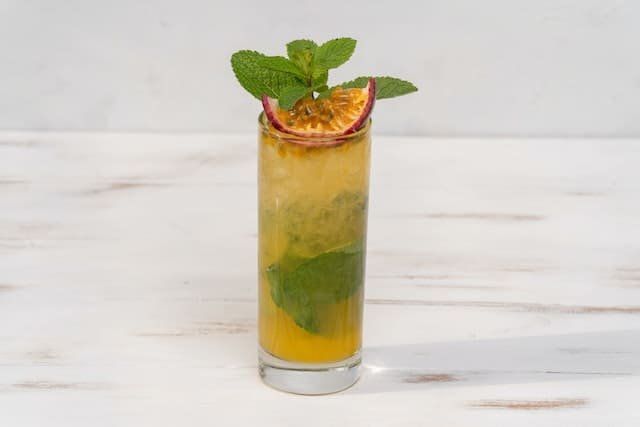 Yes, but it is advisable not to choose just any catnip. Lemon catnip lends itself well as a tea plant. Used neat or in combination with other herbs such as lemon balm or lavender, it makes a delicious tea. Catnip and its variants, such as Walkers Low, have a fairly strong flavor. You can prepare a mint tea, but it is not necessary.
---