---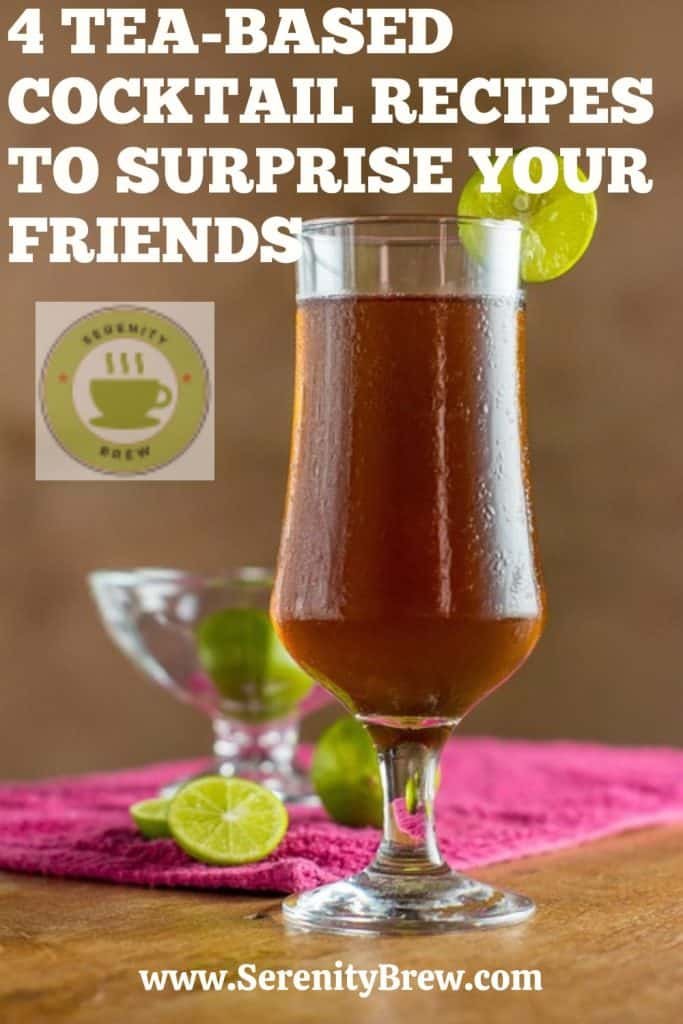 These cocktail recipes give new meaning to "tea time". Whether you like the heat of a good whiskey or iced tea, these recipes will delight you and your friends in awe.
---
GREEN TEA PUNCH
How do you make an Irish whiskey even more Irish? Adding green tea.. ☺ . An ideal drink to celebrate St. Patrick's Day without losing consciousness or spending hours in the kitchen mixing drinks.
This punch can be served cold or warm with ice cubes. It's light and refreshing, but it also has a bit of a catch to it! This is the recipe:
– 8 cups of brewed green tea (8 cups of water, 5 tea bags)
– 1/2 cup of fresh lemon juice
– 1 cup of ginger ale
– 1/2 cup of honey (more if you like it sweeter)
– 1½ cups of Irish Whiskey or the one you like
– Mint leaves to decorate
Pour the hot water into a heating container. Add 5 green tea bags and steep for 10 minutes. Remove the tea bags and add all the ingredients. Stir so that everything mixes well and the honey has time to melt. If serving cold, add large square ice cubes about 5 minutes before your guests arrive. Also, tweak this recipe to your liking! Add more whiskey, lemon, honey, etc. Enjoy it!
---
HIBISCUS DAISY
This very Mexican drink is sweet and refreshing due to the hibiscus tea concentrate and natural Stevia. But the punch is obviously achieved with the tequila and lemon lime that will cheer up the guests at any party. This is the recipe for 5 drinks:
– 3 cups of water
– 5 bags of hibiscus infusion (tea) (Jamaica tea)
– Stevia to taste (remember that Sweetea is already sweetened with natural stevia leaves)
– 100 ml of white tequila
– Juice of 3 limes
– Cubes of ice.
Boil the 3 cups of water, add the hibiscus tea packets and let it steep for 30 minutes. Pour the tea into a cocktail shaker along with the rest of the ingredients and shake vigorously to combine.
Serve in glasses with ice cubes, garnish with a slice of lime. If it's too strong, dilute it with a splash of soda. The more concentrated the hibiscus tea is, the better the cocktail will be. You can store the tea in the fridge for a week.
---
DRAGON COCKTAIL: Black tea, rum, brandy and lemon
This drink is typical of South Carolina (United States) and has been known since before the war. Black tea is a perfect accompaniment to rum. The sweetness of the rum rounds off the bitter edge of the black tea instead of sharpening it like whiskey often does. This is the recipe for 10 drinks.
– 8 black tea bags
– 1.5 liters of water
– 1/3 cup of sugar
– 250 ml of rum
– 500 ml of brandy
– Half a cup of peach brandy
– 1 cup of fresh lemon juice (6 lemons)
Bring the water to a boil. Add the tea bags and let steep until warm. Remove and discard the tea bags. Add the sugar to the warm tea and stir until dissolved. Add the rum, brandy, peach brandy, and lemon juice. Cool for half an hour. Serve with ice and a splash of soda per glass.
---
MINT JULEP : Green tea and mint, sugar and bourbon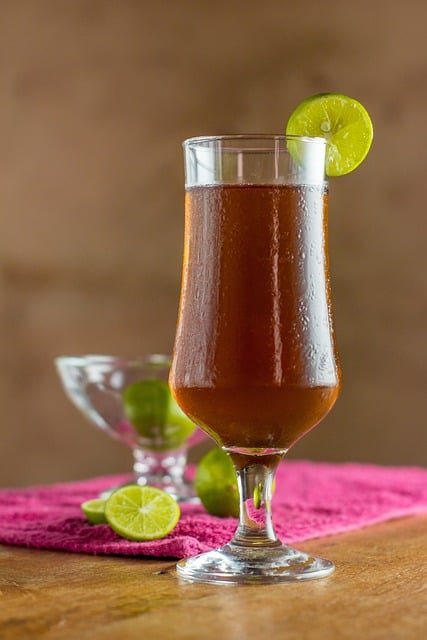 This drink that the British have been drinking for more than 200 years, was brought to the United States by horse racing fans and became the official drink of the Kentucky Derby.
This is a more modern variation that is eaten very very frozen over crushed ice that the cooling effect on a hot night leads to taking one after the other. This is the recipe:
– 5 green tea bags
– 3/4 cup hot water
– 1/2 cup finely crushed fresh mint leaves, plus a few sprigs for decoration
– 2 tablespoons of sugar (check for sweetness before adding)
– 1-2 tablespoons of fresh lemon juice
– 1/2 cup of bourbon whiskey
– Ice
Open the green tea bags and place the tea strands in a bowl and gradually add the water drop by drop, stirring constantly, until a smooth paste is made. Gradually add the rest of the water.
Place the mint leaves and sugar in a measuring jar or jug, and mix with a wooden spoon. Add 1 tablespoon of lemon juice and all of the bourbon and chilled green tea mix. Strain the mixture through a fine mesh sieve, pressing down on the mint to extract all the essences. Taste, add more lemon if you feel the drink needs it, then pour into two ice-filled glasses and garnish with a few mint leaves.
---