---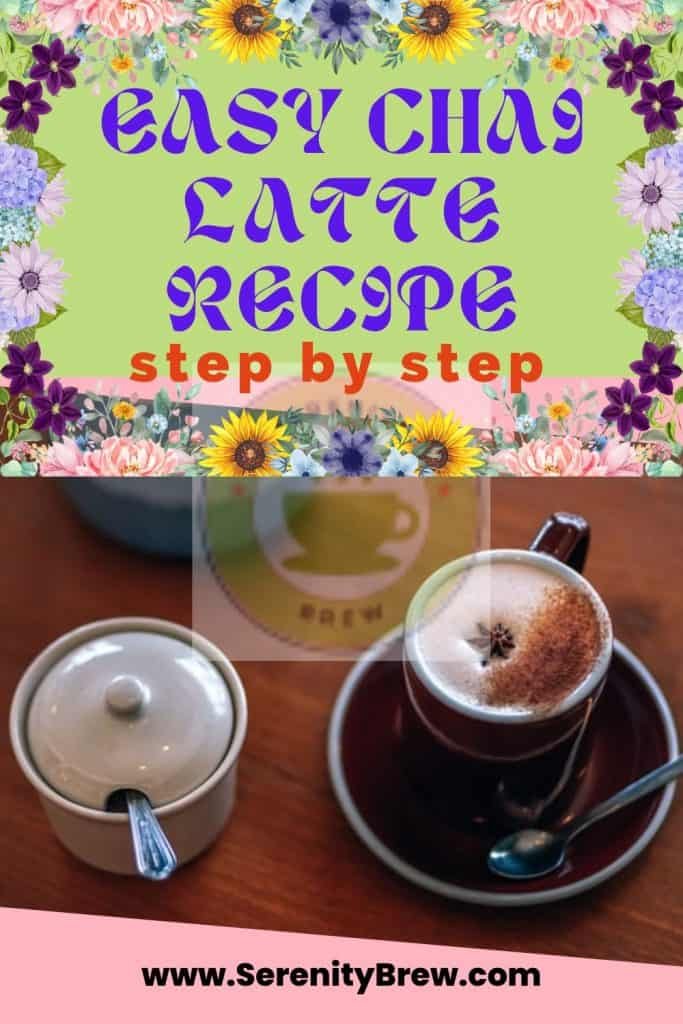 Are you in love with the flavors of chai tea? The truth is that we do too. The combination of flavors of spices with black tea leaves no one indifferent.
Today we come to explain our recipe for chai latte, a westernized variant of chai tea that emphasizes its creaminess using techniques similar to those used to make foamy Italian lattes, the famous café latte.
---
Chai Tea Basics
Originally from India, chai tea, also called Masala Chai, is an infusion based on spices combined with tea. Indians usually drink this drink with a lot of milk and a lot of sugar, so it's usually strong and very, very tasty.
A curiosity? Although the traditional recipe uses black tea, other varieties such as red, green, or even rooibos tea can also be used. Depending on the type of base tea used, its flavor and aroma will change.
Typically, the most common spice mix for chai tea includes cinnamon, cloves, ginger, pepper, sweet fennel, and cardamom. However, the options are multiple! The best? Indian medicine considers spices a source of health benefits. Each variety of chai tea incorporates the properties of the spices with which the infusion is flavored.
Some studies have specifically investigated the health effects of chai tea. Among its benefits, its antioxidant properties that would help fight premature aging and free radical damage that could cause chronic diseases, as well as stimulate the immune system and also improve breath.
Now, and how was chai tea itself born? The true history of this famous infusion is not clear but it is suspected that it is due to the fusion of Indian natural medicine, which used different spices to relieve various ailments, with the English tradition of tea. The evolution that gave rise to the chai latte came much later and can be said to be due to a combination of influences. The original recipe was transformed to enhance the creaminess of the milk, increasing its role in the infusion, probably to soften it and adapt it to Western palates.
Basically, the chai latte is, then, a spiced tea with a lot of milk. This softens the flavor, eliminating traces of heat while the spices aromatize the milk, giving it flavor.
It's easy to make your chai latte at home from scratch or from one of the many commercial chai tea preparations. Let's see it.
---
A recipe for your chai latte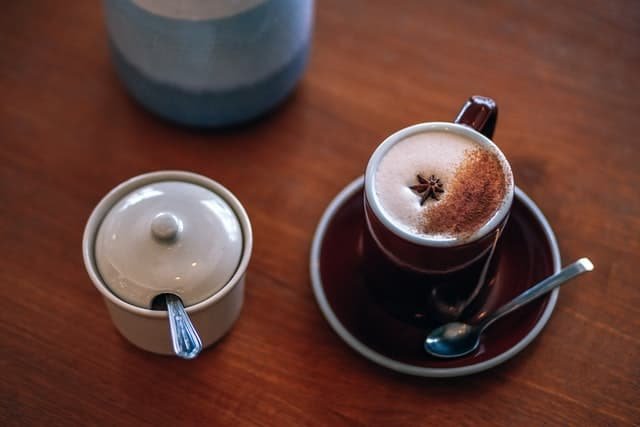 Of course, you can get your chai latte mix at your trusted herbalist and even in bags at the supermarket. In fact, there are preparations that already include milk so that you only have to infuse and enjoy.
How to make chai latte from scratch at home
BUT, if you want to feel like a real flavor maker and experiment at home, you can follow our recipe for a chai latte completely tailored to you.
Ingredients
For two person.
2 cups of water.
1 and a half cups of whole milk. If you prefer to use a non-dairy milk, you can. We recommend you try the walnut one so as not to lose the buttery touch.
6 gr of loose black tea (or 3 bags of black tea).
2 cm of grated fresh ginger.
1/2 tablespoon of cinnamon powder or a stick of cinnamon.
1 teaspoon of black peppercorns.
3 cloves.
1/2 tablespoon of sweet fennel.
3 cardamom pods.
Optional: honey or some other sweetener.
Preparation
Place all the spices (except the ginger) in a pot and toast them, stirring to prevent them from burning. This step is very important, so be careful because if they are roasted too much, you will make your infusion bitter. Little by little you will feel that an intense aroma fills your kitchen, that means that you are ready for the next step.
Add the ginger and the two cups of water. Stir with a wooden spoon and cook over medium heat for 5 minutes. Ideally, the water should be heated without boiling.
After these 5 minutes, the spices will have infused into the water. Remove the pot from the heat source and add the tea leaves. Cover the pot and steep for about 4 minutes or as directed for the variety of tea you've chosen. The idea is to prepare an intense tea.
Meanwhile, heat the milk without letting it boil. Beat it so that it acquires a foamy consistency. Reserve it.
Strain the infusion and serve in the cups, leaving room for the milk. If you want to sweeten it, do it now, before adding the milk.
Add the milk carefully to keep the foam. Ready! You already have your homemade chai latte.
The trick to making a good chai latte
In fact, there are two key points to make a good chai latte. The first is the mixture of spices and here we can help you a little. We recommend you start with our recipe, but we encourage you to adapt the quantities and types used to your liking. After a few prepared chai lattes, you will come up with your own master recipe.
The second fundamental point is to prepare the milk so that it is very foamy. To do it, there are electrical devices that do it wonderfully. If you do not have space for your kitchen, there are also other ways.
Chai latte with preparation
Here the main trick is in the milk. Prepare it carefully to obtain a very foamy mixture.
Ingredients
For two person.
2 cups of water.
1 and a half cups of whole milk.
6 grams of chai tea.
Preparation
Heat the water and lower the heat to a minimum before it boils.
Add the 6 grams of chai tea and infuse for 3 minutes, without covering the container. You must watch that the water does not boil so as not to ruin the infusion. If you notice that it starts to boil, turn off the ceramic hob.
Cover the saucepan or kettle and let it rest for 7 minutes.
Heat the milk, without boiling it.
Serve two cups of chai, straining the infusion to retain the remains of tea leaves and spices in the mesh.
Add the milk, reserving a little to prepare the foam that will top your chai latte.
Beat the reserved milk until foamy and pour it over your chai latte.
We encourage you to prepare a homemade chai latte, you will see that it is easier than it seems. Of course, you can vary the flavor by using another variety of base tea and even incorporating other spices such as vanilla, anise or bay leaf. If you want a less fatty tea, use skimmed milk or a vegetable variety. Prefer an even stronger tea? Instead of decorating with milk foam, do it with whipped cream. Let your imagination fly and immerse yourself in a world full of aromas and flavors!
---