---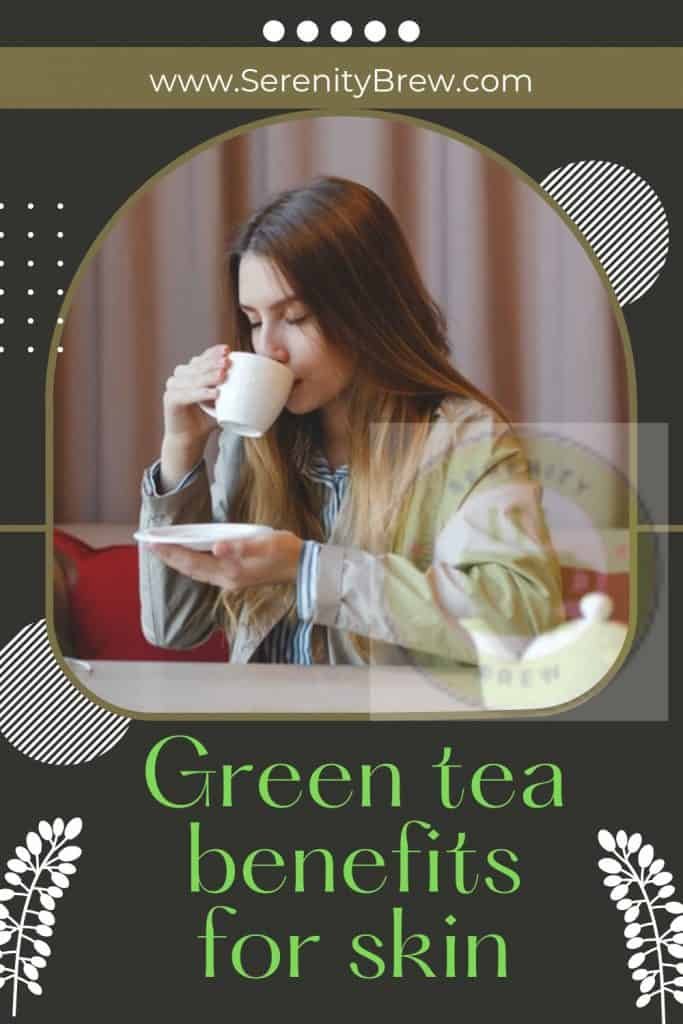 You have realized? Green tea is an ingredient increasingly used in cosmetics. It is not unusual to find it in toners, creams and all kinds of skin care products. Have you ever wondered why?
We have already told you about the many properties that green tea offers for health. One of the reasons is its high content of antioxidants, which has made it a famous drink to take care of yourself and even to complement diets to lose weight.
Today we focus on the interesting benefits of green tea for the skin. Simply by using it topically, it can help to alleviate different skin problems, such as acne or inflammation.
---
Uses of green tea in skin care
It is possible to use green tea (here we leave you some ideas of green teas) as a natural tonic to cleanse the skin, eliminate impurities and help it recover its usual elasticity and shine.
Let's review all the properties that make it one of the kings of skin care products.
Rejuvenates the skin
We already mentioned it at the beginning of the article: green tea is a great source of antioxidants.
These molecules fight premature aging, helping to keep skin younger and smoother and fight wrinkles, sun damage and other signs of aging.
In addition, this variety of tea is very rich in EGCG catechins, molecules that research has pointed out as being responsible for the reactivation of dying cells. When green tea is applied topically to the skin, the outermost layer of the skin would benefit from the action of these catechins and therefore rejuvenated.
Treat acne
The anti-inflammatory and antibacterial properties of green tea would be responsible for the palpable improvements in acne-prone skin after its topical application.
Several studies have found significant improvements in acne cases after the application of emulsions with green tea, so what are you waiting for to use it?
Deflates the skin
Do you feel your skin inflamed? Do dark circles bother you? The anti-inflammatory action of green tea, a function that would help combat annoying bags under the eyes, for example.
Eliminates excessive fat
The main problem of oily skin is, precisely, the production of excess sebum that gives shine and the feeling of dirt to the face. The good news? Green tea tannins have an astringent function that would help eliminate excess oil, restoring softness to the skin.
A study looked at the skin of male volunteers with oily skin who used a green tea emulsion for several weeks and found that they reduced sebum production by 70%.
It would help prevent skin cancer
Green tea is rich in polyphenols and catechins, two compounds with antioxidant activity that fight free radicals to prevent oxidative damage. Different studies indicate that antioxidants would protect cells from both premature aging and the onset of chronic diseases, including cancer.
Although the investigations to date are preliminary, their results are very encouraging. The green tea could have properties that would help inhibit the growth and proliferation of tumor cells.
On the other hand, it is worth noting that cellular oxidation is one of the main causes of skin cancer. By fighting the catechins to neutralize this process, they would be protecting our skin from said disease.

---
Green tea mask and other preparations to take care of your skin at home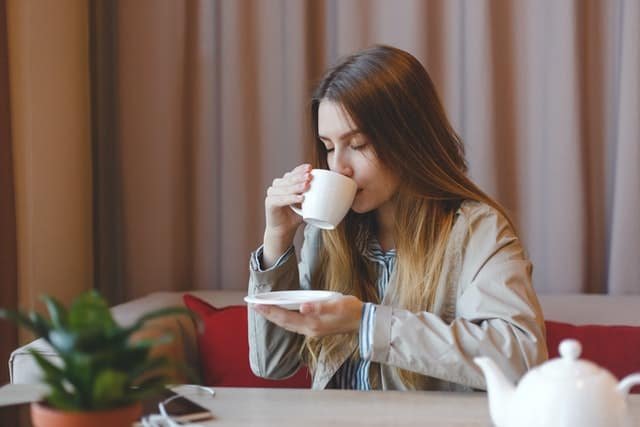 For all these reasons, more and more toners, creams and cleansers include green tea among their ingredients.
Now, did you know that it is possible to prepare toners and facial cleansers at home using green tea as the main ingredient?
If you infuse green tea, you can use the liquid to cleanse your pores, of course after letting it cool down. In that case, it is important to prepare a concentrated tea to take full advantage of the properties of this infusion.
The green tea strands used for the infusion (even those from the green tea sachet) can be used to prepare a mask that reduces acne symptoms. To do this, you could mix them with a few drops of tea tree and apply them to your face, leaving them to act for a few minutes, and then rinse and moisturize.
Another option? Add green tea strands to your regular facial cleanser. It's that easy to benefit from its properties.
As you can see, using green tea to take care of your skin is not a difficult task. In addition, you can combine the consumption of its infusion with the fact of taking advantage of the leaves later.
Prepare this tea carefully and enjoy it either as an infusion to lose weight or as a cosmetic, to see yourself better every day.
---