---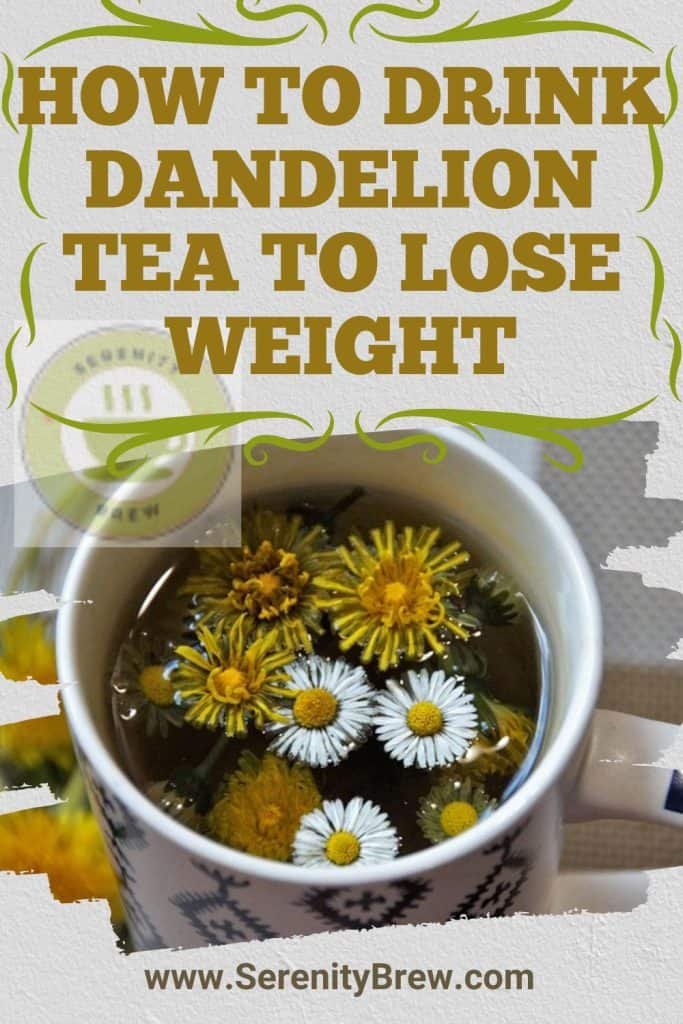 Have you imagined how a cup of tea can change your appearance? There are studies that indicate that it is possible. Just 20 ml of infusion helps relieve stomach problems, abdominal inflammation, reduce bad breath, etc. In this post we will tell you how to drink dandelion tea to lose weight .
Now that the Christmas festivities are approaching, excesses are coming, so the body then asks for purification to recover its state. The dandelion grows wild in almost every garden and is sometimes discarded. Also called chicory, dandelion has been widely used in the medicinal field for a long time. It is a plant with a large number of properties, and one of them is that it helps to lose weight.
---
How do you take dandelion to lose weight?
For you to benefit from dandelion tea for weight loss there are several ways to take it, but the best way is in the form of an infusion. To prepare dandelion tea you must have the following ingredients: water, 4 tablespoons of dandelion leaves and flowers, a few drops of lemon juice and ½ tablespoon of stevia, if you notice that it has a bitter taste.
To prepare it, proceed as follows:
Bring the water to a boil in a pot, once it boils add the dandelion leaves and flowers. Go stirring so that the infusion is prepared well, and let it boil for about 3 minutes. Remove from the heat and keep covered, let it rest for 5 minutes. When this time has elapsed, proceed to strain it, and you can drink it.
The dandelion tea for weight loss so you have to drink it 2 or 3 times a day, do it between meals: before breakfast, lunch and dinner. You can also do it at lunch and snack time, 2 times a day instead of 3. It is recommended that you drink this tea for 2 weeks in a row. Then you let 2 more weeks go by without taking it, and you resume. This way you will lose weight without exceeding your consumption and causing health problems.
There are other possible combinations using dandelion. One with horsetail and the other with artichoke. Nevertheless. For these drinks to take effect it is necessary that you combine them with a balanced diet and lots of exercise, because it will be useless to cleanse the body of impurities if we do not eat well or do not exercise.
---
What benefit does dandelion have?
The dandelion tea for weight loss has a series of benefits that are detailed below:
Eliminates fluid retention. Dandelion has diuretic and anti-inflammatory properties, which prevent the body from retaining fluid. In short, when drunk as an infusion 1 or 2 times a day, they improve kidney function.
Improves the functioning of the liver. Another of its benefits of dandelion is its protective action on the liver, it helps to improve its functioning. In addition, it prevents and relieves inflammation, and regulates the flow of bile.
Improves digestion. Dandelion tea is used to lose weight not only has digestive properties, its laxative effect helps to improve intestinal movement. So, combining a diet rich in fiber and antioxidants, and good hydration helps eliminate waste efficiently.
Fight anemia. Dandelion is an excellent supplement for its contribution of minerals, such as: magnesium, iron and calcium, to combat anemia and fatigue.
Protects visual health. Among its benefits, dandelion helps to care for visual health and reduces the risk of suffering from cataracts, macular degeneration and other visual problems.
Take care of the skin. Combat certain skin problems by regularly consuming the infusion or by applying compresses to the skin. In addition, due to its anti-inflammatory and healing power, it favors the healing of wounds and allergies.
---
How do you take dandelion for fatty liver?
Fatty liver or steatosis is a condition that is caused by the consumption of a lot of fat in the diet, high cholesterol, insulin resistance or excessive alcohol consumption. To combat it, it is necessary to change eating habits and resort to natural solutions such as dandelion tea for weight loss.
It is one of the best infusions to combat this condition, as it is a cleansing plant, it favors the elimination of toxins and effectively regulates fat in the liver. Also, it is excellent in regulating high cholesterol levels, thus improving heart health.
The dandelion plant is available in health food stores, and dandelion tea used to lose weight is prepared as follows: mix a tablespoon of dandelion in a cup of hot water, let it stand for 5 minutes and then drink it. It is recommended to take it 2 times a day, after each meal, in the morning and at night.
However, it should not be consumed by people who suffer from the following conditions:
Patients with gallstones.
Those who suffer from gastritis, ulcers or heartburn.
Those who consume diuretics, potassium or lithium supplements.
Pregnant women or nursing.
It can also be consumed in capsules that are available in health food stores or herbalists. It is recommended to take 2 capsules with each meal. Also in the form of a tincture, 2 drops should be added to a glass of water or juice.
---
How long should dandelion tea be drunk?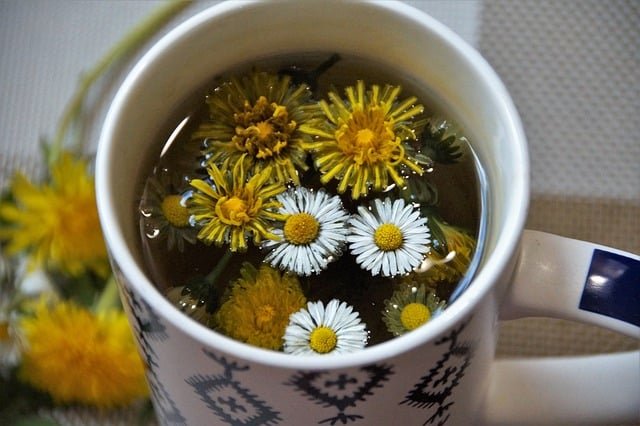 Dandelion tea for weight loss should be drunk warm up to 3 times a day. If it is the root, the dose is 3 to 5 grams about 3 times a day. If they are the leaves (4 to 10 gr), up to 3 times a day. Now, if you mix root and leaves (3.5 to 7.5 gr), up to 3 times a day.
---