---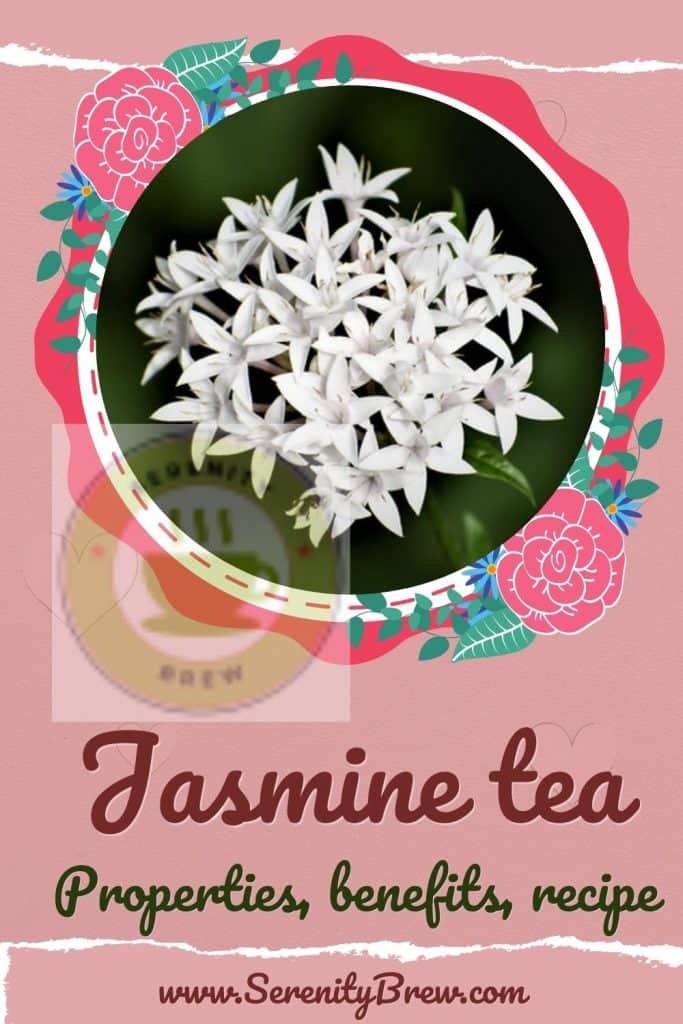 Jasmine tea is an aromatic infusion that is believed to have been created in the days of the Song Dynasty in China, around the year 1000. The reality is that history is not clear about it, the only thing we can guarantee is that it is a very popular scented tea in the eastern country and with more and more followers in the West.
---
The aromatic and sweet jasmine
The jasmine plant, Jasminum officinale, is actually a shrub of Asian origin that grows mainly in the mountains of India and China. Its flower has become famous for its pleasant aroma and also as a condiment for various dishes, such as Pad Thai or jasmine rice.
Now, do you know where its name comes from? It is due to a beautiful Arab legend. A Bedouin named Jasmine protected her face from the sun with numerous veils, thus making it impossible to contemplate her face. A prince, attracted by so much mystery about her supposed beauty, asked for her hand and married her.
Unfortunately, the new princess could not stand being locked up inside a palace and escaped from it, letting the sun caress her face for the first time when she reached an oasis. The star, seeing so much beauty, transformed the woman into that beautiful white flower that grows freely in different places on the planet.
Surely you would be able to recognize this plant when you see it. The shrub with usually white flowers (although there are varieties with yellow flowers) easily captures attention mainly due to its delicious perfume.
This shrub grows best with a good exposure to the sun, but not directly but in semi-shade. Being native to the Indian mountains, it adapts well to cold climates and even to hot ones as long as the sun does not burn its leaves.
Even more important than the climate is for the jasmine its drainage. If its roots are not well drained, the plant can suffer, not blooming and even die.
---
Famous Jasmine Tea Combinations
Although green tea with jasmine is the best known blend, it is also possible to enjoy:
Black tea with jasmine: black tea pairs well with sweet foods, so it doesn't seem crazy to combine it with sweet jasmine. You can then enjoy an interesting dose of naturally sweetened caffeine.
White tea with jasmine: it is an extremely soft and delicate tea, without any trace of astringency. It is sweet and perfumed, with a subtle but elaborate taste that will delight the most demanding palates.
Oolong and jasmine tea: the so-called blue tea is flavored with jasmine to obtain a tea with unparalleled floral and herbal notes.
Rooibos and jasmine tea: the infusion of rooibos does not contain caffeine, thus being recommended for children. Although jasmine contains this substance, due to its exposure to the sun, its content is minimal. Its sweet flavor can be highly valued by the most delicate palates. An advice? Try the blend that includes, in addition to jasmine, cocoa.
---
Health properties of green tea with jasmine
Remember that the base of this mixture, green tea, is a drink with many health properties. We remind you below.
Helps lose weight
Green tea has become popular worldwide for its slimming properties. In fact, a study indicated that its consumption would help speed up metabolism, thus participating in fat burning.
For its part, the caffeine and EGCG polyphenols present in jasmine would also help reduce fat cells in the body. Of course, to achieve the goal of losing weight, it would be necessary to have healthy eating habits, accompanied by regular physical exercise.
Reduces the risk of diabetes
Different studies have proven that Camellia sinensis leaves used to make different kinds of teas, including green tea, help optimize insulin activity, thus minimizing the risk of developing diabetes. This is thought to be due to the EGCG polyphenols that are also present in jasmine flowers, although we have not found any information on this.
Protects against digestive diseases
Green tea acts as a prebiotic, according to data helping to increase the amount of good bacteria present in the intestines. This would allow good intestinal health, avoiding diarrhea and other diseases of the digestive tract.
Minimizes the risk of diseases
The polyphenols present in both green tea and jasmine have an antioxidant action, which fights against the action of free radicals. This minimizes the risk of cardiovascular disease, including heart attack. On the other hand, by combating oxidative stress, they would also help prevent degenerative diseases such as Alzheimer's.
---
Jasmine tea making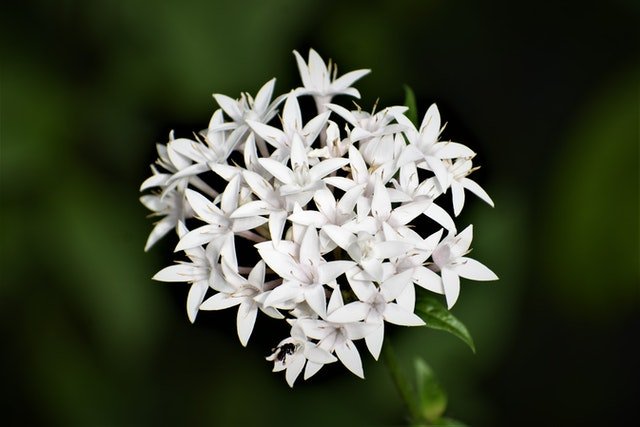 In fact, jasmine tea is not an infusion of the flowering plant, but a mixture of green tea flavored with these white flowers, resulting in a sweet tea that combines the wonderful recognized properties of green tea with those of jasmine. Our advice? Try all the possibilities, you will love them!
For its preparation, green tea leaves are stored until the jasmine flowers are ready to be harvested, usually in the summer. The flowers that still have their petals closed or semi-closed are then chosen and, when they begin to open, they are mixed with green tea. In this way, the tea absorbs the moisture and aroma of the jasmine. To improve its durability, green tea that is already scented must be subjected to a drying process again. For more expensive teas, the flowers can be hand-screened and added to the blend.
Its color in the cup ranges from golden yellow to light green and its flavor ranges from the typically herbal of green tea to the unexpectedly sweet of jasmine. This mix pairs well with salty and even spicy foods.
Green tea with jasmine is a delicate blend with a sweet touch that can conquer even the most demanding palates. Do not hesitate to try it!
---