---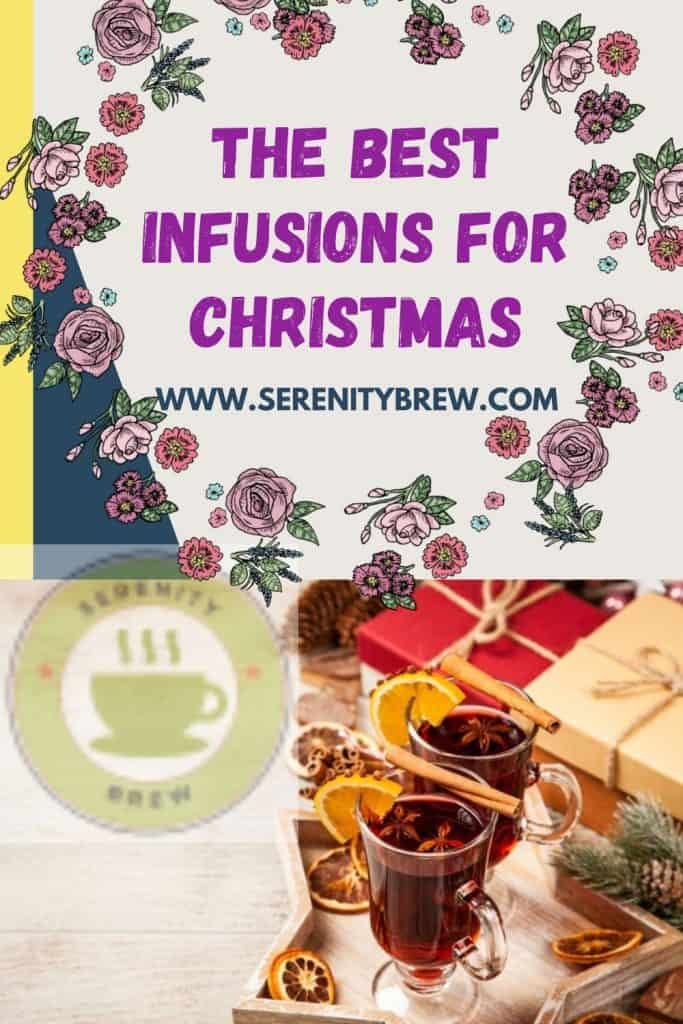 Christmas is just around the corner and, as good tea lovers that we are, we have decided to prepare a list of the best infusions to accompany these holidays.
Within our selection, we include teas and infusions with typically Christmas flavors, as well as others that cannot be missed due to their digestive properties (surely they will come in handy for more than one person). Take note!
---
5 infusions with Christmas flavors
There are flavors that remind us of Christmas at any time of the year. Remember those gingerbread cookies your grandmother used to bake? Or that hint of anise that floated in the air during your childhood? Immerse yourself in your old and happy memories through the best infusions to accompany Christmas.
Your own Christmas infusions
It's a bit of an odd way to start a list, but have you thought about making your own infusion yourself? In recent years, the offer of teas infused with spices, fruits and various ingredients has not stopped growing. Why don't you make your personal Christmas tea?
To do this, we recommend that you choose the variety of tea that you like the most and flavor it with the ingredients that best represent Christmas for you.
You can choose the pure tea that you like best: green, white, red or oolong but, if you want to be sure, start by trying black tea. Its intense flavor makes it ideal to use as a base for any mixture. If you want to avoid caffeine, a good choice may be rooibos.
Remember that you will need about 2 to 2.5 g per cup. To this tea base, we will add a cinnamon stick, orange or lemon peel (to your liking), a clove, and a pinch of ginger (if you like).
The idea would be to mix all the ingredients. Cut the cinnamon stick and ginger to make your own blend. Once you have it ready, heat the water (without letting it boil, keep in mind the recommended degrees for the chosen variety of tea) and add a teaspoon of your mixture per cup that you are going to prepare. Let rest for five to 10 minutes (again, paying attention to the indications for the chosen tea), strain and drink.
Ginger infusion
Ginger is rich in gingerols, substances that help empty the stomach after meals . For this reason, it is widely used in natural medicine to relieve indigestion, nausea and all kinds of stomach discomfort.
Now, preparing this infusion brings them to you, not because of its difficulty but because of the amount of ginger to use. Telling you how many grams per cup is almost an impossible mission because its flavor is so pungent that it depends on your personal tastes. In particular, we recommend you try 5 g per cup, infusing 3 minutes in very hot water. If the taste is too abrasive for you, you can drink it with honey, lemon or green tea.
Anise infusion
Some research suggests that the natural properties of anise to relieve gas and indigestion may be a reality. Although the data is not conclusive, how about drinking a comforting cup of anise tea on Christmas Eve?
Place a teaspoon of anise per cup of very hot water and let stand 10 minutes. Mmm, delicious.
Liquorice infusion
Licorice has one of those flavors that you either love or hate. If you like it, make your infusion with a teaspoon of licorice per cup of water. Place the root in the water and heat it, without letting it come to a boil. When it is starting to boil, turn off the heat and let it rest for 5 minutes. Its anti-inflammatory action would help you feel better in case of indigestion.
Cinnamon tea
Cinnamon is another of the spices that we are used to during the holidays. In this case, we suggest infusing a cinnamon stick for every two cups of water. Let it soften in the hot water for at least 7 minutes. Strain and let yourself be enveloped by the flavor of Christmas.
---
Digestive infusions to alleviate Christmas feasts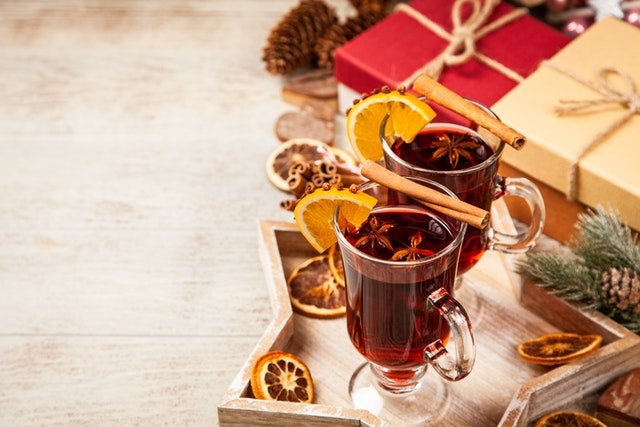 Christmas is a time of reunion, shared laughter, forgiveness, after-dinner and… large amounts of food. Feeling heavy after party feasts is not uncommon. For this reason, we share with you some of the best infusions with digestive properties that can help you feel good, regardless of whether you have overdone it. We hope you don't need it, but, just in case, we also remind you of our previous article on the best infusions to relieve stomach pain.
Chamomile infusion
Chamomile is traditionally used to avoid heavy digestion, in addition to helping relieve gas and nausea, and even treat colic in infants. Different studies point to its calming action, although more research would be needed to obtain 100% reliable data.
To prepare it, infuse two chamomile flowers for each cup of water at 85°C for just five minutes.
Mint infusion
Did you know that mint infusion helps to empty the stomach more quickly? For this reason, its intake is usually recommended after large feasts, as well as in cases of heartburn. In addition, its anti-inflammatory effects can be useful if, in addition to indigestion, you suffer from abdominal pain.
Use about 5g of fresh mint per cup of water. Submerge them in the boiling water, with the heat off, and let stand for five minutes. Strain and serve.
Lemon balm infusion
Have you ever received the advice to drink an infusion of lemon balm when you suffered from abdominal pain? Although there is no scientific data to corroborate this recommendation, grandmothers swear and swear that it helps to feel better after a meal… and besides, it is delicious.
Infuse three leaves per cup of very hot water for about five minutes and enjoy!
This Christmas accompanies the desktop with a delicious tea or infusion. You will see how everyone thanks you for such a comforting warm pampering.
---