---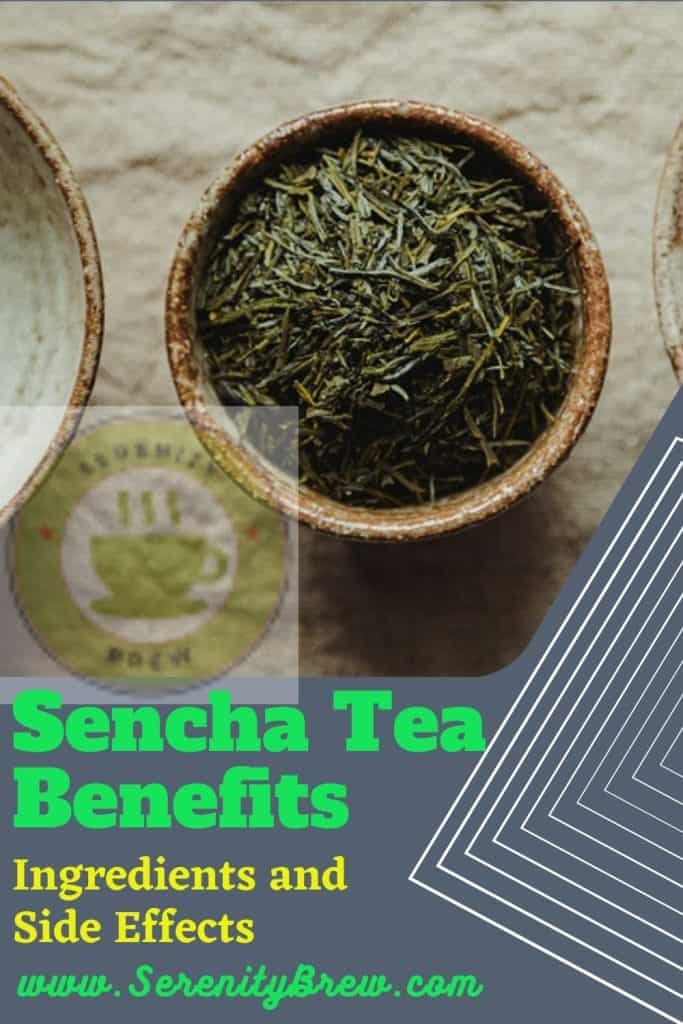 It is a widely consumed green tea in Japan and throughout the world, its preparation consists of infusing leaves of this tea in hot water. It has a fresh and exquisite flavor, as well as innumerable benefits for physical and mental health. In this post you will learn about the benefits of sencha tea , ingredients and side effects.
It's a japanese green tea and whose meaning is Cooked Tea. Its leaves are crushed and steamed, making it greener and slightly more bitter in flavor than other teas.
Depending on the place of origin, its flavor and aroma will vary. The first harvest of the year is the tastiest, which is why its price can vary. Keep this in mind when buying it.
---
Sencha Tea Benefits
The flavor of this type of tea is very similar to that of seaweed, with a mild aroma and somewhat strong flavor. When prepared in the form of tea, its green color becomes more intense than that of other green teas. Let's look at some of the benefits of Sencha tea .
Rich in antioxidants
Among the properties that stand out sencha tea It is its high content of antioxidants, including catechins and polyphenols, which is where its qualities are concentrated. These are responsible for minimizing the action of free radicals and cellular oxidative acid.
On the other hand, it reduces bad cholesterol and triglyceride levels, allowing normal blood flow. Reduces the risks of cardiovascular disease.
Provides energy
Another of the benefits of Japanese sencha green tea is its caffeine content, which, although not higher than that of coffee, fulfills its stimulating qualities. What theine does is stimulate the nervous system, allowing the state of vigilance and providing the necessary energy to face the day.
Take care of the skin
The antioxidants present in Sencha tea provide benefits for the skin: cleansing, moisturizing and giving it a younger appearance. If you want to take advantage of these properties, it will suffice drink a cup of sencha tea in your meals.
lowers blood pressure
In this modern society it is common for people to suffer from high blood pressure. If this is your case, you should know that sencha tea lowers blood pressure and bad cholesterol. On the other hand, it is said that the sencha green tea stimulates digestion and relieves heaviness after a meal with fats and oils.
Improves cognitive functions
Another of the benefits of sencha tea is that thanks to the amount of vitamins and minerals it has, it improves mental functions. There are already studies that prove that sencha tea stimulates concentration and attention. In addition, it reduces the risks of suffering from degenerative diseases such as Alzheimer's and senile dementia.
Help in weight loss
There are studies that confirm that drinking sencha tea speeds up metabolism and, therefore, helps to lose weight. You can vary your preparation and take advantage of the benefits of tea sencha and matcha . You can drink it at any time of the day, because it does not contain sugar and has a refreshing and tasty flavor.
---
Benefits of Sencha tea. preparations
Here are some sencha tea recipes that will surely fascinate you.
Sencha tea with cucumber and mint
To prepare this delicious drink and take advantage of the benefits of sencha tea, you must first gather the following ingredients:
8 cups of sencha tea leaves.
½ cup of cucumber puree.
¼ chopped mint leaves.
Some cucumber slices to garnish.
Sweetener of your choice.
Method of preparation:
Mix all the ingredients in a bowl, except the sliced ​​cucumber.
Let the mixture cool for several hours in the fridge.
Once cool enough, cover the mixture. If you prefer, extract the mint and cucumber.
Pour the mixture into glasses over ice and garnish with the cucumber slices. Place one in each glass.
Ready! To enjoy!
Curry with sencha tea
This preparation is different from the ones we already know, because it is not always necessary to prepare a sencha infusion. We can prepare by combining spices or other herbs. This recipe includes curry, which is one of the most common condiments in the kitchen and has many varieties, flavors, and nuances.
Before preparing it, take into account the following:
It is likely that you will not consume all of it, so reserve the rest in a container, preferably a glass one.
To achieve the tea we want, we must crush it in a mortar until a fine powder is obtained.
If you want to incorporate some seeds into the preparation, it is advisable to toast them in a pan to release their aroma.
Ingredients:
Two tablespoons of turmeric powder.
A tablespoon of ground ginger.
A spoonful of cumin.
1 tablespoon cayenne powder.
1 teaspoon of peppercorns.
A teaspoon of sencha powder.
Two tablespoons of garlic powder.
A tablespoon of sweet paprika.
½ tablespoon of nutmeg.
If you want you can add cinnamon, cardamom, oregano and cloves.
Preparation:
Mix all the ingredients in a vegetable broth and cook over low heat. Let all the ingredients give off their aromas. Instead of the broth it can be coconut or almond milk.
---
Side effects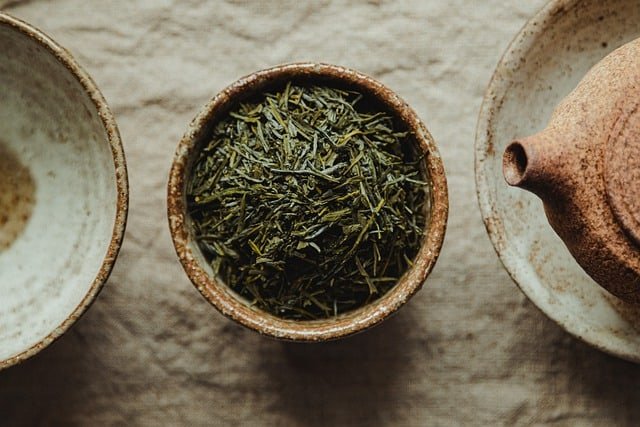 Despite the benefits of sencha tea , its excessive consumption could cause some problems such as: liver problems, cardiac arrhythmias, and ulcers. In addition, it is contraindicated in pregnant women.
Its stimulant effects due to the caffeine it contains, its excessive intake can increase the heart rate, cause liver toxicity, accelerate fat metabolism and be incompatible with some medications.
---