---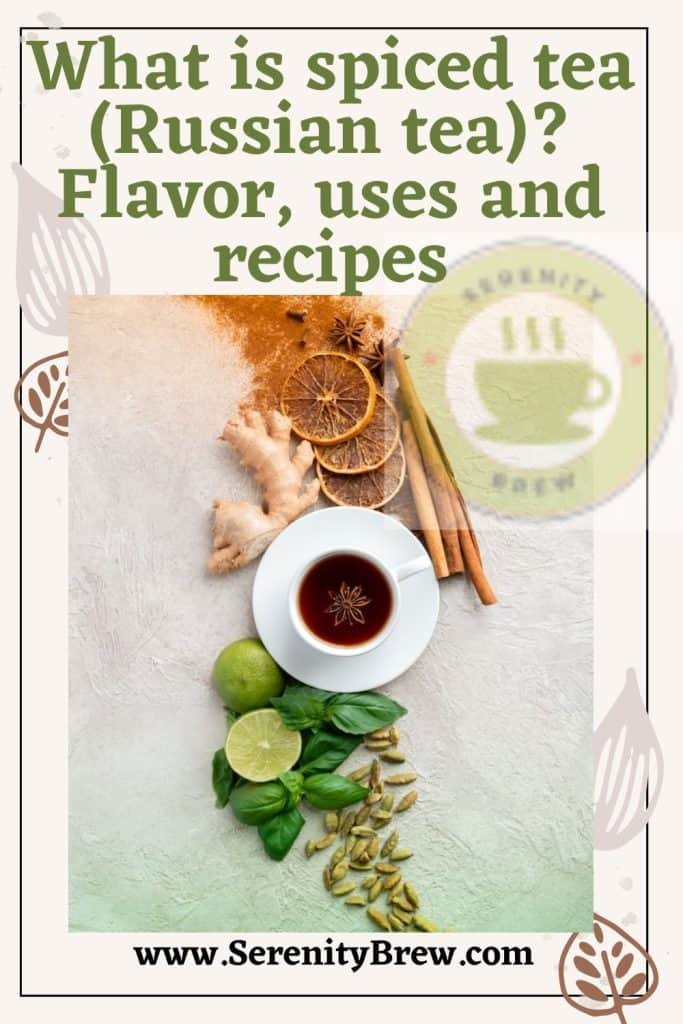 For centuries, tea has been a favorite Russian drink. Its consumption has already yielded to large traditional countries such as China, India and Japan. It appeared in Russia in 1638 as a Chinese herb, by some Mongol khans on a diplomatic visit to the Russian boyar Vasily Starkov. In this post you will learn what spiced tea is .
It was in the 17th century when this drink became popular in Russia, especially among the upper classes. The decisive factor to incorporate this hot tea in the Russian population was its freezing climate, it would become a source of heat and a drink of sustenance. It was after 200 years, once trade with China was activated, that it was made available to the entire population.
---
Spiced Tea Flavors and Uses
With the arrival of autumn, colds arrive, so it is a perfect time to add certain flavors with medicinal plants typical of Russian spiced tea .
willow herb
It used to be used in ancient times to treat colds or for simple pleasure. Over time it was scientifically proven that it is effective in reducing fever and raising energy. with this herb gets ready the tea ivan-chai, which Russia began to import worldwide at the beginning of the 20th century.
In 1920 a research center was opened in Saint Petersburg to research and study this tea. Then Hitler ordered it to be destroyed, believing that it was the source of power for the Red Army.
Zveroboi
It is a plant widely used by the Russians to regain strength after hard work in the fields. Also, it was widely used for the treatment of kidney and gastrointestinal problems, colds and to eliminate muscle spasms.
The tea that is prepared with this herb it is not done exclusively with it, because it is poisonous and can cause allergies. It is often mixed with mint, honey, lime blossoms, and strawberry berries.
tavolga
It is a very beautiful and aromatic shrub, it has a sweet and syrupy taste. It is ideal for relieving severe pain, stomach ulcers and diarrhea. Also, it is excellent for treating rheumatism, gout and fever. What gives it these properties is the acetylsalicylic acid it contains.
Its tea is sweet, has an intense flavor and a lot of aroma. It can be mixed with other herbs, such as mint, currant, and raspberry.
smorodina
The meaning of this Slavic word is "to emit a strong odor". Its leaves emit a strong and pleasant smell in hot weather. Its medicinal properties have been known since the 11th century by monks who planted it in their monasteries. Today they are very popular in Russia, its leaves are used as a salve and its berries in jams.
brusnika
Also called as the berry of health and is seen as the queen of the Russian forests. This perennial shrub has very healthy leaves and berries, it contains: vitamin C and those of the B complex, calcium, phosphorus and iron. In addition, it strengthens the immune system and has antiviral effects.
---
Spiced Tea Recipes
Here are some recipes with Russian tea that you will surely love.
Spiced tea with mint and lemon
This spiced tea recipe is spicy and flavorful, ideal on very cold mornings, instead of coffee. If you prefer it without calories, eliminate the sugar and prefer honey or stevia.
Ingredients:
Two tablespoons of Darjeeling tea.
Three cups of sugar.
A cup of mint leaves.
A cup of lemon juice.
1 slice of lemon.
a sprig of mint
Method of preparation:
In a saucepan with the tea leaves, pour boiled water.
Let infuse for 3 hours.
With the cup of water and sugar make a syrup, boil it for 10 minutes.
Next, add the mint to the tea and cook for about 2 hours.
Strain the tea and mix it with the syrup and lemon juice.
Serve in long glasses with ice cubes.
Spiced tea with ginger, allspice and cinnamon
This recipe makes 8 servings and includes the following ingredients:
Half a teaspoon of ground cinnamon.
Half a teaspoon of ground allspice.
A third of a teaspoon of ground cloves.
Half a teaspoon of ground ginger.
A cup of sugar.
Juice of 1 ½ lemons.
A teaspoon of orange zest.
8 cups of water.
Orange juice concentrate.
It is prepared like this.
Boil two cups of water.
Lower the heat and add the cinnamon, ginger, pepper and clove powder.
Let infuse for 10 minutes.
Add the mixture of spices, sugar and a cup of water.
Next, mix the orange juice, the lemon juice and 5 cups of water.
Serve in cups and add lemon zest to the drink.
---
How spiced tea is served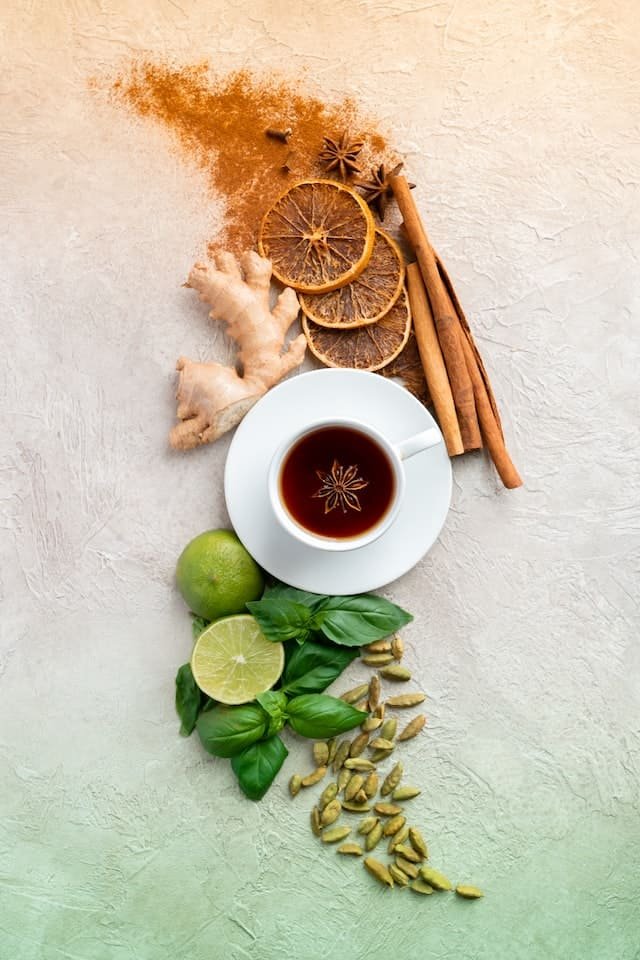 There are ways to serve Russian tea or chai tea, generally, with some companions:
It should be served with sweet and savory snacks.
It can be served in cups or glasses with cup holders.
Once served, you can add a slice of lemon.
It is commonly sweetened with stevia, honey, sugar, or nothing.
You can add passion fruit, vanilla extract, cardamom and other herbs.
The simplest version of Russian tea or spiced tea is made with Green Tea or black. They are added in a kettle with water and allowed to boil. Strain and add a teaspoon of zavarka, with 10 teaspoons of boiling water. You can sweeten as you prefer.
---