---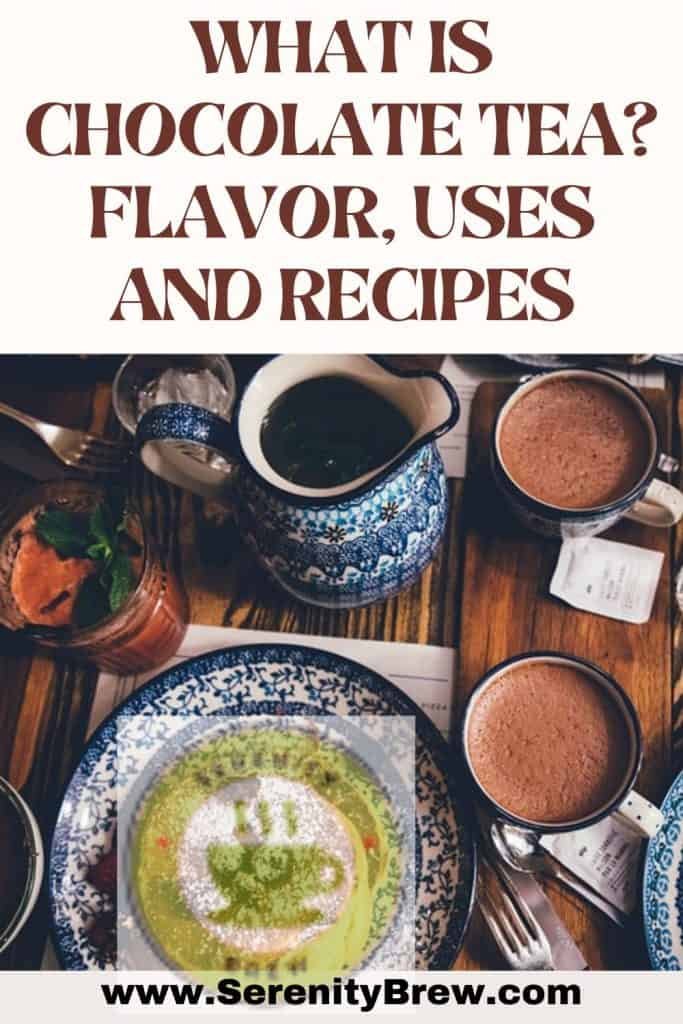 It is a delight that leads to perdition, as the Barbados song says, which speaks of a man seduced by this drink. Although what is said in the song is debated, what cannot be denied is that this cocoa drink is exquisite. In this post you will learn what chocolate tea is , flavor, uses and recipes.
the star of this delicious tea It is unmistakably cocoa: pure, with minimal processing, and unsweetened. Preferably locally grown because gives it a taste intense and powerful when hot.
Its grains are ground and spices are added, such as cinnamon, nutmeg and finally it is shaped into a ball. If you want to know if this tea contains leaves, the answer is no. In the Caribbean, breakfasts with hot drinks are called tea.
---
Chocolate Tea Benefits
When choosing chocolate it is important to take into account its quality and benefits. Here are some of the benefits of chocolate tea:
High antioxidant content. Dark chocolate contains polyphenols, flavonoids and catechins, among others. These compounds have the function of preventing oxidative damage to cells, so chocolate helps prevent cardiovascular disease, reduce bad cholesterol and hypertension.
Protect the heart. Due to its content of oleic acid, monounsaturated fat and omega 3, it contributes to certain cardiovascular problems.
It is good for the brain. To know chocolate tea and what it is for , it is important to consider that there are certain studies that indicate that it allows the normal path of blood to the heart and brain, in addition to improving cognitive abilities. The latter is thanks to its theobromine content, a compound with therapeutic effects.
It is a natural stimulant like coffee and other teas. Its caffeine composition is 25 to 35 mg, enough to maintain alertness, attention and motor skills.
Improves the skin. Chocolate tea minimizes oxidative stress, thus helping skin to appear better. It rejuvenates and regenerates it.
essential nutrients. Chocolate tea has properties that promote good health, including vitamins and minerals. Magnesium, calcium, phosphorus, iron and potassium, in terms of vitamins: A, B1 to B3, thiamine, pantothenic acid and riboflavin.
Improves mood. This is thanks to the action of serotonin, the happiness hormone that controls emotions and improves mood.
---
Chocolate Tea Recipes
Now you will know some simple recipes where chocolate tea is included .
traditional chocolate tea
To prepare it, these ingredients are required:
Three tablespoons of tea.
600 ml of water.
40 grams of sugar.
30 grams of cocoa.
150 ml of milk.
A sprig of mint.
The steps to follow are:
Let the tea steep in water.
Strain, add cocoa and sweeten.
Add milk to get milk chocolate tea , store it in the fridge.
It is served in tall glasses with a few ice cubes and a sprig of mint.
Chocolate mint tea
To prepare the perfect chocolate and mint tea , take these ingredients into account:
60 grams of dark chocolate.
100 grams of mint leaves.
A lemon.
White of an egg.
Preparation mode:
Extract the lemon juice.
Place the lemon and mint leaves in a pot. To decorate, set aside 3 leaves.
Beat the egg white until stiff. Reserve to decorate.
Once the lemon and mint boil, add the chocolate.
Strain and serve hot.
Chocolate and mint tea has health benefits , including: its great nutritional value in vitamins and minerals, strengthens the immune system and the heart.
white chocolate tea
This rich white chocolate tea is worthy of being enjoyed hot. Its flavor will enchant you!
Ingredients:
Two cups in equal amounts of cream and milk
Two cups of non-fat milk.
¾ cup of white chocolate.
Splenda granules.
A spoonful of vanilla.
Preparation:
Bring the combination of cream and milk to a boil, add the two cups of milk.
The fire should be medium to high.
Add the white chocolate and splenda.
Serve hot.
rue tea with chocolate
The combination of rue tea with chocolate provides innumerable health benefits, however, when containing rue you must be careful because it increases adrenaline, causing anxiety. In addition, in certain cases it produces migraines, spasms, mood swings, liver and kidney damage.
Ingredients:
A liter of water.
A bar of dark chocolate.
Ten rue leaves.
honey to taste
Its preparation is very simple: boil the rue in water. Add the dark chocolate, wait until it melts completely. Let it rest for 5 minutes. Strain and sweeten with honey.
---
cocoa husk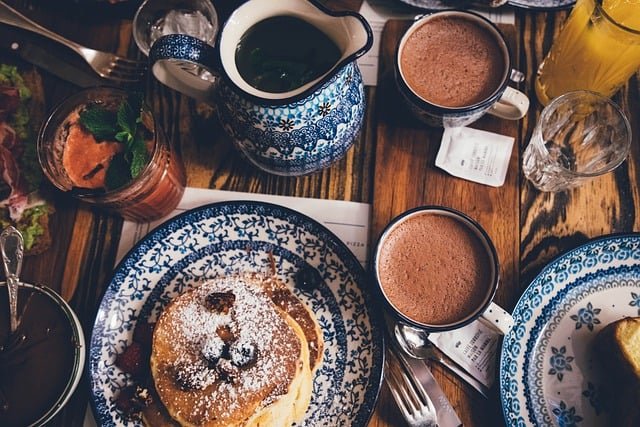 It is obtained when the cocoa butter is extracted, which is what will produce the chocolate. This is the one that is released from the grain and is less greasy than chocolate. Its uses are varied, including: in food, in nutritional supplements for animals and as organic fertilizer.
It has many health benefits. Some of them:
By having pectin, it is a powerful intestinal protector.
Combat the effects of a lack of magnesium such as tiredness and weakness.
Having theobromine is an excellent diuretic and anti-inflammatory.
Prevents degenerative diseases.
---