---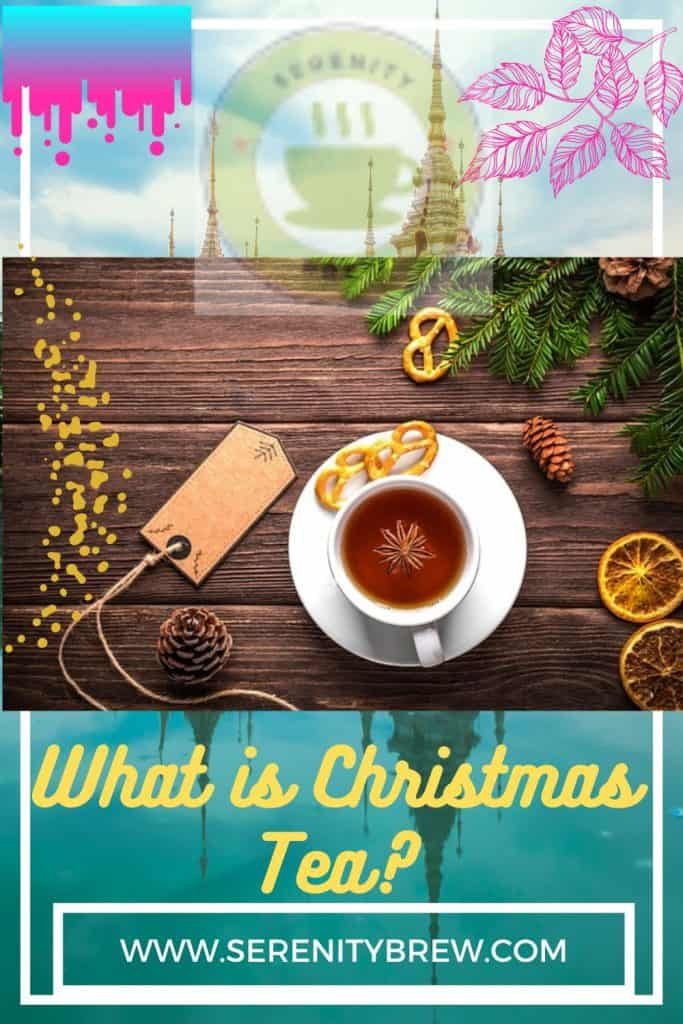 christmas tea
Tea and Christmas seem like two very different concepts, however, there is something that unites them in Christmas Tea.
But what is Christmas tea? Why is he so famous? What makes you different?
Don't worry, We will explain it to you.
---
What is Christmas Tea?
Christmas tea is not a specific product but a kind of tea that is prepared specifically for the Christmas campaign.
It's the same as Christmas candy. They are a set of different recipes that are consumed mostly at Christmas such as marzipan, nougat, alfajores, etc. But all of them have some common ingredients such as sugar, flour, almonds, cinnamon, etc.
The same goes for Christmas teas, they are infusions that are consumed mostly during the Christmas months and have a sweet and spicy flavor that reminds us of Christmas aromas.
These teas give us a feeling of well-being and pleasure, of warming up and reminding us to enjoy the moments of Christmas gathering.
---
Why is Christmas Tea special?
What makes Christmas tea special is its flavor and aroma that warms us, calms us and pleasantly reminds us of the good things of Christmas. Tea gives us the sensation of warmth, which we begin to enjoy from the moment it warms our hands from its cup.
Spices, in addition to giving us a wonderful smell and taste, also give us the pleasant sensation of drinking something that warms our body and soul.
Almonds… Is there any product with a Christmas flavor that does not contain almonds as an ingredient? We have related the flavor of almonds since our childhood to all the good things about Christmas.
Fruits like apple and orange, which are typical of winter. They soften and harmonize perfectly with the spicy flavors while giving it a citrus touch.
---
Why is Christmas Tea famous?
The fame of Christmas teas dates back to the English Victorian era. During this time, the famous five o'clock tea became fashionable, where people gathered to have tea and have a relaxed gathering while enjoying a snack.
As is logical , this five o'clock tea became a Christmas afternoon tea at Christmas consisting of a black tea spiced with cinnamon and orange that was drunk without milk and accompanied with gingerbread, cranberry sauce, smoked turkey and Christmas sweets.
---
What is the best Christmas tea?
There are many types of Christmas teas since there is no single formula on the market like Earl Gray or other products.
Christmas tea is like Masala Chai, it has to have the following ingredients:
A hot infusion .
Spices where sweet flavors such as cinnamon and vanilla predominate.
Almond .
A fruity touch with apple and/or orange.
---
When do you have Christmas tea?
We recommend enjoying these teas in the winter season since they are not refreshing teas but quite the opposite. They warm our hearts and souls!
Many people think that Christmas teas are after-meal teas for "Christmas gastronomic gatherings" such as Christmas Eve Dinner, Christmas Lunch, etc.
They are not the best infusions for those moments for the following reasons:
You are swollen with food!
Contribution of caffeine!
Tired of sweet flavors!
After a copious and pleasantly endless meal, we think that it is best to drink a relaxing and digestive infusion such as our Digestive infusion or an rooibos as it will help you carry out the heavy digestion and its menthol flavors will soften the sweets you have eaten.
But then, when do we recommend taking Christmas teas?
Well, oddly enough, mid-afternoon or mid-morning since you will enjoy them intensely and they will also help you arrive at lunch or dinner with less hunger and you will be a little more restrained (even if it seems impossible).
It is an ideal tea to drink in a gathering with your friends and family, on those cold and short days before Christmas or after it, calmly and relaxed.
And for after meals: a digestive infusion without stimulants.
---
Preparation of Christmas Tea
The preparation of Christmas tea is very simple, since it is exactly the same as any tea of ​​its kind. Namely:
Christmas black tea: 2 grams per cup for 3-4 minutes at 100ºC
Christmas green tea: 2.5 grams per cup for 2-3 minutes at 85ºC
Christmas Rooibos : 2.5 grams per cup for about 5 minutes at 100ºC
Christmas Red Tea : 2 grams per cup for 3-4 minutes at about 90ºC
It is usually taken without milk and sometimes accompanied with a Christmas sweet or a salty sandwich.
---
Conclusions on Christmas Tea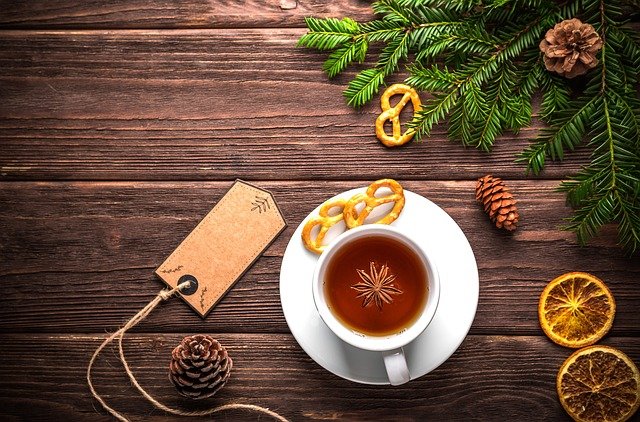 Christmas tea is not a specific tea like the typical Earl Gray but a kind of tea that is usually consumed only in the Christmas season with a sweet and spicy flavor that reminds us of the good Christmas moments.
It is normally a black tea although they are also made with green tea, red tea or rooibos and are usually flavored with cinnamon, almonds and apple or orange. Each tea shop has its own formula.
Its preparation is as simple as any tea, just follow the usual recommendations for black, green, red or rooibos tea, but its result will surprise you with its pleasant, comfortable taste and smell.
Its flavor is sweet and very Christmassy due to the cinnamon and almonds it contains. They are flavors and smells reminiscent of childhood. They are also very comforting and pleasant teas to drink on these short, cold days.
It is a more suitable tea to drink between the celebrations or before them than as a later drink, and it is usually taken alone, that is, without sugar and milk .
---