---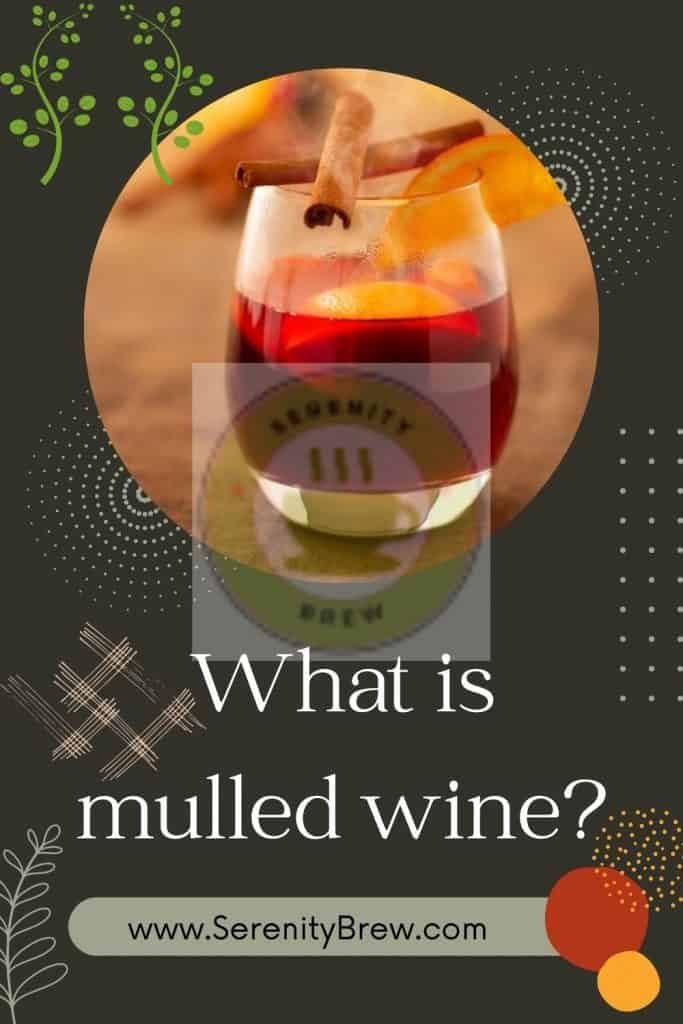 If you have visited the Christmas markets in Germany, North and Central Europe, you will have known the mulled wine that is drunk in them. But what is it, how is it done? and how is it taken?
Let's go to the mess!
---
What is mulled wine?
Mulled wine is a typical drink from the Nordic and central European countries that is usually drunk at Advent and which consists of an infusion of spiced wine with sugar and/or citrus peels that can be added with liquor and is drunk hot.
Let's break this definition down a bit:
Typical drink of the Nordic and Central European countries.
Just as in Mediterranean countries (France, Spain, Italy and Greece) we are used to drinking wine at room temperature or slightly cool, in central and northern European countries they drink it in hot winter.
We must take into account that it is cold that "peels them" and that, in general, THEY ARE NOT WINE PRODUCERS, and what they produce is usually an acid wine (due to the lack of maturation of the grapes).
They usually drink in Advent
Advent is the period that marks the beginning of the Christian liturgical year and includes the four weeks before Christmas; It begins on the Sunday closest to Saint Andrew's Day (November 30).
We can say that it is from the last week of November until Christmas Day and that is when the famous Central European Christmas markets are installed.
Spiced wine infusion
The base is a wine (red or white depending on the areas and preferences) with infused spices, that is, like a spiced tea but with wine and not water. Liquor, citrus peels and sugar can be added
It is drunk hot
This is the great difference (and strangeness) compared to the traditional way we have of drinking wine… HOT!
---
What other names does mulled wine have?
As I mentioned before, the valiant wine is very typical in the countries of northern and central Europe, the best known being the Glühwein in Germany and Austria. In other countries it is called:
Gløgg : Norway and Denmark,
Mulled wine : Sweden,
Glögi: Finland ,
Mulled wine: Inglaterra
Mulled wine: Polonia
Mulled wine: Checa
Mulled wine: Slovakia
Mulled wine: Hungary
Vin Fiert: Romania
Burnt wine: Italia
Mulled wine: France
---
What is the origin of mulled wine?
Although it is not very clear, it seems (and has some logic) that it comes from Roman times, since Apicius described a similar drink calling it Conditum Paradoxum.
Could it be the wine that was drunk in the campaigns against the Germanic barbarians in the film Gladiator?
But let us remember that the Romans, more than inventing, what they did very well was to copy customs from the countries they invaded and already in Egypt, Mesopotamia, etc. wine spiced with myrrh and honey was drunk.
In the Middle Ages it was very common to drink cold spiced wine such as Clairet or Hippocras, which contained different spices that possibly remind us of today's mulled wine.
Adding spices, citrus fruits or liqueurs to wine is nothing new and was used to turn mediocre wines into more pleasant drinks. How do you think the Hispanic sangria or zurra was born?
But these antecedents were with cold wines and this delicacy is made with hot wine.
The first documented German Glühwein (mulled wine) is credited to Count John IV of Katzelnbogen in 1420, and in the late 19th century it became a Christmas tradition.
The mixture of a hot drink, alcohol and spices invigorates the body and… the soul!
---
How to prepare mulled wine?
You need wine, either white or red, although it is usually red and does not need to be of high quality. We recommend a quarrelsome wine, similar to the one we use to prepare a sangria, because we are going to add sugar, spices, etc.
You need:
1 liter of red (or white) wine of medium quality
15 grams of our prepared " mulled wine with spices " . You will not be looking for cinnamon sticks, rose hips, cloves (to eat and not from the others), orange peel, etc. Just a heaping tablespoon of our mulled wine spices and…ready!
40 grams of sugar (it can be less or more depending on your taste). Don't go overboard with the sugar.
preparation:
In a pot or saucepan, boil the sugar and the "mulled wine with spices" in half a glass of water FOR 15 MINUTES and let stand COVERED for 30 minutes.
We strain the water (so that you don't find floating pieces when drinking that are so unpleasant) and mix it with the wine and put it on the fire to heat it. Just when it starts to boil remove. That is, everything is heated over moderate heat. EYE! It is important that you DO NOT BOIL, because in this case the alcohol evaporates.
Let it rest for 1 hour to concentrate the flavors and aromas and serve hot. All this covered so that the flavors are not lost.
Other ideas
If you want to give the Glühwein more strength, you can add rum as a final ingredient.
You can prepare a few liters and store them in bottles. Later you only need to heat them to serve it warm.
---
How is hot wine served?
You can prepare the mulled wine as we have indicated in the previous section and drink it immediately or drink it later.
But the most important thing of all (and it is logical) is that it has to be served hot. If it has cooled down, you just have to heat it (covered) without letting it boil.
There are many containers to drink it, the most normal thing is to present it in ceramic containers or glass and not glass so that it stays hot and also warms your hands.
You can use the typical cups, mugs use the clay yogurt containers.
It also looks very nice in thick glass glasses.
If you want to give it a "chic" touch, you can hang the label that we added below and you will look wonderful.
---
When to drink Mulled Wine?
We recommend it for those pleasantly endless afternoons-nights with friends as it is a comfortable, original and fun way to drink wine. It is enough that you prepare it at the moment or better a couple of hours before and drink. As the health authorities say (and we share them) drink in moderation and do not drive.
You can accompany the mulled wine with some kind of "snack" and marinate very well with:
cheeses
sausages
Nuts
Ginger cookies
---
Tips with mulled wine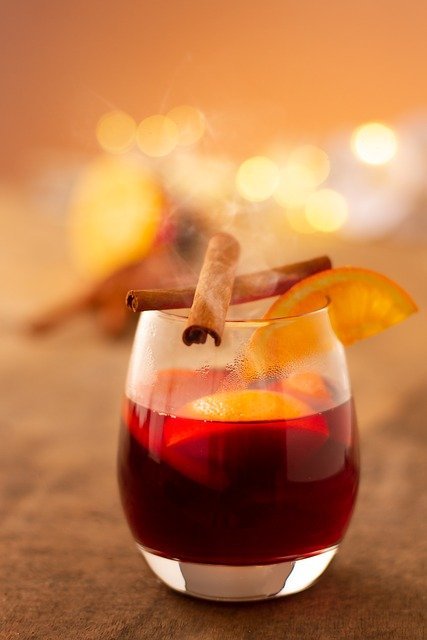 Drink in moderation and don't drive! It's not a tea, it's… wine! Use a wine, either red or white. The ones that you get in Christmas baskets are ideal (and you don't know what to do with it). You can prepare it directly by mixing the wine, sugar and spices and heating it up. Don't let it boil because the alcohol is lost and for God 's sake , strain it! otherwise you will eat the spices.
Be moderate with the sugar, we recommend you add it little by little and try until you like it (try and don't drink what else…). You can add a little rum or aguardiente but… Be careful, it "sticks" a lot! Prepare it about an hour before and that way you don't have to worry about it when you want to serve it, you just need to heat it.
Serve it in cups or mugs. You can also use clay jars for yogurts or fat glass cups. You can accompany it with a little cheese, sausage or dried fruit. Enjoy it with joy and if it can be in pleasant company, you will ensure a fun and pleasant evening.
---