---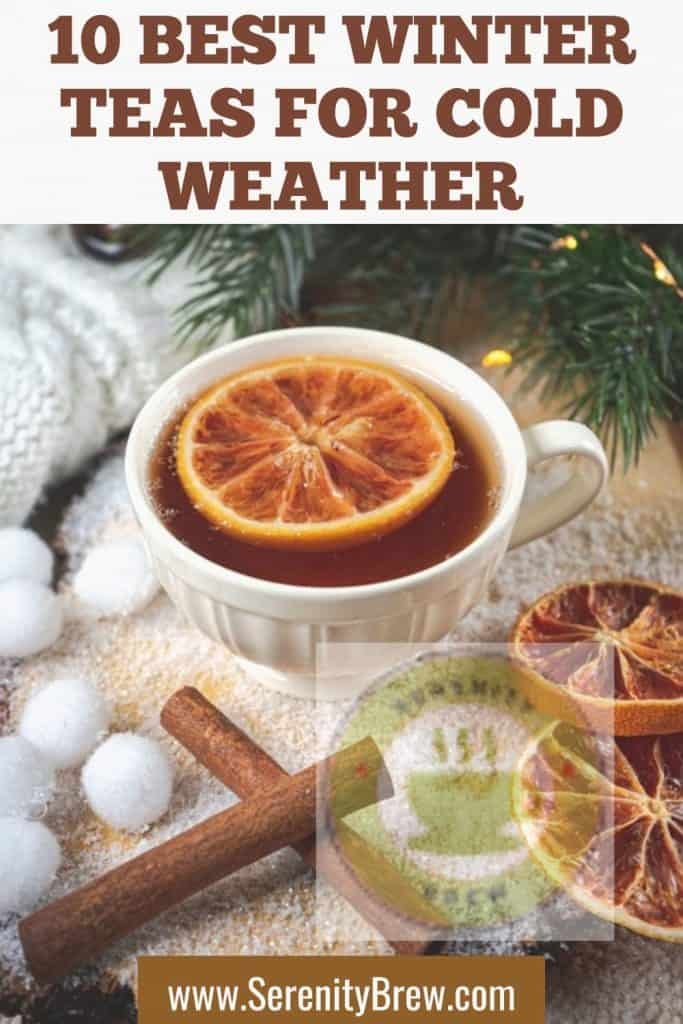 When temperatures drop and winter sets in, tasks become more complicated, much more so if there is wind, rain or snow. With the cold you always want a hot drink or winter tea, very healthy options. In this post we will tell you the 10 best winter teas for cold weather.
The hot drinks They not only provide us with heat, they also hydrate the body, make us feel comfortable and comfortable, and provide a quantity of benefits to our health. Not all teas are the same, we accompany you to see which are the most suitable for cold seasons.
1. Cinnamon tea
Cinnamon is widely used as a spice in many preparations, especially in confectionery. This is due to its intense flavor and aroma that it brings to food. Preparing a delicious winter tea with cinnamon is not only hot, it also has a number of properties, such as digestive properties and those that help stimulate circulation.
It is also a source of iron, calcium, fiber, vitamin C and B1, magnesium. Its flavor and aroma make cinnamon a species that should not be missing in the kitchen.
2. Winter Chai Tea
Chai tea is a typical Indian drink and its ingredients: cardamom, cinnamon, ginger and pepper make anyone warm. It is an Ayurvedic drink that relieves pain and stimulates blood circulation. Also, combat drowsiness, lack of concentration and depression.
3. Green tea
Another winter tea is green tea, which has weight loss and skin-improving properties. Also, it has vitamin C to fight the flu and colds, it is expectorant, so it is excellent against respiratory diseases.
4. Rooibos winter tea
Another of the most precious drinks when winter arrives is Rooibos tea, whose reddish color and flavor characterizes it. Many people confuse it with Pu-erh tea, which is also red in color. It has countless nutritional properties and is ideal for increasing body heat when temperatures are very low.
5. Chamomile tea
This infusion is one of the basic ones to withstand low temperatures. It is ideal after a large meal, because it feels good in the stomach, relaxes the body and prepares it for sleep.
Among its properties are:
Reduces anxiety, because it has calming properties.
Reduces stress, thanks to its sedative effects.
Control diabetes. Helps regulate the amount of sugar in the blood.
Strengthens defenses.
6. Winter thyme tea
Drinking thyme tea helps relieve cold and flu symptoms, as well as prevent them. It is recommended to drink it frequently, it can be at breakfast, snack or in the afternoon. To prepare this rich infusion you must do the following:
Heat a cup of water, as soon as it boils, add the thyme.
Keep it on low heat for 15 minutes.
Get off the heat and let it infuse for 10 minutes.
Serve and drink.
7. Fennel tea
Our next drink is also a winter tea , hot with a touch of sweet It is always appetizing in cold season. What better idea than staying on the sofa watching TV, drinking a delicious fennel tea.
Drinking a hot cup helps fight the cold, but also takes advantage of its properties such as:
It is expectorant and anti-inflammatory.
Helps improve stomach functions.
Avoid gas and reduce inflammation.
Fight constipation.
It dispels nausea and dizziness, making it suitable for pregnant women.
To prepare it is very simple:
In a kettle with a cup of boiling water, soak 2 tablespoons of fresh fennel seeds.
Strain and serve.
It can be reheated if you prefer.
8. Sage Winter Tea
The sage plant has amounts of vitamins, including A and C, in addition, it has bactericidal and anti-inflammatory properties. This makes it an excellent ally to fight the flu and colds that usually come in the cold season. It will not only help you fight the cold, but it will regulate your body temperature.
Sage tea has a number of properties worth mentioning:
Relieves the symptoms of menopause.
It is anti-inflammatory, both skin and throat.
Relieves heartburn.
It has diuretic properties.
To prepare this rich infusion, let's apply the steps below:
Pour a cup of water into a pot and let it boil.
When it starts to boil, add a teaspoon of sage leaves and lower the heat.
Leave on a minimum heat for 3 minutes.
Infuse for 10 minutes at room temperature.
Strain and serve.
9. Mallow tea
This very hot winter tea is excellent for relieving coughs and decongesting the respiratory tract. It is native to Africa, Europe and Asia. It has a high content of tannins, vitamins A, C, B1 and B2. In addition, it has anti-inflammatory, soothing, expectorant and digestive properties.
To prepare it, it is done as follows:
Boil a cup of water.
Remove from heat and pour into a common mug.
Add 2 teaspoons of mallow and let it rest for 10 minutes.
Strain and sweeten with honey.
Drink while it's hot.
10. Licorice tea
The licorice plant is well known for its anti-inflammatory properties and is ideal as a tea because it prevents the effects of colds and sore throats.
Also due to its antibacterial properties it is effective in combating the onslaught of cold.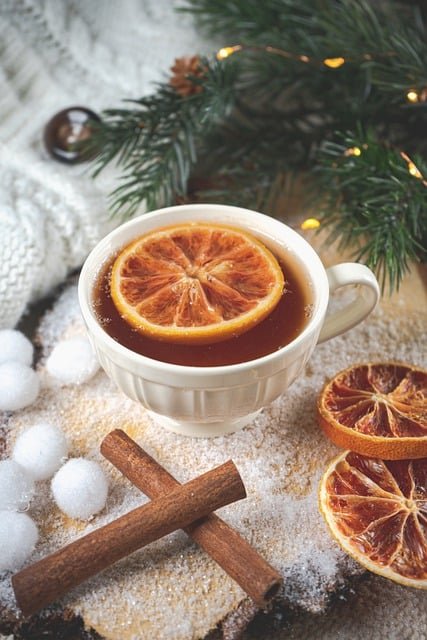 ---