---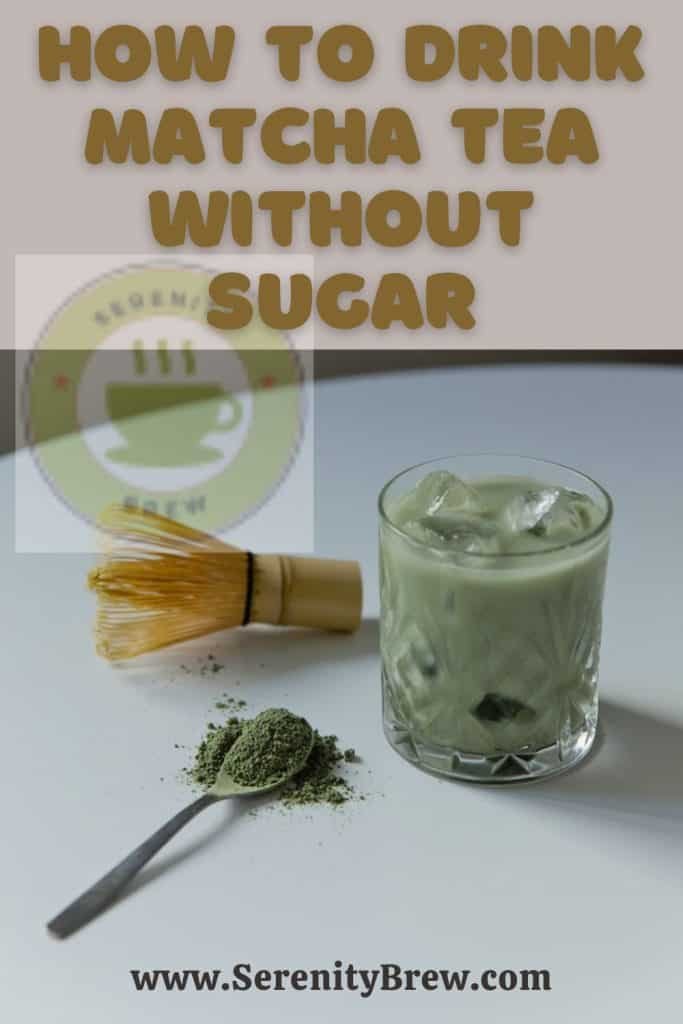 Today, matcha tea has become a trend due to its extensive benefits and because unlike others, this is a powdered leaf tea and not loose tea, as we are used to. It can be said that, nowadays, you are weird if you don't drink matcha tea. This tea is very popular in the Tea Ceremony in Japan, but its actual origin is from China. It's true to know how to drink unsweetened or sweetened matcha tea in a varied and healthy way is important to enjoy it to the fullest.
The process of elaboration of the matcha tea begins many weeks before harvesting its leaves. The Camellia Sinensis plant produces more chlorophyll than normal and this causes it to turn a darker green color. You can drink it without sugar, as it is rich in aroma and flavor.
The leaves are picked by hand; This is because, making a manual selection, although it is a slower process, guarantees them to obtain the best quality leaves to make the matcha. Everything that will not work is separated from the leaves, such as the nerves, and they are processed in such a way that they end up being completely ground leaves.
---
What is matcha tea and what is it for?
Matcha tea has many benefits. Because the leaves of the Camellia Sinensis are ground, this tea provides more vitamins, amino acids, minerals and antioxidants than when drinking a traditional infusion of green tea.
Matcha tea is rich in zinc, magnesium, vitamin C. It has a diuretic effect; so it also helps your body lose weight, control cholesterol and most important of all, it is an excellent tool to prevent diseases. You can drink it as a snack, mid-morning or mid-afternoon.
---
How should matcha tea be drunk and at what times?
The matcha tea offers us different ways to drink it. You can drink it hot, cold, with milk or without milk. According to the preference of each one.
The essential ingredient that you will use is ground matcha tea, then you should have water available (preferably it should be little or no mineralized water), and last but not least if you prefer, milk (this can be skimmed).
The utensils used to prepare matcha tea are chawan, chasaku and chasen. Chawan is the cup where the tea is prepared, but you can replace it with an ordinary cup that you have at home.
Chasaku is a wooden bamboo spoon, which is used to measure the exact amount of tea that you are going to select, but you can replace it with the spoon that you usually use, preferably it should be a tea spoon, which will be the perfect amount to obtain a delicious matcha tea.
Finally, the chasen is a single piece of wood that is used to mix the ground tea and obtain the desired foam. The chasen can be replaced by the humble mortar, which is the ancestral kitchen utensil that not everyone knows about, but when you see its image you will immediately recognize it. The mortar is ancient, but it is not commonly used in today's kitchens, so you can easily mix the tea with an electric mixer.
If you decide to mix the tea with a mortar, pestle, or with a cup and spoon, the important thing is that you must mix with a lot of energy to get the foam you want. Otherwise, it is advisable to use the electric mixer. The last utensil you should have available is a kettle.
To prepare the hot matcha tea:
Heat the low mineralized water in the kettle, below the boiling point, that is, do not let the water boil. You will need to heat more water than you will use for drinking to perform the next step.
Rinse the cup or container that you will use to mix the matcha tea with a little hot water; The container you use must be warm.
In the rinsed and warm container, add one or two tablespoons (tea) of matcha tea. The size you use depends on your taste.
Measure the amount of water you will drink with the tea, and add it to the container.
Mix with the chasen, with the spoon, the mortar or the electric mixer (whatever you have selected of your preference).
If you mix by hand, remember to do it with a lot of energy to get the foam. It is recommended to go from one side of the container to the other side, but it is not recommended to mix in a circular way.
Once the mixture and the foam are obtained, you can pour the contents into a drinking cup or drink it in the container in which you have made the mixture.
To drink the cold matcha tea you must follow the previous steps, replacing the hot water with the cold one, you can add ice or take it to the freezer for 15 minutes. You can add one more tablespoon of matcha tea to drink cold. If you want to drink matcha tea with milk, what you should do is replace the water with milk, or use half water and half milk.
---
How to prepare matcha tea to lose weight?
 If you drink matcha tea To lose weight, it is recommended that you take it half an hour before the two main meals and it must be hot. The steps to prepare it are as above. The difference is that you must drink matcha tea accompanying a nutritional diet. The tea will help the diet with its benefits, mainly because it reduces hunger. Its effects are immediate.
---
Who can't drink matcha tea?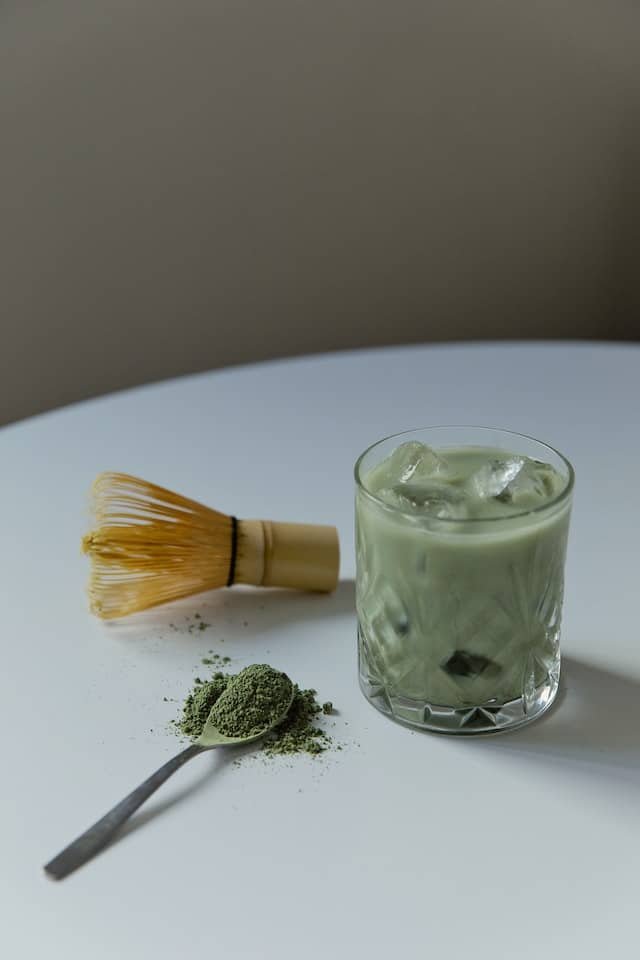 Matcha tea provides many benefits, but it is not recommended for people with diabetes to drink it, because the tea reduces sugar levels, and the person with diabetes is unstable; that is to say, that sometimes the sugar reduces or increases its level. It is also not recommended for people who have cardiovascular problems to drink it, because matcha tea contains caffeine, and this can impede the effect of prescription drugs that the person consumes.
---