---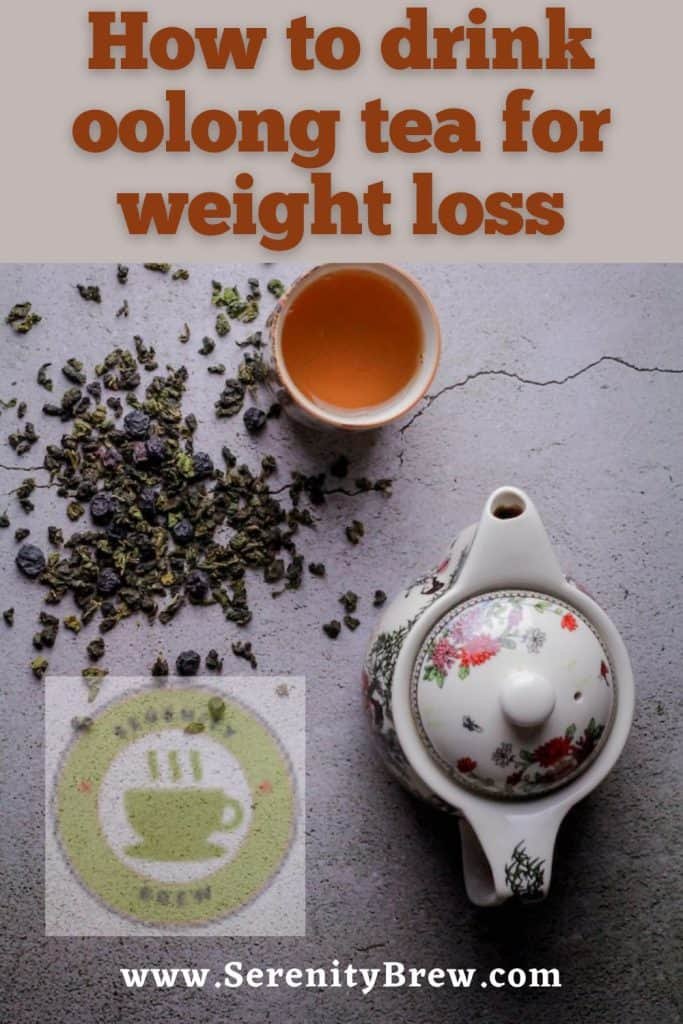 Oolong tea, also called blue tea, has its origins in Asia and its flavor is between green and black tea, although its aroma is more fruity and floral. According to various studies, it has incredible effects to lose weight naturally and quickly. In post we will talk about how drink oolong tea to lose weight.
The blue tea is a combination between green tea and black tea, in the oxidation process it is when it acquires the blue hue and, from there, comes its name. Among its properties is regulating metabolism and controlling obesity. An investigation carried out by the Shenyang Pharmaceutical University of China found that if you consume 8 grams of Oolong tea a day (less than 3 cups), you can lose up to 3 kilos for 6 weeks.
In another older study, it was indicated that this type of tea increased caloric expenditure if taken 5 times a day (an amount that should never be exceeded), burning about 70 more calories. Something very important that is added to this data is that it avoids heavy digestions. Let's see more details of this fantastic tea.
---
What are the benefits of oolong tea?
All tea, which has been prepared without sugar, is considered a neutral drink, without fat, protein, or carbohydrates, but it also has other health benefits. On this occasion we will mention the benefits of Oolong tea for weight loss.
Good heart health. According to a study conducted in China, there is a relationship between drinking blue tea and cholesterol levels. The results obtained were that the people who drank this tea for a longer time lowered their levels of triglycerides and LDL cholesterol.
It helps to lose weight. Another Chinese study published in the Chinese Journal of Integrative Medicine in 2009 revealed that regular consumption of Oolong tea had a weight-reducing effect in obese adults. In the study, each participant consumed 300 ml of Oolong tea, 4 times a day. After 6 weeks had elapsed, half of the participants had lost 1 kg of weight.
Reduces the risks of ovarian cancer. It is said that drinking Oolong tea can help reduce a woman's risk of ovarian cancer.
There are Chinese studies that indicate that drinking 3 cups a day or more reduces the risks of type 2 diabetes.
Helps in the digestion of food. Oolong tea is a natural stimulant that speeds up digestion. We owe this to its caffeine and energy-boosting minerals.
Strengthens the immune system. One of the most outstanding properties is the amount of antioxidants it has, which generates a positive effect on the immune system.
Burn fat naturally. It is one of one of the benefits it has, its ability to burn fat, thanks to its catechin content.
---
How to drink oolong tea to lose weight?
You must know how to take oolong tea for weight loss, consider that you will have to drink 2 to 3 cups a day, distributed in the main meals (breakfast, lunch and dinner). It is advisable that you consume it an hour before or after meals, but never between them. This is because as it has a high tannin content, it is likely to affect the absorption of iron in the body.
On the other hand, if you have trouble sleeping, take it in the morning and in the afternoon (as a snack) and eliminate the one at night. Also, the best way to consume it is to do it naturally, but if the flavor is too strong for you, then you can add a tablespoon of honey or stevia, do not sweeten it with sugar.
In addition, you should pay attention to which variety you are going to use to prepare Oolong tea for weight loss:
Blue tea leaves. First, put a pot on the fire with a cup of mineral water and a small spoonful of blue tea leaves. Once the water boils, turn off the heat, and let the infusion rest for about 3 minutes. Next, you must strain it and remove the already used leaves. If you have a clay or earth teapot, prepare the tea in it, because this material preserves the properties of the tea very well.
Blue tea bags. If you choose the option of bags, then in a cup of boiling water introduce a bag of blue tea, let it infuse for about 5 or 6 minutes. Once this time has elapsed, take out the bag and drink your tea.
---
What are the best Chinese teas for weight loss?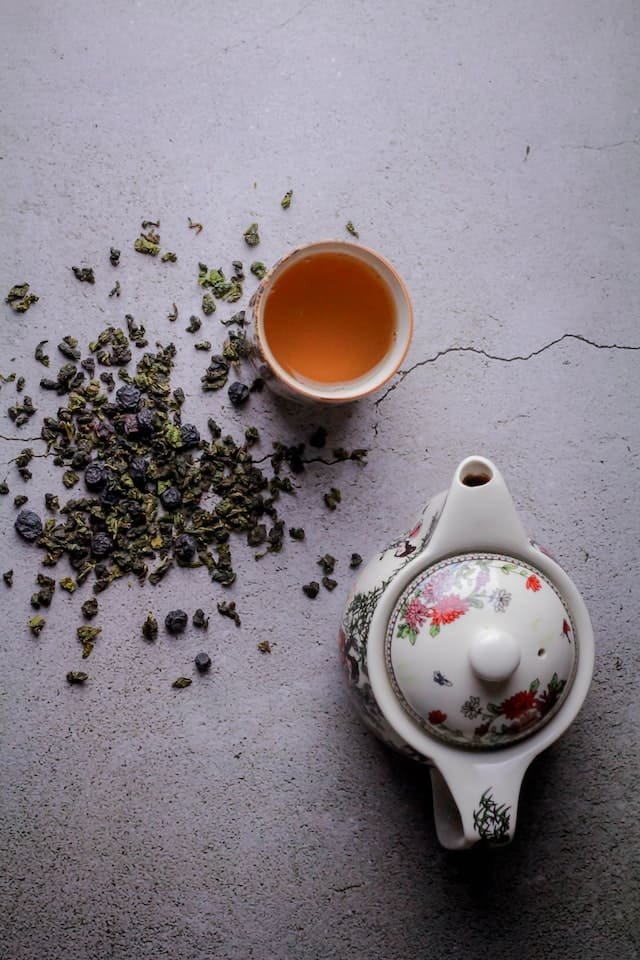 Chinese teas are made from the Camellia sinensis plant, these leaves are usually processed using traditional methods. In China, any time is conducive to drinking tea. Next, the varieties of Chinese teas that there are to lose weight.
Puerh tea. Also called red tea, it is a fermented tea that prevents the body from producing fat, because it reduces the synthesis of fatty acids (which produces body fat). The caffeine in Pu Erh tea helps use existing fat and burns stored fat. It is recommended to drink 3 cups a day of this tea, at breakfast, lunch and dinner.
Green Tea. Green tea helps to eliminate toxins, therefore, to lose weight naturally. In addition, due to its vitamin C, B1 and caffeine content, it favors digestion and fat reduction.
White tea. To find out how to drink white tea to lose weight, consider drinking 3 cups every day at each meal (breakfast, lunch and dinner), so you can make the most of its benefits. Among the benefits of white tea are: it inhibits the formation of fat cells, eliminates excess fat in the body, stimulates lipolysis (the process that is responsible for burning fat in the body). In addition, it is a good source of caffeine and catechins that help the body to stimulate metabolism and burn fat.
---