---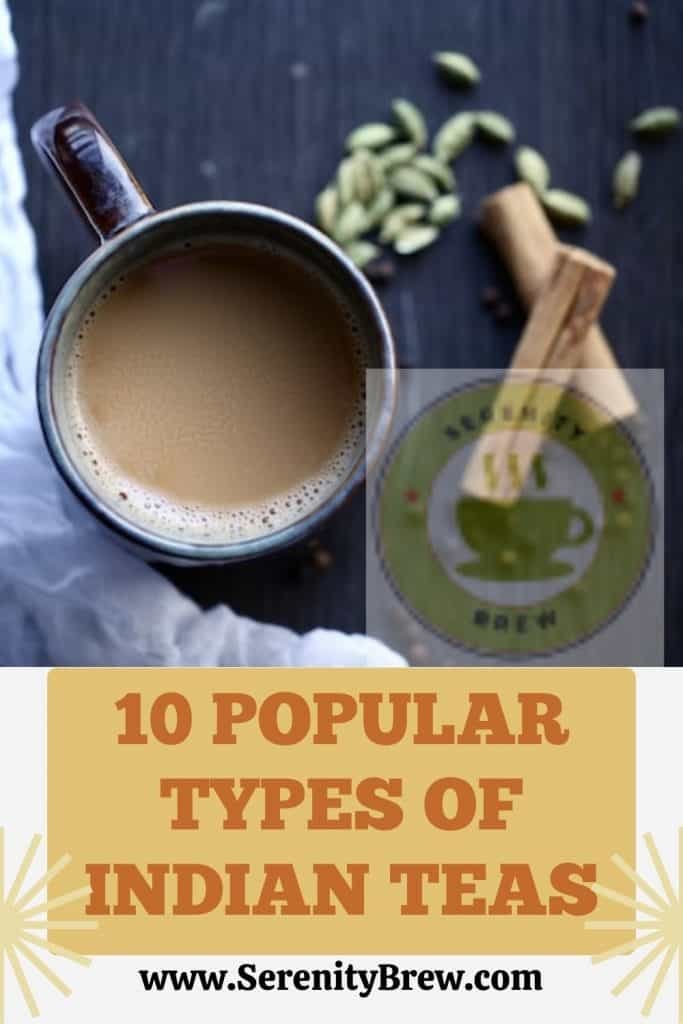 In India, tea is so popular that it even has a commission that governs it, tracks it, and develops ways to improve its quality. It also allocates resources to small producers and other businesses related to the industry. Here the 10 popular types of Indian teas .
Tea production in India is around one billion kilograms per year, making it the leading tea producer in the world. It is the fourth exporting country, behind Kenya, China and Sri Lanka. Black tea is increasingly in demand, placing black teas from India in a privileged position.
1. Assam tea
The first of the Indian teas is Assam tea, which is produced exclusively in a region of India called Assam, located in the north of the country. It was from this region that it spread to the rest of the country, thus achieving the popularity it enjoys today.
This region has a monsoon climate and is at an altitude of 1,500 meters, which favors the cultivation of its plant, Camellia sinensis. Its color is brown with some dark reddish tones, which makes it similar to Rooibos (although its organoleptic qualities are very different). The Assam brew is smooth and sweet with a pleasant flavor.
2. Indian teas. Darjeeling
Darjeeling tea is more than a tea, it is a denomination of origin that is produced in a region close to the Himalayas, in the northeast of India. The region is geographically compared to French champagne, which is made in the Champagne region of France. Darjeeling is called "the champagne of teas."
The production of its plant occurs in some hills where the climate is humid and sunny, at an altitude of 600 to 2000 meters. Due to these conditions, its flavor is intense and floral. Not only is Darjeeling black tea, it is also white, green, and Oolong.
3. Nilgiri tea
One of India's best kept secrets, Nilgiri tea, grows in the Nilgiri region, specifically in the majestic Blue Mountains. Its plant grows in the foothills of those mountains, producing a fine and aromatic tea. Its harvest occurs in two monsoon seasons, differentiating each one, the wet and the dry.
The Nilgiri region is the second largest producer of black tea in India, its tea is mostly blended with other black teas. Drinking it cold is said to be good for its liveliness and clarity. It is one of the most popular Indian teas .
4. Indian teas. masala chai
Also calledchai masala, It's a drinktraditional indianand very popular. The traditional version consists of mixing black tea with hot spices such as: ginger, cloves, cinnamon, cardamom, star anise and pepper. Each of these ingredients are beneficial, providing a large number of properties to the body.
It is a drink with a high content of antioxidant, astringent, diuretic and comforting properties. It is also stimulating, although with fewer side effects than coffee. Providing a high dose of energy.
5. Tea Dooars
Considered one of the most popular Indian teas , it is Dooars tea, whose origin is from the Dooars region of India. When tasting it, it feels soft on the palate, has an authentic and refined aroma. It is a very healthy drink that offers many benefits to the body.
The Dooars region are floodplains located in the east-northeast of India, tea cultivation occurs in the outer foothills of the Himalayas. There the climatic and geographical conditions favor its cultivation.
6. Indian teas. munnar
Another of the regions of India where tea is produced is Munnar, from there the Munnar tea starts. The leaves of your plant are collected and weighed. They then go through a wilting process, where the leaves are dehumidified until they are soft and pliable.
Next, they go through the passion phase where they are placed on rollers, which are responsible for cutting them. Then they go through the fermentation phase, which is when their leaves change color, from green to reddish copper. Finally, they go through the drying phase and the screening phase to classify the leaves according to their size.
7. Sikkim tea
Another of the Indian teas is Sikkim tea, its leaves are cultivated in the Sikkim region, northwestern India, which is between Bhutan and Nepal.it's a teawhich is soft and delicate to the taste, is similar to Darjeeling, but has more body and certain malty notes. It has a copper-amber color.
It can be drunk at any time of the day and if it is accompanied with sweet or snacks, much better. Preparing it is very simple: boil a cup of water at 95º, add 1 ½ tablespoons of Sikkim tea. Let infuse for 5 minutes.
8. Indian teas. white darjeeling
 Its production occurs in a region of India that is near the Himalayas, it is a top quality tea. It has a delicate aroma, silky and very soft flavor, with a certain sweetness. prepared as infusion It is pale golden in color, with a pleasant flavor. Its leaves are quite light, used in large quantities to create a better infusion or achieve a strong flavor.
White darjeeling tea has many benefits, including helping fight cancer, obesity, and cavities. It also has additional benefits such as protecting against gastric ulcers.
9. Darjeeling green tea
Another of the Indian teas is green Darjeeling, which is of exquisite quality and is grown in eastern India. It has a fruity flavor, with some sweetness and floral notes. It can be drunk at any time of the day.
10. Oolong tea
Indian teas include Darjeeling Oolong tea and other blue teas produced in the Nilgiri region. It is a partially oxidized tea, it can be light or dark in the cup.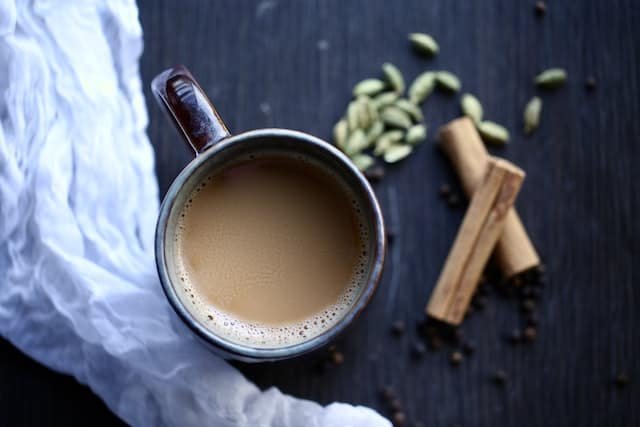 ---