---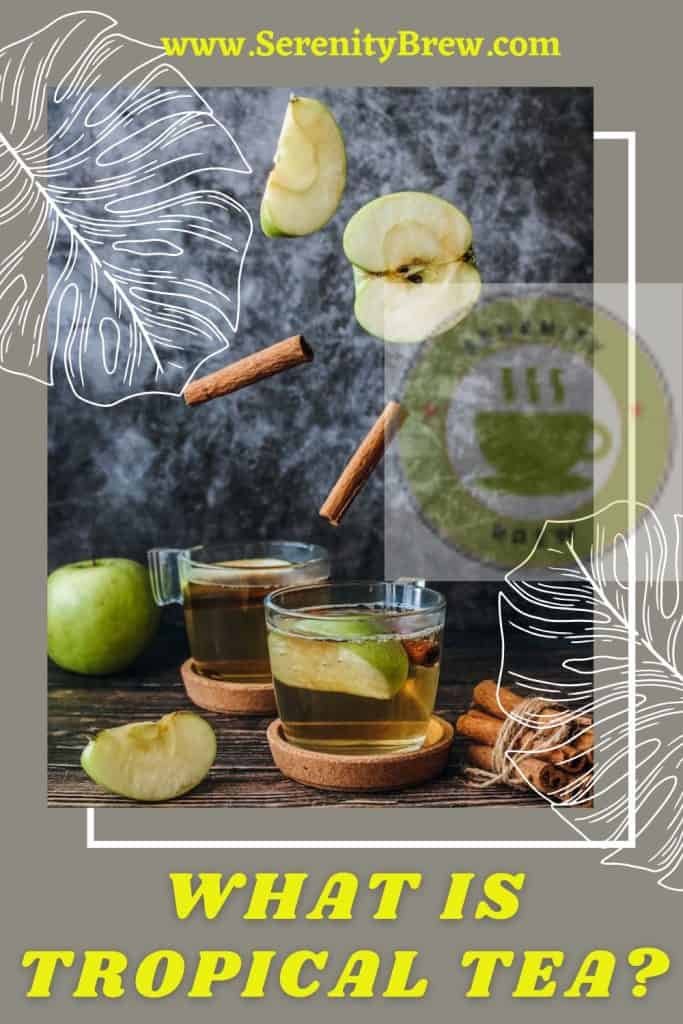 It is a drink that serves to delight the palate and has a lot of versatility, perfect for enjoying its many benefits, both its fruits and the tea it contains. In this post you will learn what tropical tea is .
The teas Tropical fruits include fruits that when combined make a complete drink, both hot and cold, to drink any day of the year. It is natural and helps strengthen the body, providing antioxidants, vitamins and minerals that prevent the appearance of certain diseases.
---
benefits of tropical tea
In the summer season it is great to try the tropical tea that combines fresh fruits, aromatic herbs or tea. Not only will it properly hydrate and keep us healthy, but it will also provide a rich and refreshing flavor. These are its main benefits.
Control digestion. This drink maintains the correct functioning of the digestive processes. Also, it helps the body eliminate toxins and keep it healthy.
Stimulates mental processes. It is known how important it is to have the body hydrated so that it works properly. When this is the case, the brain remains active, so concentration and memory improve.
Smooth and healthy skin. Keeping the skin hydrated is important because it gives it a bright and smooth appearance, as it contains vitamins it helps it look healthy.
Provides flavor without calories. The simple taste of water is not a taste for everyone, but if other tastes of our preference are added to it, it is much better. When fruits are added, the change to healthy habits is facilitated. You can look for options that give the tea those different, refreshing and palatable notes.
Fight the effects of thirst in a healthy way. When the body is thirsty it is because there is a certain degree of dehydration. There are people who, to compensate for this dehydration, opt for sugary drinks. They will be able to satisfy it at the moment, but they will add that sugar to the organism.
---
How tropical tea is prepared
In addition to adding the tea of ​​our choice, the fruits transfer their flavors and aromas to the drink. If it is prepared cold, cut the fruits and keep them as covered with water as possible.
You can even blend some of them and add pieces of rinds. The mixture of these barks is a way to recycle healthily. You can do this same operation in the case of vegetables.
Remember that there should be few amounts of fruit, because it is not to make a smoothie or fruit juice, it is to prepare a tropical tea . The sensation of the drink should be refreshing, in addition to the added flavor. This way you will always feel like drinking it and you will stay hydrated as it should be.
If the drink is cold, it is advisable to let it infuse for about 8 hours to achieve a good flavor. While it is macerating, the mixture must be shaken so that all its flavors come together.
When straining the infusion, some fruits will remain whole (this is the case of red fruits), so you can eat them. Top off with ice if you prefer. The teas chosen for these drinks are usually black tea either Green Tea.
---
What fruits are used in tropical tea
For the preparation of tropical tea , a wide variety of fruits are chosen, everything will depend on our preferences and which ones are available. The ones that are most chosen are citrus fruits, such as lime, orange, grapefruit or lemon.
Although red fruits are also excellent, such as blueberries, raspberries, strawberries and the most tropical ones such as pineapple and mango. You can give it herbal notes with ginger, cloves, pink pepper, star anise, cinnamon sticks and vanilla.
---
Tropical tea recipes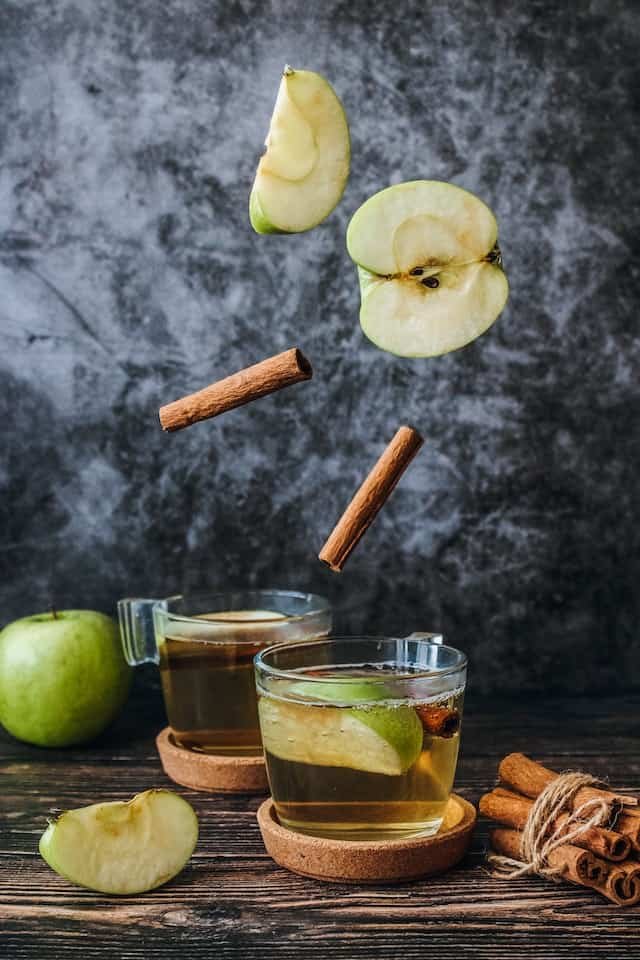 Here are some delicious tropical tea preparations .
black tea and mango
This cold tea will be prepared with mango. It equals 4 servings and is prepared in 15 minutes.
Ingredients:
Two bags of black tea.
Two spoons of sugar.
A cup of lemon juice.
A tablespoon of orange juice.
Method of preparation:
Submerge the tea bags in water and cook for 5 minutes.
Add the mango and orange juice to the tea.
Mix well.
Another way to prepare it is to replace the lemon with the pineapple and add fresh mint leaves. This drink contains folic acid and vitamin B that is given by the orange, it is excellent for the proper development of the fetus. It also prevents spinal cord and neural tube defects.
green tea and fruits
In this recipe, green tea and watermelon (or watermelon) are mixed, delicious, refreshing and super easy to prepare.
Ingredients:
½ liter of green tea already prepared.
2 pieces of watermelon.
Orange juice.
w/ honey
Mint leaves.
Method of preparation:
You should already have the green tea ready and be cold.
Cut the watermelon into pieces and put it in the blender with the goal and honey.
Mix everything.
Serve in tall glasses with ice and a few mint leaves.
tropical tea compote
To prepare this tropical tea recipe, gather the following ingredients:
4 green apples
Two tablespoons of brown sugar.
Two tablespoons of honey.
2 cups of green tea.
A teaspoon of lemon peel.
Mint or spearmint leaves.
Method of preparation:
Wash, peel and cut the apples into wedges.
Heat a pot with brown sugar and honey. The sugar should disintegrate, but not become caramelized.
When the sugar and honey are dissolved, stir with a spoon.
Add the lemon zest, mint or peppermint.
Put the apple wedges in the pot and cook over low heat. Make sure they are soft and the liquid is small enough.
Let cool and serve!
---